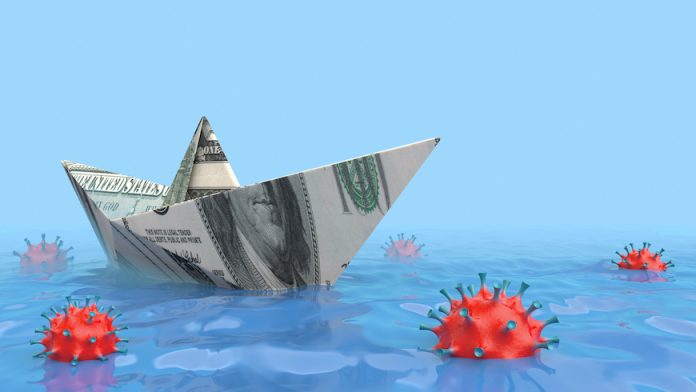 With the hospitality industry in dire straits due to the continuing economic chaos caused by COVID-19, there seem to be few answers on when the hotel business will return to normal. Layoffs and furloughs continue throughout the industry as vacancies remain high and revenue is in short supply. However, hotel owners and operators still have a few options that can keep them afloat as they wait for the coronavirus tide to go out. These five considerations could be the difference between future bookings and bankruptcy.
They will help you determine potential sources of funds to get you through the pandemic, and whether there is any leeway on current loan payments, an ability to restructure the loan, etc. Ask if they are willing to provide some type of forbearance in which they will modify the payment terms of your loan.
2
Seek federal assistance.
Congress has provided sizable funding for several federal programs that provide much-needed cash for COVID-challenged companies, such as the Paycheck Protection Program (PPP), which is administered by the Small Business Administration (SBA) and provides loans to help companies keep paying their employees and make mortgage and utility payments. The loans are 100 percent-forgivable so long as the funds are used correctly. However, hurry—funding is going fast.
Also consider the Main Street Lending Program, sponsored by the Federal Reserve and open to U.S. businesses that meet either of the following conditions: (1) the business has 10,000 employees or fewer; or (2) the business had 2019 revenues of $2.5 billion or less. If these criteria are met, hotels can receive loans with four-year maturities and deferred interest payment for one year.
There also are Economic Injury Disaster Loans (EIDLs), which also are available through the SBA. However, these loans of up to $10,000 for companies with less than 500 employees have been so popular that funding is going fast and only those who have already applied are currently eligible. But keep your eyes open for future EIDL funding rounds, should Congress approve them.
That could mean redeploying staff to do jobs that might have been outsourced in the past. Or think of new ways to attract guests. For example, some hotels have offered discounts to college students who were booted out of their dormitories as colleges shut down. Consider aggressively marketing your efforts to keep guests healthy, such as the "Cleanliness Councils" created by some hotel chains. Others have introduced special COVID-19 services—fully customizable stays with onsite coronavirus testing for symptomatic individuals and nursing care. Those unable to open restaurants have found other ways to drive F&B sales, like selling fresh produce and meat that otherwise would have gone uncooked. It's also wise to remember that some government agencies continue using hotels. So consider offering space or something special to these frontline workers, or perhaps open up conference space for something other than the usual meetings.
4
Utilize potential tax advantages.
For starters, Congress expanded the ability to claim refunds for business tax losses that occur in 2018, 2019, and 2020. These changes allow some taxpayers to carry back losses to more profitable years and recoup the taxes paid then. These refunds will provide extra cash to help get through this challenging period. The IRS has issued guidance on how taxpayers can quickly claim refunds of these prior year taxes and has even provided a phone number to send a refund claim via facsimile during this period of shutdown. However, action may be needed by June 30, 2020, to file certain claims on an expedited basis.
5
Reorganize as a last resort.
With the industry bleeding cash, reorganization is inevitable for some. However, hotel owners have significant capital tied up in their properties. Any rush to bankruptcy court could mean losing the hard money invested in these properties. This is especially true since banks have required more cash equity in deals in recent years. Operators will want to consider other sources of cash from non-traditional investors and lenders before turning the property over to the bank.
The hospitality industry outlook obviously is bleak at the moment. Yet, by considering these five steps, hoteliers can brighten their prospects and better combat the COVID-19 economic fallout.
---
Subscribe to Lodging Daily News for updates.