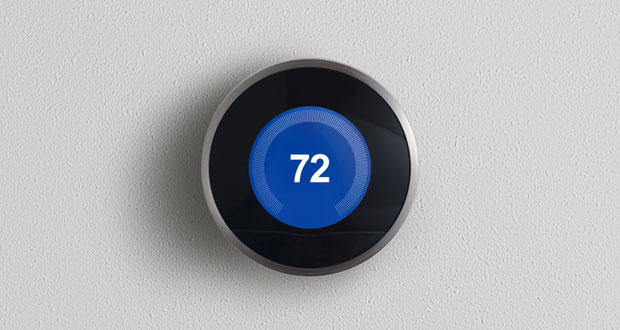 Smart thermostats are getting smarter, incorporating new technology at a dizzying pace. Grant Patterson, product marketing manager for Honeywell Environmental & Energy System Solutions, spoke with LODGING about the role of smart thermostats in hospitality, as well as what hoteliers can expect from this technology in the near future.
When did smart thermostats first hit the market and how long did it take for hotels to hop on the bandwagon?
Hotels adopted smart thermostats roughly a decade ago to maximize their energy savings. Newcomers to the business are now using smart thermostats specifically catered for the hospitality vertical that are connected with smart phones to offer energy management and guestroom control.
Now that this technology has been widely adopted at hotels, what are the benefits of having a smart thermostat?
Money and energy savings are the value proposition of a smart thermostat. Energy savings means monetary savings adding to a hotel's bottom line. All hotels want to see a return on their investment in the product, as well as benefits to overall guest comfort. While a hotel's main metric is money, implementing smart thermostats also lowers complaints, improves guest retention, and increases favorable reviews. And these reviews are essential with the evolution of social media. Guests aren't going to stay at a 5-star hotel with 3-star reviews.
How has this technology evolved since it was first introduced? Are there any new features hoteliers may not be aware of?
Thermostats change on a property-by-property basis. I like to compare thermostats to mobile phones. When they first came out, mobile phones were used for just calling. Now they're used for much more, and thermostats' functionality have had a similar evolution. The newer thermostats can configure rooms to certain temperatures when facing the sun. The light on the product can dim so its brightness so that when a guest is sleeping, the thermostat isn't overly bright.
How do you think smart thermostat technology will continue to evolve?
It's evolving every day. For example, all of our projects are customizable in some way, which is an expectation in the marketplace now. Requests that we get during customization usually include new technology, and one of the most requested features is voice control. At the moment, voice control in hospitality is mostly centered around the Amazon Echo, but the list of voice control hardware devices is expanding and evolving to provide greater variety. This will continue to grow and include more technologies.