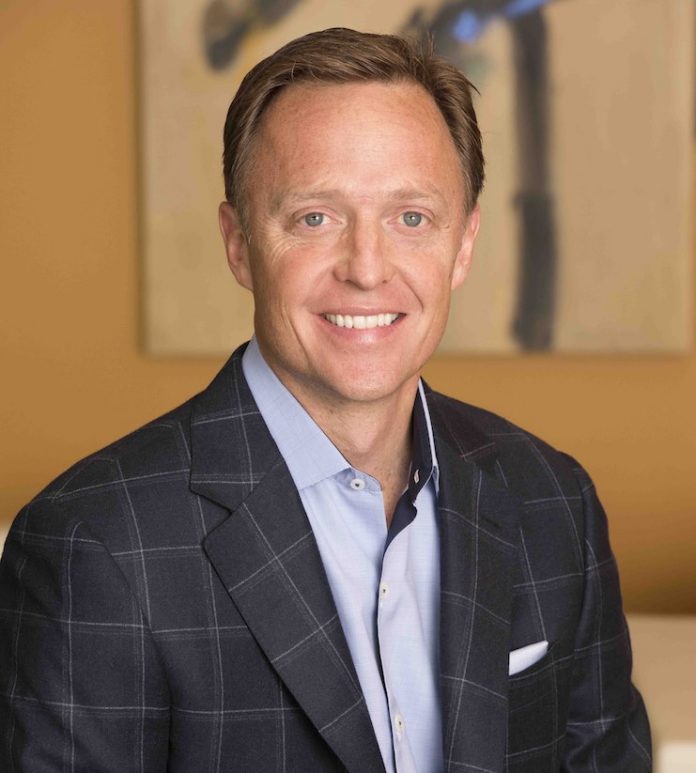 ATLANTA—Davidson Hotels & Resorts has promoted Thom Geshay from chief operating officer to president. Geshay continues a 30-plus-year career with the privately held management company and is the fourth president in the company's 45-year legacy. He succeeds John Belden, who will retain the role of chairman and CEO after serving as the company's president and CEO for nearly 14 years.
As president, Geshay's focus will be on furthering strategic growth and performance while Belden, as chairman and CEO, will concentrate on vision casting, organizational development, and ensuring the company's culture and values continue to strengthen as business expands. Davidson Hotels & Resorts is poised to reach major milestones in 2019 with record annualized portfolio revenues projected to surpass $1.2 billion by year-end, the forthcoming launch of its restaurant group, the expansion of its resort portfolio, and a development pipeline including 12 new-build projects, eight of which are slated to open between 2019 and 2021.
"While I've had the privilege of helping to inspire the greatest era of change and growth in Davidson's history, we are now at a stage where Thom's exceptional skills and strong leadership can take us to even greater heights," said John Belden, chairman and CEO, Davidson Hotels & Resorts. "The prosperity of our company and strength of our portfolio is due to our dedicated team members, and we are committed to cultivating the next generation of leadership talent from within our current team while also attracting best-in-class talent externally in order to expand our capabilities and perspectives for property owners and investors."
Geshay, who began his hotel career at an early age as a bellman, has been in a management position with Davidson Hotels & Resorts since 1988. He became COO in 2016 and was responsible for overall operations of the company's two distinct divisions—Davidson Hotels & Resorts, managing hard-branded assets, and Pivot Hotels & Resorts, comprised of soft-brand and independent luxury and lifestyle assets. His strategic corporate experience also includes positions as senior vice president of business development, regional vice president of operations, and vice president of sales and marketing. Prior to that, Geshay served as general manager of several properties within the Davidson Hotels & Resorts portfolio.
Geshay is an active member of Marriott's Distribution Strategy Advisory Committee and the American Hotel & Lodging Association's Hospitality Investment Roundtable, a frequent industry conference speaker, and a past member the Urban Land Institute's Hospitality Development Council. He earned his Bachelor of Science in industrial engineering from North Carolina State University.