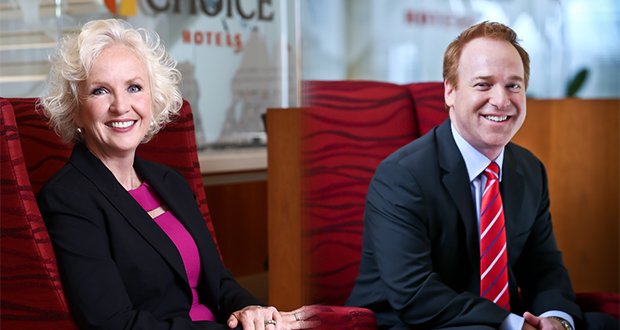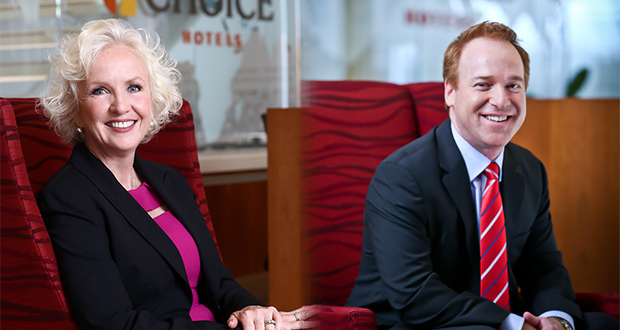 At this year's Lodging Conference, the LODGING team met with Choice Hotels' Janis Cannon, senior vice president of upscale brands, and David Pepper, chief development officer, to discuss Choice's massive Cambria pipeline, the company's relationship with its developers, and how evolving technology is impacting Choice's brands.
Cambria has seen substantial growth over the past few years. How many Cambrias do you have now and how many are in the pipeline?
Cannon: We have 39 Cambrias right now—19 that are under construction and 80 in the pipeline. All of our hotels are in the United States, which was our goal because there is one currency, one legal system, and one infrastructure. We have great resources to support our hotels being based here, and then once we get to a certain size, we can go global.
What's driving this growth?
Pepper: A lot of developers are surprised that we're doing exactly what we said we were going to do. We've stuck through it, been strategic about the brand, and put our hotels in the right locations with the right products, developers, and operators. It's this proven concept and developers are noticing. They love what they see, they love to see what's going on performance-wise, and they're interested. Now, on the heels of the Oz Real Estate deal that we just announced, more attention and interest is being brought to the brand. With this framework, we plan to build 50 Cambrias over the next couple of years. This is going to expose the brand to more consumers, as well as to new developers and operators as well.
Are you finding that developers are coming back for seconds and thirds?
Pepper: That's exactly what we're seeing. We're seeing repeat business, which shows that developers like the returns.
Cannon: Some developers aren't even waiting for their hotels to open. For example, we have a relatively new partner developing properties in Napa and Sonoma. They aren't finished with those two properties yet, but have signed three more deals with us in Orlando, Walnut Creek, and Santa Clara. We're seeing more and more of these types of multi-unit partners.
What do you think is driving that retention? There are plenty of other brands giving great returns, but what are you doing that other people aren't?
Pepper: They see the commitment from Choice. They see the dedication of our Board and the money that we've put into our brands. Now they see that the Board has authorized another $250 million for the Cambria brand. They see that Cambria is going to succeed and that Choice as a company is completely behind it. And they see the product locations, the delivery through CRS, and good rates.
A lot of people at The Lodging Conference are concerned about the cost of labor. How are you keeping ahead of those concerns?
Pepper: We're always mindful of the developer and want to ensure that there's a good return on the investment proposition. Cambria is still a clean slate. There's only 39 open. Unlike other brands, we aren't sold out. Developers are attracted to doing multi-units in multiple locations. Especially with Choice and the company's performance information, we can foresee our pipeline in all these markets. We're very strategic with our developers and monitoring economic growth so that they perform well in these markets and the Cambria brand succeeds. We're being very careful.
From a customer perspective, how are you elevating Cambria to compete with others in its segment?
Cannon: We stay close to the customer at all times. We provide great resources from a customer analytics perspective and are looking for those insights. When we find out that we have a product that's truly different, that's a strength for the brand because it resonates with customers. So, we build on it. And when we find part of the brand isn't valued as much, we picture what would happen if we took it away. This allows us to see and improve profitability and stay close to our customers. For example, we're constantly monitoring our food and beverage offerings to meet the needs of our customers. Cambria restaurants offer flights of soup, like flights of craft beer, to offer our guests a taste of the area. The offerings you'll find in Dallas you won't get in New York. Our loyalty program also helps us stay close to our customers, and we take their thoughts into account when testing new products.
Choice is always growing with technology. How are you ensuring your technology works seamlessly? Cannon: Not only are we a hospitality company, we're also a technology company. We invest heavily in technology to make sure it always works. We also are invested in creating a solution we can build on as new technology comes to market. With our new Choice Edge CRS system, we can accommodate evolving consumer needs without having to build a new platform because it was built exactly for that. It also helps with loyalty, helping us to better understand the customer through personalization and be able to offer more customized experiences.