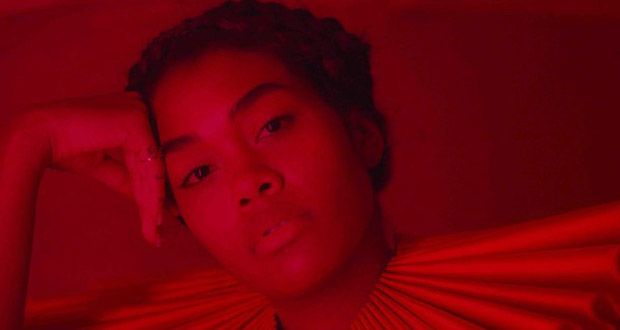 NEW YORK—W Hotels, the brand behind the on-property music festival series, WAKE UP CALL, this week announced its newest project: W Records, a record label and resource for artists selected by W Hotels and their music industry partners. From signing to release, W Records plans to support artists through every step of development, providing recording space, video shoot locations, mixing and mastering, and distribution via live performances, streaming, and vinyl production.
Tracks for W Records will be recorded in W Sound Suites—the brand's signature, on-site recording studios—with four rising artists stepping up to the mic over the next year. Starting October 2, tracks from the first artist will be released through W Records both digitally and via limited edition runs of vinyl.
"Over the brand's 20-year lifespan, the music industry has changed beyond recognition, and we have changed with it," said Anthony Ingham, global brand leader, W Hotels. "Intimate live performances in our Living Rooms have evolved into weekend-long music festivals throughout our hotels. The curated soundtracks of years ago have given way to late night recording sessions in our W Sound Suites. That's because one thing remains constant: travel and the allure of a W hotel room inspiring musicians around the world."
"W Records is, undoubtedly, a natural next step for W and music," Ingham continued. "It represents a complete 360-degree approach to our innovative music programming–one in which we support emerging talent, provide them a place to record, distribute their music, and act as a live venue. We've accomplished each of these tasks in increments before, but now we can do it all."
W Records aims to support emerging artists and artists on the tipping point of worldwide fame with production, distribution, a fully-produced music video, and a live performance. Each artist will lay down tracks in a W Sound Suite—either W Hollywood, W Barcelona, W Bali, or W Seattle—and record a cover as well as an original track. Once the tracks are mixed and mastered, W will release 500 copies of limited-edition vinyl which will be sent to DJs, tastemakers, and music-loving SPG/Marriott Rewards Members. Each W Records artist will film a music video to accompany the release of his or her W-exclusive tracks. It will all culminate in an intimate live set for W guests and fans.
The first W Records artist is R&B artist, songwriter, and producer Amber Mark. Fans around the world can stream Mark's cover of "High On Your Love" by Kings Go Forth starting today, marking the first exclusive release from W Records. Amber Mark is kicking off the program with a live performance in her hometown of New York City at W New York–Times Square on October 10. The second track from Mark, a rework of her song "Can You Hear Me," will be released soon after. The intimate show will also premiere Mark's music video for "Can You Hear Me (Rework)" which was shot at W Montréal. Both tracks from Mark were recorded earlier this summer in the W Sound Suite at W Hollywood.
W also plans to support the passions of W Records artists beyond the booth. The entire W Records project with Amber Mark is women-led; Amber herself is producing the tracks which have been mixed/mastered by women and manufactured by a women-run vinyl production company. All W proceeds from the streaming releases of W Records tracks will be donated to a charity of each artist's choice. Amber Mark has chosen The Rose, whose mission it is to save lives through quality breast health services, advocacy, and access to care for all. Amber chose this charity in honor of her mother, Mia Mark, who passed away from breast cancer in 2013.
Artists will also get direct exposure to more than 110 million members of Marriott International's Rewards programs. W Records is in part overseen by the marketing agency Giant Step, which has worked with artists including Amy Winehouse, Janelle Monae, Lady Gaga, and Daft Punk. W Records is supported by both in-house and music-centric PR teams between THINK PR (W brand) and Grandstand Media (artists), non-commercial radio promotion from Co-Sign (artists), plus Giant Step's marketing team adding DJ, tastemaker and influencer marketing to the program's scope. Global distribution is provided by AWAL (Tom Misch, 3LAU) which connects W Records with audiences through top streaming services including Spotify, Apple Music, iTunes, Amazon, Google Play, and Deezer.
Top photo: Amber Mark from her forthcoming music video with W Hotels for the launch of W Records. Photo by James Arthurs.