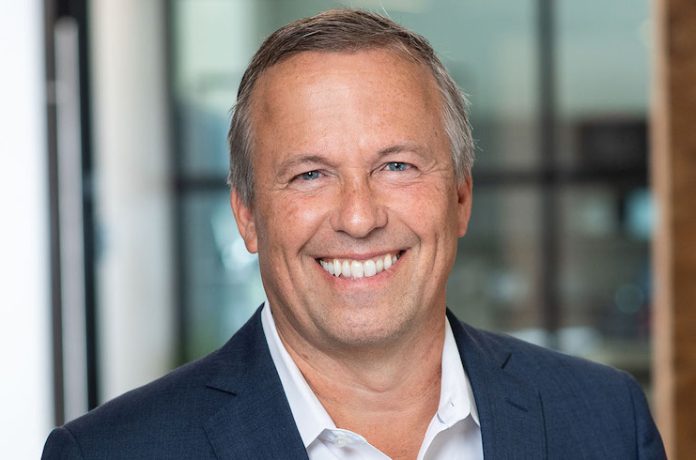 PLANO, Texas—Aimbridge Hospitality announced the transition plan for Michael J. Deitemeyer, who is stepping down as CEO, effective Dec. 31, 2023. An Executive Committee of the Board, helmed by Aimbridge Chairman Glenn Murphy, has been formed and will lead a comprehensive search for a CEO replacement.
Deitemeyer assumed the role of president and CEO of Aimbridge Hospitality in January 2021 after serving as global president following the company's merger with Interstate in October 2019. Deitemeyer was president and CEO of Interstate Hotels & Resorts from 2017 until the merger and has been in the hotel industry for nearly four decades. 
"We want to thank Mike for his contributions to building the Aimbridge legacy. Under his leadership, the company ramped up its commitment to appointing and developing top talent, led several strategic acquisitions that allowed the company to gain a foothold in new markets, and strengthened our relationship with world's top brands. Mike's contributions further reinforced Aimbridge's reputation as a dominant force in the industry and positioned the company for its next phase of growth," said Glenn Murphy, chairman of the Board. 
The company also announced the appointment of two leaders, Stephen Joyce and Bernardo Hees to its Board of Managers.
Joyce has more than four decades of multi-brand and franchisee experience, including nearly a decade serving as president and CEO of Choice Hotels International. His time at Choice followed a 25-year career with Marriott International, where he rose to the level of executive vice president, global development. Most recently, Joyce stepped in from his Board seat to lead RE/MAX Holdings following a run as CEO of Dine Brands Global.
Hees is known for executing strategies and efficiencies to invest in growth. He most recently served as executive chairman of Avis Budget Group and has been CEO at publicly traded companies including Burger King Worldwide Holdings, Inc., The Kraft Heinz Company, and America Latina Logistica.
"The addition of Steve Joyce and Bernardo Hees to the Aimbridge Board of Managers brings unparalleled hospitality experience and corporate transformation know-how to our team. Both have proven experience in driving outsized results for companies and owners, as well as building high-performance cultures," Murphy said.
Joyce and Hees will join Murphy and Jeff Case, managing director at Advent International, on the Executive Committee and work with Aimbridge's executive leadership team to drive performance.
Additionally, Chief Financial Officer Thomas Song will depart Aimbridge for a new opportunity outside of the hotel industry on Nov. 30, 2023. A new CFO will be named at a later date.