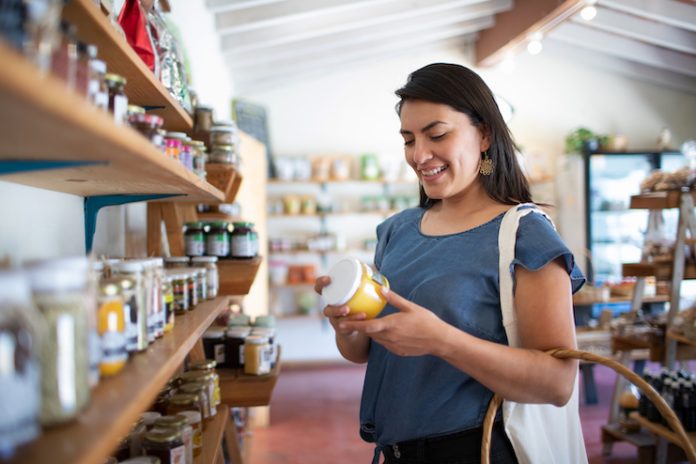 In recent years, hoteliers have found creative ways to streamline their operations and control costs, particularly in their food and beverage departments. A recent CBRE analysis for LODGING noted that rising wages, heightened supply costs, and ongoing labor challenges have prompted hoteliers to increasingly scale back restaurant hours and menu offerings, reduce their in-room dining and minibar service, and adopt self-serve kiosks and grab-and-go market models.
These strategies present an opportunity for hoteliers to curate their food and beverage offerings for their guests. Whether stocking in-room minibars or lobby sundry shops, by including the right products that suit the needs and tastes of today's guests, hoteliers can boost satisfaction and on-property spend. Here are three consumer trends to keep in mind when curating F&B products.
Snacks are the new meals.
In its "What's Hot 2023 Culinary Forecast," the National Restaurant Association noted that "remote work has profoundly disrupted the concept of set meal periods." Rather than taking time to eat three square meals a day, consumers are increasingly opting for convenience and foods that they can enjoy on the go, which has led to a rise in snacking.
A 2021 report from The Harris Poll found that more than half of households (55 percent) make a meal out of snacks every week, choosing small plates over large entrées. The same research found that the number of snacks consumed each day has risen 6 percent since 2013—71 percent of consumers around the world snack at least twice a day, consuming 3.3 snacks daily on average. Morning snacking alone increased 42 percent from 2013; 65 percent of consumers said it's more convenient than sitting down to eat a full breakfast. Gen Z and older millennials are driving this trend, according to The Harris Poll, and it's particularly apparent among women in those demographics.
Travelers choose convenience and value.
With the proliferation of digital ordering and third-party delivery platforms, today's consumers are accustomed to seamlessly accessing meals and snacks, and they are carrying those expectations with them when they hit the road. According to an SSP Group study released this year, one in five travelers wants to be able to place their food orders digitally. Convenience is also a leading factor when travelers are choosing between F&B options. Consumers rated time, convenience, and value as their top concerns when making choices during their travels, according to SSP Group. Nutritious and portable food options help to satisfy guests' hunger—and their need for foods that are easy to carry and eat on the go.
Healthy options are in demand.
Many of today's guests are looking to keep up their healthy habits when they're away—whether hitting the hotel fitness center or eating well throughout the day. In an SSP Group study, more than two-thirds of travelers said having healthy F&B options is important to them. Among U.S. adults surveyed by The Harris Poll, 66 percent agreed that they are more likely to buy products advertising health and wellness benefits, and 58 percent said they would pay more for health-focused products. Millennial and Gen Z respondents were more likely to spend more on better-for-you foods.
Which foods consumers see as "healthy" is evolving as well: A 2021 Global Wellness Institute report observed a decades-long trend away from fad diets that avoid particular ingredients and towards "the proactive consumption of nutrients that are marketed as 'good,' such as probiotics, protein, fiber, and superfoods." In this regard, nutrition labels continue to influence purchasing decisions. In a 2021 International Food Information Council survey, nearly two-thirds of adults reported that ingredients have at least a moderate influence on the foods and beverages they buy, and 62 percent said they are more attentive to ingredient labels compared to five years ago. Today's consumers prefer products with shorter, simpler ingredient lists, which help them make informed decisions.
These trends are likely here to stay as the demand for health-focused products grows; the Global Wellness Institute is projecting that the global healthy eating, nutrition, and weight loss market will balloon from $1,079.3 billion to $1,500.7 billion between 2022 and 2027. The largest segment of that market—healthy-labeled foods and beverages—grew 10.9 percent in 2021 and 3.1 percent in 2022, reaching $874.3 billion.
Sponsored by RXBAR.