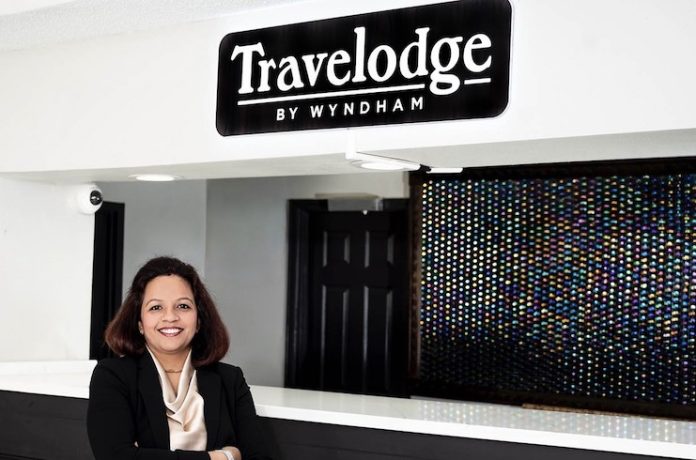 PARSIPPANY, New Jersey—Wyndham Hotels & Resorts announced the continued momentum of its "Women Own the Room" program, which in its inaugural year, has signed more than 30 hotels across the United States and Canada, 10 of which are now open.
Women Own the Room is designed to advance and empower women entrepreneurs to break through the predominantly male-dominated hotel industry and is an extension of Wyndham's dedication to diversity, equity, and inclusion.
"Representation matters. Opening doors for traditionally underrepresented owners unlocks potential and possibility, and paves the way for others to follow," said Lisa Checchio, chief marketing officer, Wyndham Hotels & Resorts. "Women play a critical role in the hotel industry, and Women Own the Room is breaking down barriers to actively change the face of hotel ownership."
Data from the Castell Project, shared in 2022, shows that while the hospitality industry is diverse, it lags when it comes to diversity in senior positions and ownership with women holding less than 10 percent of hotel development and leadership roles. Women Own the Room delivers financial solutions for construction and conversion projects with capital support and reduced initial franchise fees. The program also offers members operational support and establishes a community for networking and continuing education for women in hospitality.
A New Generation of Owners
Nearly 50 percent of the hotels affiliated with Women Own the Room are new construction projects. Among them is the upcoming Microtel by Wyndham in New Castle, Colorado. The hotel is owned by Wyndham franchisee Elizabeth Avery and is on track to break ground later this year.
"I know the hospitality industry because I grew up in it, but this is my first time spearheading the construction of a new hotel. New construction is not straightforward, and costs, timelines, and securing financing are not black and white," said Avery. "I know Wyndham is dedicated to my success because of the resources they continue to provide, along with the one-on-one, collaborative approach they take as I work through my custom build. Wyndham has helped make what is a complicated process more seamless—and that support goes a long way."
Breaking Barriers, Opening Doors
Since launching in January 2022, Women Own the Room has led to the opening of 10 hotels across the United States, including new locations for brands like Days Inn by Wyndham, Baymont by Wyndham, and AmericInn by Wyndham. Among them is the Travelodge by Wyndham in Macon, Georgia, owned by Women Own the Room member Preeti Singh.
In 2016, Singh bought her first hotel, and based on her history with Wyndham, in response to the launch of Women Own the Room, she converted it to a Travelodge by Wyndham in 2022. The 45-room hotel underwent a full renovation prior to opening and has hardwood floors throughout, updated bathrooms, and bedding, among other improvements. The hotel also has a contemporary design and Singh prides herself on the hotel's welcoming feel and positive energy.
"I was a young immigrant when I started my journey, and Wyndham has been a reliable and consistent partner for me from the beginning with a commitment to elevating me and other women like me," Singh said. "I hope that by sharing my story, and sharing my experience with Women Own the Room, I can inspire other women to join the industry and follow their dreams of entrepreneurship."