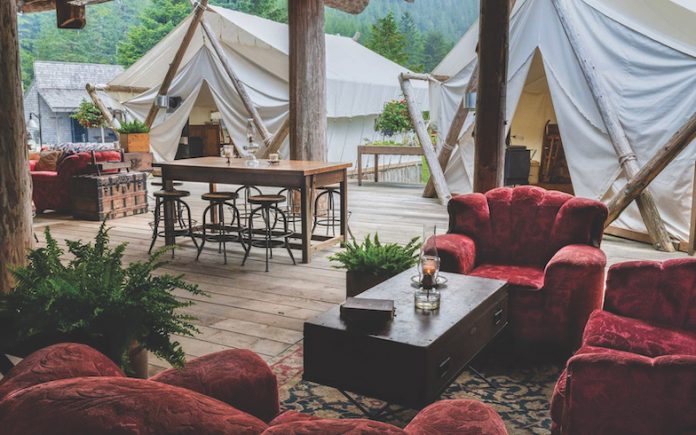 It takes more than a pool or a spa to woo guests. In 2020, thrill-seeking travelers are looking for more interesting and immersive things to do while they're in town, giving rise to the popularity of experiential travel. Hotel operators are racing to keep up with the expanding interests of guests seeking these unique and hyper-localized experiences as their travel itineraries evolve.
"The level of investor interest in luxury lodging products with an outdoor element is the most we've seen in the last decade," says Mark Sparrow, executive vice president at JLL Hotels & Hospitality Group.
Over the last five years, Sparrow and others in the industry have seen guests spend more on extracurricular activities like sightseeing tours, wilderness retreats, specialized clinics, and unique events. Phocuswright forecasts the experiential travel sector to surpass $183 billion this year.
Here are three ways Sparrow recommends tapping into this growing and lucrative segment.
1
Look beyond leisure travelers.
"It's not just the leisure travelers who are doing this," Sparrow says. "We see it on the corporate side, as well. All kinds of guests are looking for opportunities for adventure. And it's not just at luxury camping resorts. It is also at the Super 8 or the Courtyard close to a national park, or a large corporate-based hotel that has access to the outdoors," he says. "Guests understand that we live in an incredible world and are making the most of their time and their travel dollars to experience natural environments. Don't overlook the opportunity to serve all kinds of travelers, not just the groups who may have been looking for these types of experiences in the past. "
Travelers are more willing to get out, explore, and make memories by venturing off the beaten path, so hotels would be wise to develop programs specifically for these guests—or at least be able to point them in the right direction.
"Hoteliers should be providing services that will allow groups to tap into local environments because oftentimes when you go to a hotel, you don't realize what is just outside the front door," Sparrow says. "Have appropriate materials on hand to show guests what they can do locally. Your property can provide guided tours or give the guest ways to link up with a local partner that offers an experience that is above what a pamphlet is able to offer."
Experiential elements don't always have to be off-site, either. Consider adding local flavor and style to F&B services and meeting spaces.
"It's the ability to tap into the local experience, in addition to your standard food and beverage and meeting package, that will allow for an enhanced experience for your guests," Sparrow says. "Both business and leisure guests want to experience the outdoors in many aspects of their stays. If we're not expressing that message to them as a hotel, we're almost doing them a disservice, and quite frankly, we're missing an opportunity to monetize one of our business drivers."
---
Subscribe to Lodging Daily News for more trends and advice.