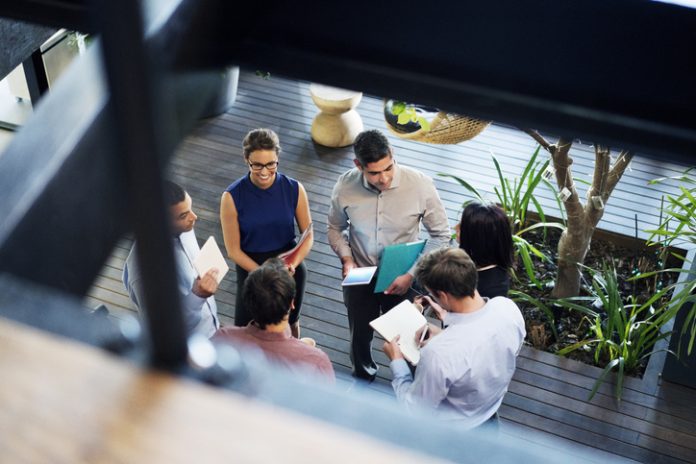 Eden Prairie, Minn. — Teneo Hospitality Group this week released results from a survey of meeting planners coast to coast asking about their most pressing issues and concerns for the year ahead. These experts represent a spectrum of the meetings industry—finance, pharmaceuticals, real estate, insurance companies, non-profits, associations, and technology—and the challenges they cited include service delivery and value, creative meeting environments, the demand for unique, curated meeting experiences, and an over-reliance on technology without accompanying technical support.
"Planners cited a number of priorities, from unreliable technical services to concerns about budgets and outdated meeting room setups," said Mike Schugt, president of Teneo. However, a closer review of the survey reveals underlying concerns surrounding the consolidation of hotel sales offices, resulting in response delays, Schugt added. "Trends toward centralization and an over-reliance on technology have created a bureaucracy that can slow the meeting planning process rather than expedite it."
"Trends toward centralization and an over-reliance on technology have created a bureaucracy that can slow the meeting planning process rather than expedite it."
1
Delivery of Service and Value
Planners pointed to a decline in hotel communications services, particularly in prompt responses to requests for proposals (RFPs) and other crucial information needed by planners. Once contracts are signed, planners often noted difficulties in obtaining select services and facilities for which they contracted. Also reported was the need for greater technical support once a meeting is in process.
"This is becoming a serious issue for the industry," said Schugt. "Planners asking for RFP responses usually need an answer in 24 to 48 hours and often contact three or more sources in order to present options to their clients. Planners we polled, all point to a situation where centralization of sales offices and dependence on technology has created a system best described as cumbersome, tech-driven, and lacking in the kind of meaningful human contact needed to build lasting and effective relationships."
Schugt suggested that planners expedite the RFP response process from a hotel by simplifying their approach for information and meeting options. "Today's hoteliers face many competing demands and more layers of approval, particularly among the big brands. By providing concise information, combined with flexibility, planners can reduce lead times and get the information they need."
2
Curated Meeting Experiences
"The impact of experiential travel on every segment of today's travel industry cannot be overestimated," Schugt said. Planners view creative, transformative experiences as key in driving meeting engagement that, in turn, enables content absorption and post-meeting ROI performance. "Although millennials have been influential in demanding more curated and meaningful meeting experiences, research shows that this is a requirement of all meeting attendees regardless of demographic," Mike Schugt noted. "And, it is imperative that experiences be carefully curated to meet the specific needs of the organization."
Schugt added that independent hotels and smaller brands often have more flexibility in creating imaginative and inspiring experiences and a strong sense of place. Wellness is another draw—venues can offer hiking or biking to a local attraction, outdoor yoga, jogging trails, white water rafting, horseback riding, meditation classes, and unique spa treatments.
The meetings industry has made great strides in bringing conference spaces into the 21st century but some venues have been slower to update technology and to revamp inflexible spaces. Today, changes in the meeting environment are driven by its largest demographic. "Millennials come from universities and work environments that consist of open, collaborative spaces equipped with the best in technology," Schugt explained. However, survey respondents reported that finding adequate space that allows for easy flow and access between rooms remains a challenge. Natural light, from skylights and large windows, is increasingly in demand by this demographic and newly built hotels are now designed with modern, glass facades, large windows, and skylights, along with easy access to outdoor meeting spaces. Current technology in meeting rooms; ergonomic, easily moved and comfortable furniture; privacy and protection of attendees; equipment; and information all were important to planners.
From interactive technology and WiFi to acoustics, room layouts, and furnishings, rooms should be in an environment conducive to meetings: quiet, well-appointed, private, and secure as well as spacious and flexible with minimal time needed for set-up. They should be equipped with top technology, easily moved and comfortable furniture, natural light, and ample recharging stations built into tables and chairs. Interior design should be simple and not distracting, but with pops of color such as accent walls, plants, and artwork to add appeal and interest.
Additionally, meeting spaces should allow for easy flow outdoors—whether on the beach, on a rooftop, or in a garden. Space should flow seamlessly to accommodate both meetings and social events and should be designed to provide a sense of place inside and out.
Planners continue to be concerned with the costs of technology and charges for WiFi. However, a far more serious issue is a lack of adequate technical support. "This tells us that at a time when technology has reached new levels of sophistication, there still are instances where a planner's worst nightmare is realized and an entire presentation can fail," Schugt said. Planners have reported problems linking WiFi and AV, compromised bandwidth, and AV vendors who fail to be present at the event or are unable to fix problems that arise during a meeting.
Schugt noted that one advantage of the current trend towards independent, big-box hotels is their ability to provide top-notch equipment and in-house support.
Budget concerns dominated the survey and informed every other issue of concern to planners. According to Schugt, major advances in technology may have made for greater efficiency in some areas, but the accompanying cost increases make advance planning and cost control difficult.
Mike Schugt added that solving budget issues is more difficult in the face of the hotel industry's record-breaking rise in occupancy rates and group sales. "It's a sellers' market," he noted, adding that sales staff of big-brand hotels, operating under more rigid corporate policies, may lack the flexibility to negotiate better terms. Given the volume of incoming RFPs, they may also lack the time for an in-depth effort to solve these issues.
"The number of independent hotels and smaller brands is growing, and so is the evolution of big-box hotels," Schugt said. Larger, independent properties that offer meeting spaces, extensive room inventory, and technical services give planners more flexibility and negotiating power while increasing their options to create meaningful, transformative meeting experiences.
"These solutions rely on building and maintaining relationships between the hotel's sales teams and meeting planners," Schugt said. "That is the essence of our mission—to bring these groups together for the benefit of all. Technology can enhance those relationships if used with thoughtfulness and humanity and as a means, not an end."
---
Subscribe to Lodging Daily News for updates.