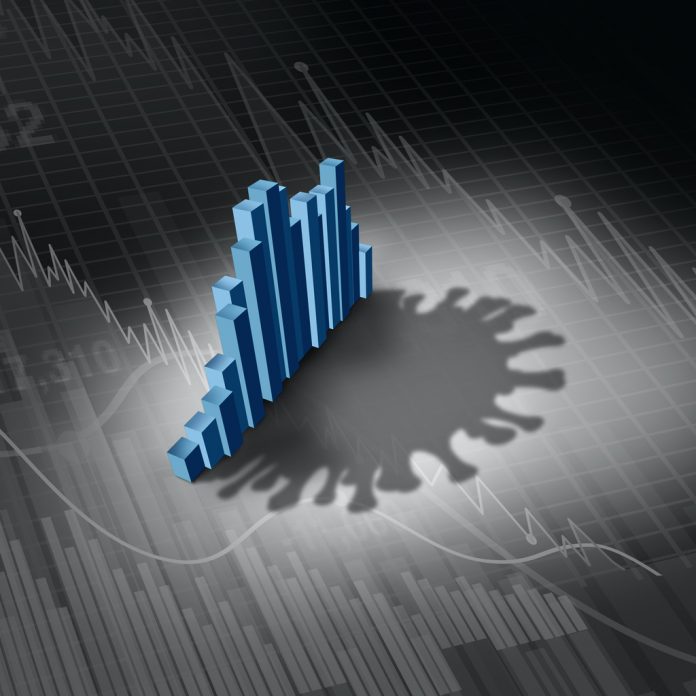 In preparation for its annual fall meeting, the Hospitality Asset Managers Association (HAMA) conducted a survey among more than 100 members to understand the ongoing effects of the COVID-19 pandemic on the industry and when asset managers expect to see recovery in the future. During a media roundtable on Tuesday, members of HAMA's board of directors reviewed the results of the Fall 2020 Industry Outlook Survey and shared their insights into the findings. Below are the biggest takeaways.
1
RevPAR Declines for 2020
Nearly 60 percent of HAMA members surveyed predicted a 50-75 percent decline in RevPAR versus what they budgeted for their entire portfolio in 2020, and more than 18 percent expected an even greater RevPAR decline of over 75 percent. Just three out of 103 members reported expecting 2020 RevPAR levels that meet or exceed their budgeted RevPAR.
"There are some… drive-to leisure destinations and segments—extended stay and select and limited service—that are doing fairly well," noted Matt Arrants, HAMA communications chair and executive vice president of Pinnacle Advisory Group.
2
Brand vs. Third-Party Management Partners
When asked whether HAMA members found brands to be effective management partners in addressing the impact of COVID-19, the majority answered, "somewhat," and few said, "no." When asked the same question about third-party management companies, the majority answered, "yes," they did find third-party managers to be effective partners in reacting to the pandemic.
Kim Gauthier, HAMA president and senior vice president of hotelAVE, said that these results may indicate that brand managers were slower to respond during the pandemic, hindered by their larger scale and more stringent policies around severance and furloughs.
Chad Sorensen, HAMA board member and managing director/COO of CHMWarnick, agreed. "The severance cost and the furlough carrying costs were much greater with the brand. I think the third-party [managers] were able to react quicker and I think the impact to ownership was seen immediately. It took a much bigger discussion with the brands to ultimately get there."
3
Full-Service vs. Select-Service Performance
For their full-service hotels, the bulk of respondents (43 percent) predicted a 45-60 percent RevPAR decline in 2021 compared to 2019. However, fewer than 15 percent expected the same for their select- and limited-service hotels—rather, more than a third anticipated a slightly milder 15-30 percent RevPAR decline in 2021 compared to 2019, reflecting the expectation that select-service properties will recover quicker than full-service hotels.
While 32 percent of respondents agreed that their non-CMBS debt providers have been flexible partners, 40 percent felt they have only been somewhat flexible, and 5 percent don't believe they've been flexible at all. For the 32 percent who said their lending partners were flexible during the COVID-19 crisis, the bulk of respondents (41 percent) said they expect this flexibility to end in Q4 2020; 23 percent believe lenders will stop being flexible in Q1 2021 and 25 percent said Q2 2021.
With so much uncertainty around the recovery timeline, Gauthier expects these conversations between lenders and owners to continue every couple of months. "What feels so different from the last two downturns is there's just no clarity in terms of when things will come back," she explained. "Everybody can only [plan] three to six months out—if that."
Sorensen noted that neither borrowers nor lenders have "a clear line of sight" out of this crisis. "Lenders aren't in the business of owning hotels. Somebody has to take care of those carrying costs. I think that's driving a lot of lenders—they don't want the keys back," he explained. "They don't have many options but to work with borrowers."
Among respondents who said that lenders were not being flexible, when asked to rank how much trouble they were in on a scale of one (not much) to five (doomed), Arrants noted that the responses trended more towards the "doomed" end of the spectrum, although most ranked their trouble level in the middle at a three.
A full third of membership has concerns that they will either have to hand back keys to their lender or be forced into a sale situation.
"As PPP loans are exhausted and we go into winter, occupancies haven't returned in some places. Hotels are closing in places like New York City for good," Gauthier explained. "We haven't even seen the flood yet."
When asked when they believe U.S. RevPAR will recover to 2019 levels, the majority of respondents said 2023 (41 percent) or 2024 (35 percent). On the more optimistic side, 6 percent felt those levels will return in 2022, while 3 percent said it will take as long as 2026 to reach those levels again.
When asked about RevPAR recovery for Top 25 Markets, respondents shifted their expectations further down the road—more to 2024 (nearly 45 percent) vs. 2023 (nearly 30 percent). For markets outside the Top 25, more respondents expected RevPAR recovery to come sooner.
Larry Trabulsi, HAMA vice president and executive vice president of CHMWarnick, noted that markets that rely on international, group, and business travel are going to be slower to recover. "Individually, some Top 25 Markets are going to vary," he said.
When asked about which three areas members were most concerned about right now, Arrants noted a shift from previous HAMA surveys; whereas labor costs, union organization, and brand fees used to rank among the top concerns, those worries have been replaced with concerns around demand, employee-related costs (e.g., severance packages, furloughs, etc.), capital stack issues, brand costs (the only carry-over concern from prior surveys), increasing insurance costs, and COVID-related litigation, respectively.
Trabulsi added that concerns around soft demand are also tied to pricing. "Everyone's wrestling with trying not to be in a limbo contest, in a race to the bottom on rate," he explained. "There are some lessons learned from the last downturn where it took forever to get rate to recover."
---
Subscribe to Lodging Daily News for updates.