1
BENCHMARK Adds Skamania Lodge in Washington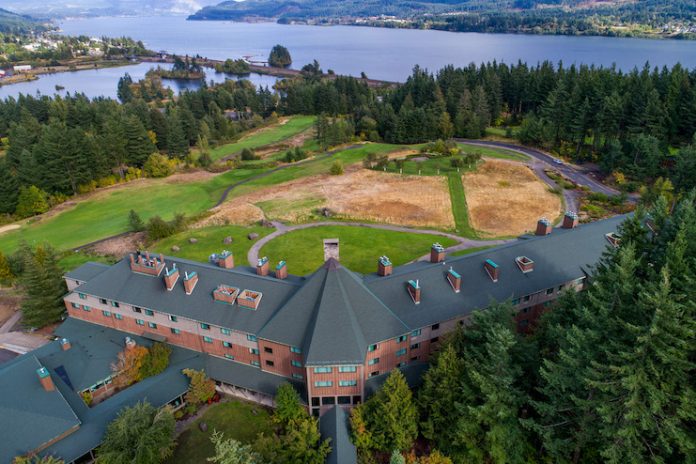 Skamania Lodge in Stevenson, Washington, recently joined the Benchmark Resorts & Hotels portfolio. The 258-guestroom resort is set on 175 densely forested acres overlooking the Columbia River Gorge National Scenic Area, which is 45 minutes from Portland, Oregon. Owned by Pebblebrook Hotel Trust, the property has Cascadian-style architecture, natural woods, a conference center built to IACC standards, Northwestern cuisine, and 360-degree Gorge views.
2
PM Hotel Group To Manage TownePlace Suites Austin
PM Hotel Group has been selected to operate the new TownePlace Suites by Marriott in Austin, Texas. This is the first TownePlace by Marriott property in the PM Hotel Group portfolio and further expands the company's relationship with Marriott International. Currently under construction and scheduled to open in October, the 103-room hotel is located minutes from the Austin International Airport and downtown attractions.
3
Noble House Hotels & Resorts Adds L'Auberge Del Mar, Calif.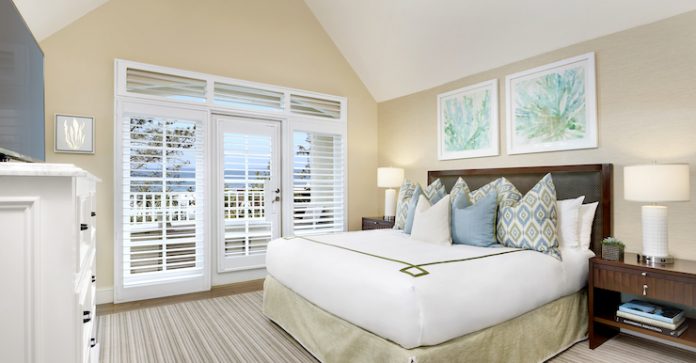 Courtesy of L'Auberge Del Mar
Noble House Hotels & Resorts, Ltd., a hotel ownership and management group with an upscale portfolio of 20 U.S. properties, will assume management of L'Auberge Del Mar, a coastal estate in the beach village of Del Mar in San Diego's North County. The boutique luxury resort, owned by Pebblebrook Hotel Trust, is the second property to be added in the last twelve months, including the recent opening of The Josie Hotel.
4
Marcus Hotels & Resorts To Manage Hyatt Regency Schaumburg, Ill.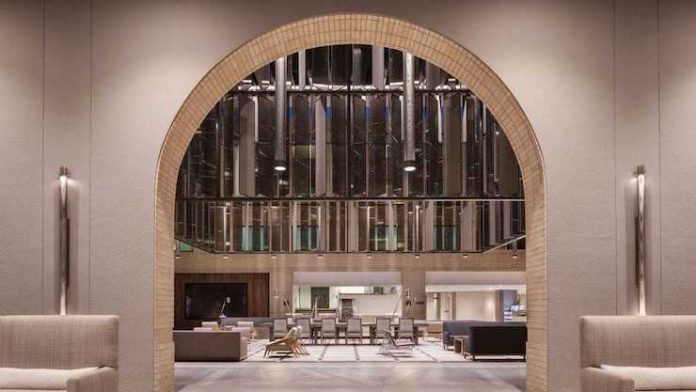 Marcus Hotels & Resorts, hotel owner and management company and division of The Marcus Corporation, assumed management of the Hyatt Regency Schaumburg in Schaumburg, Ill., last month. Located approximately 15 miles from Chicago O'Hare International Airport and 30 miles from downtown Chicago, the 468-room hotel completed a $15 million renovation in 2018, updating rooms and suites to blend contemporary décor with special touches. First Equity Group owns the hotel.
5
Dimension Development To Manage Hanover Marriott in Whippany, N.J.
Dimension Development is the new management company of the Hanover Marriott in Whippany, New Jersey. Dimension's portfolio now exceeds 65 hotels with additional properties in the pipeline. The 353-room Hanover Marriott has eight suites, a complimentary hotel shuttle; a 24-hour access fitness center; an indoor swimming pool; approximately 20,000 square feet of newly renovated indoor flexible meeting space; a recently designed 8,000 square foot Courtyard with built-in fireplaces, music, and lighting; a newly constructed M Club Lounge; and multiple F&B options.
6
Twenty Four Seven Hotels Opens Hampton Inn Buena Park, Calif.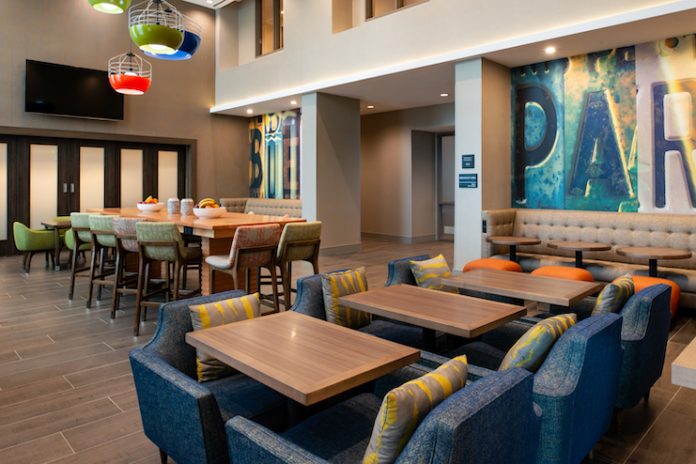 Twenty Four Seven Hotels, a west coast firm specializing in hotel management, investment, and development, has officially opened the 102-room Hampton Inn and Suites in Buena Park, California—the first hotel development project in the city in more than 20 years. This is the group's third Hampton Inn & Suites in its portfolio. The property features the Forever Young phase two design package from Hilton, celebrating the company's centennial this year.
7
Hakkasan Group Transitions Las Vegas Venue Management
Hakkasan Group and MGM Resorts International recently announced that several management agreements between them will end this month and continue to operate under MGM Resorts, including Stack at The Mirage; Fix, Yellowtail, and Lily Lounge at Bellagio; and Alibi Ultra Lounge and Herringbone at ARIA. Hakkasan Group will continue to manage JEWEL Nightclub and Liquid Pool Lounge at ARIA; 1OAK Nightclub at The Mirage; Wet Republic Ultra Pool, Level Up at MGM Grand; and the Hakkasan Group-owned Hakkasan Nightclub and Restaurant. The transaction will allow Hakkasan Group to develop further dining and lounge concepts unrestricted by exclusivity within Las Vegas.
---
Want more hotel management news?