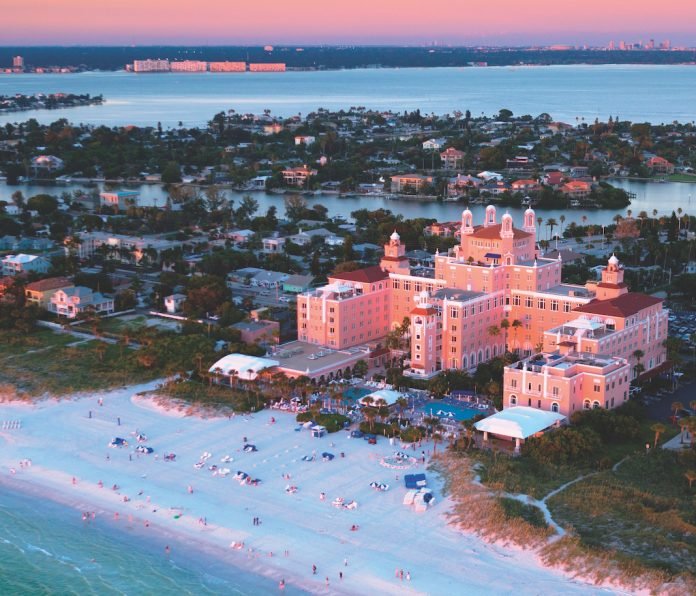 Pivot Hotels & Resorts recently promoted Patricia Davis from her position as vice president, sales, marketing & revenue management, to senior vice president, marketing & communications. In this role, the 27-year hospitality industry veteran is responsible for the strategic implementation of integrated marketing and public relations efforts across the ever-growing boutique and lifestyle portfolio of Davidson Hotels & Resorts. Yet, as Davis told LODGING, when she looks back on her ambitious rise and ahead to new challenges, she is acutely aware of the importance of being in the moment, focusing a bit less on the road ahead than the one being traveled.
Like so many in the lodging industry, she says, her arrival was "purely accidental." That first job as a front desk agent was convenient—close to home and flexible—while she was a student pursuing a degree in biology. However, she says, "Once I started doing it, I realized I liked it and was good at it." Then, too, was the chance to get out of her Washington hometown—population 5,000—for a move to Bakersfield, California.
Before long, she was introduced to what was later called "revenue management" while working in a corporate position in the Vancouver-Washington area. "We were tasked with rolling out new software that would enable hotels to make better pricing decisions and have a full interface with the central reservation system," she explains.
During an uncertain period after her company was sold to DoubleTree, Davis received a call from a friend in San Diego who was the first to mention the term "revenue management," saying she thought Davis "had the head for it." Although Davis said she had intended to see how things would play out in the position she had then, because she was eager to return to California, she accepted a position there that was initially unclear. "The company was Starwood Hotels & Resorts, which then had 47 hotels in its portfolio, and although they hired me, they didn't actually know where they were going to put me at the time. So, I moved to L.A. to work at the Westwood Marquis, which is now W in Westwood, and was ultimately their revenue director," she says.
Although Davis had no intention of leaving Starwood, which had grown from 47 to 700 hotels in three years, she was recruited for a career-advancing opportunity at the iconic Shutters on the Beach hotel in Santa Monica, California.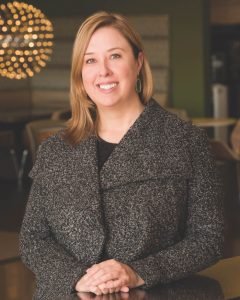 Her next big move was to Wyndham in 2002. "At that time, moving was the way to advance, and advancement was very important to me. So, although I loved working at Wyndham, where I was a regional revenue director, when it sold to Blackstone in 2005, I accepted a position with Viceroy Hotel Group as corporate director, revenue management." During her seven years at Viceroy, she says, her role evolved. "I was vice president in charge of revenue management, reservations, resort travel planning, and so much more. It was a great company and I learned so much, but, after seven years, I felt it was time to turn the baton over to someone new."
At this point, she went out on her own, forming The Strategy Foundry, offering project management, short-term tactical revenue management engagement, and distribution management.
Davis says she enjoyed working on a variety of projects, but, after almost four years, was open to "the right opportunity to get back into full-time, regular traditional employment." That opportunity was presented by Albert Smith, with whom she'd previously worked at Viceroy and sbe Hotel Group. "With Albert as senior vice president, I became the second employee of Pivot Hotels & Resorts, the lifestyle operating division of Davidson Hotels & Resorts. In the three years since, we have grown to about 20 people completely dedicated to Pivot and the 17 hotels we are contracted to manage," Davis describes.
Davis says she enjoys the environment at Pivot—especially the core value "celebrate your inner weird," which, she says, "encapsulates who we are and how we do things. Whether it's soft branded or completely independent, we have so much freedom to do business in a way that makes sense for a given hotel."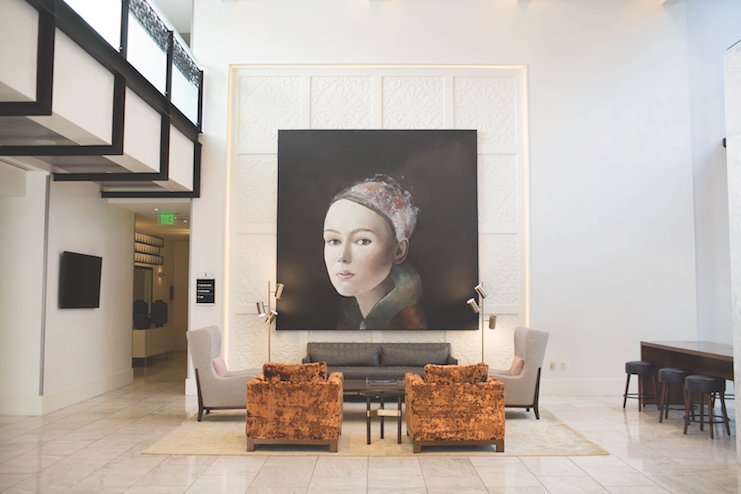 Davis finds it somewhat ironic that, as focused as she was on climbing the ladder of success, it is not her own advancement she is proudest of but that of her team members and mentees. "In the whole of my career so far, it is the people I have helped to achieve their goals that makes me proudest. Many now in VP positions and higher started out working for me as revenue managers or in junior positions. So, sad as I am to have people leave, I'm happy when they move on to something really great. I'm proud to have to put some really first class revenue managers out into the industry."