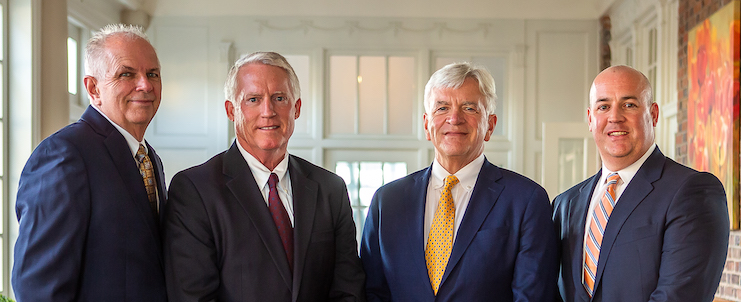 NEWPORT NEWS, Virginia—Mumford Company is celebrating its 45th anniversary this year, and Senior Principal David Mumford, along with Managing Principals Ed James and Steve Kirby, are each celebrating their 40th year in the hospitality industry.
As a company working on the sale of focused service and select-service hotels, Mumford Company has grown from a family business that started in 1978 to a national operation backed by experience.
"We have worked with Steve Kirby for over 35 years with three different companies, and I would recommend him and Mumford Company to anyone," said Chester Musselman, president, and CEO, Musselman Hotels. "We value honesty and integrity above all in our company and know that Steve and Mumford Company share these values. They are extremely knowledgeable, easy to work with, and produce results that have always met or exceeded our expectations."
Mumford Company provides hotel brokerage services and has a team of professionals with experience in lodging acquisitions, development, consulting, and operations. Their history and role in the industry allow them to position assets to maximize their investment results.
"Over the past forty years in this industry, I have learned to continue moving forward while appreciating and valuing every interaction and deal I have been involved with," said Kirby. "While our business is often affected by macroeconomic forces and is not immune to economic blips, Mumford Company has continuously facilitated transactions and provided quality service to its clients and customers during both good and difficult times. Our business is about helping clients achieve their economic goals throughout their respective investment timeframes."
"Coming from a hotel operations and management background, hospitality brokerage was a great fit for me in 1996," said James. "Our industry is a service industry, and I have been proud to work with a distinguished group of individuals throughout my career who always put the customers' needs first."