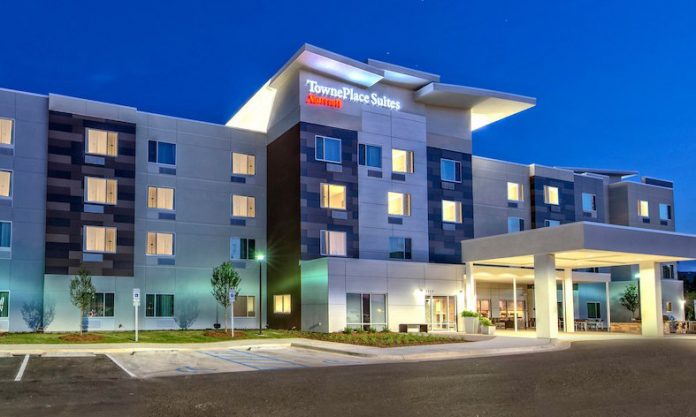 In September, McNeill Hotel Company announced plans to double the size of its portfolio after entering an agreement with an investment fund managed by Almanac Realty Investors for up to $150 million of capital. The company plans to steadily grow its portfolio through the acquisition, development, and management of select-service hotels under premium-branded flags from major domestic franchisors in secondary and select tertiary markets across the United States. LODGING sat down with McNeill Hotel Company's President and COO, Mark Ricketts, and CFO, Chris Ropko, during this year's Lodging Conference to discuss the agreement and planned expansion.
How will this agreement with Almanac Realty impact McNeill? 
Ricketts: It's a $150 million capital infusion, and it allows us to go out and continue to develop and acquires hotels. They invested in us because they want entrepreneurs who actually run the business and have knowledge that is strong in a specific market.
Are you looking strictly at investments in secondary and tertiary markets?
Ricketts: For the most part. We'll look at top 25, but we'll probably be more in the suburbs. We're not going to be in downtown New York or downtown Chicago, but we may look in Naperville, Ill. or Schaumburg, Ill. or we have a property in Peachtree Corners outside of Atlanta. We're probably not going to be in downtown Atlanta. We always found the sweet spot to be secondary and tertiary. We like college markets—we've had very big success with that.
Ropko: There are better operators for those urban, primary markets. That's one of the key things with us—we know our knitting and we try to stick to it. I suspect that's one of the reasons that Almanac was so attracted to us as a partner.
What does the agreement mean for your portfolio? 
Ricketts: It has the potential to double it. We've always focused on the select-service model and Hilton, Marriott, and Hyatt, as well. We looked at a two-thirds acquisition, one-third development—if you look at our portfolio now, that's how it breaks down, and that's how we're going to continue. We have four or five projects in development and we're also heavily looking at acquisitions.
Ropko: I don't think you're ever going to see us exceed 60 percent leverage on any given deal, whether it's a new build or whether it's an existing acquisition. Just doing the math should roughly get us to double our portfolio of size and, on the way, strategically reinvesting and harvesting assets or refinancing assets. Maybe we get a little bit more juice in equity and growth from that. All in all, I think we can at least double our asset value.
What's the timeline like for this agreement? 
Ropko: We have 36 months to deploy the capital. We go through ebbs and flows of product being available or suitable sites being available. We're at a point right now where there's some interesting stuff out there, but we don't want to deploy capital for the sake of deploying capital. We want to be methodical. We want to make sure we're not going off track with our investment thesis and strategy. That's going to take time, but we feel pretty good about our pipeline right now.
What developments are you working on right now that stand out?
Ricketts: We're getting ready to open up a Homewood Suites in Athens, Georgia—it's a college market. We started to do some outside-the-box customized package. There's a huge outdoor area that takes advantage of the views that'll be provided by the hotel. It's not a cookie-cutter room. The hotel is unique and it's going to have a lounge right in the heart of SEC Football. Athens has been a good market for us. We're hoping to open it up the end of next month.