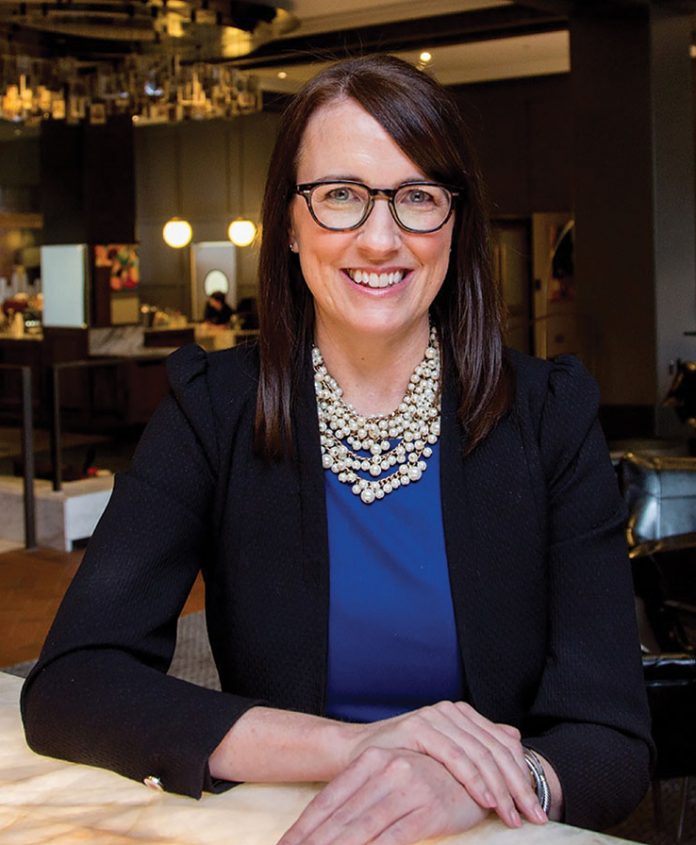 JoAnn Wrenn is the general manager of The Logan Hotel, where she oversees all day-to-day operations of the 391-room address on Logan Square in downtown Philadelphia, including departmental management, sales and marketing, recruitment, and ensuring an authentic hospitality experience for guests visiting Philadelphia. According to Wrenn, she got into the business by chance, but has since built a fulfilling career by choice—with the help and support of numerous mentors and colleagues whose caring and compassionate leadership style she strives to emulate.
Fresh out of school in San Antonio, Tex., Wrenn jumped at the chance to be the front desk associate at Wyndham San Antonio Hotel. Blessed with an outgoing sales personality and a desire to make people happy, she promptly fell in love with the industry she fell into. "I love people, so for me it was a natural fit, and I also loved how each day was different and every guest had a different story."
Although she quickly learned that making people happy wasn't always easy, she enjoyed rising to the challenge. "I had to come up with creative fixes, like finding a way to accommodate a family of six when the only available room had a king bed and no room for a rollaway."
Wrenn admits she made a lot of mistakes, but was lucky enough to have managers who recognized she had what it took to succeed in the business and continued to encourage, inspire—and forgive—her. She describes "a really big mistake" early in her career, when she was so dazzled by a high-profile guest, she neglected to ask for means of payment of the bill, which amounted to $3,000. She was sure she was going to lose her job, but to her surprise and lasting gratitude, she says, her GM responded with kindness and compassion. "I was so scared, but he handled this situation with me in a way I wanted to emulate. He asked me lots of questions, including whether I loved the industry, and when I answered that I truly did, he said, 'Then don't look back. You're made for this business, and you're going to do good things.' Right then and there, he showed me what it means to be a leader."
From her position at the front desk, Wrenn saw where she wanted to go next—sales. She says it was her experience with revenue management while handling reservations that paved the way for her success in sales. "Understanding the why behind how decisions were made—looking at the big picture—taught me how to find the business that made sense for the hotel." She says her background in operations, too, served her well during her upward climb in sales and marketing. "From working at the front desk, I understood the truth of the saying, 'Sell the dream, service the nightmare.'"
But Wrenn never saw herself as a GM. "It was never in the cards. I had been at Sage Hospitality for four years, and was wired as a sales and marketing leader." That changed when the GM at the Curtis hotel—where she was director of sales and marketing—was promoted to a Chicago property. At a meeting with Walter Isenberg, CEO of Sage Hospitality, Wrenn asked the question on everyone's mind: Were they posting the position? "He said, 'We don't have to. We already have someone, and, well, actually, it's you.'" Wrenn was flabbergasted. "I had been in sales and marketing for so long. I just couldn't see it, but he had faith in me, and gave me some excellent advice: 'Don't let your ego get in the way of asking for help. As a GM you don't have to know everything; you have to know a little about a lot and ask a lot of questions.'"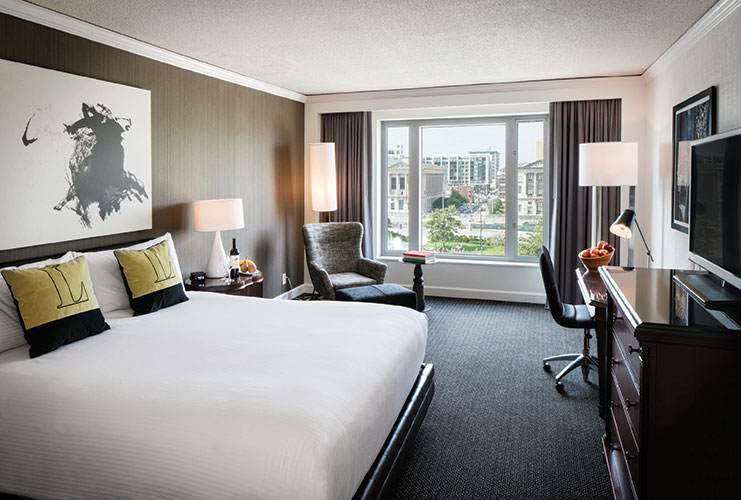 That advice served her well, when only two months into the job, she faced a multi-million-dollar renovation, including the building of a parking garage next to public spaces and meeting spaces, all while staying open, maintaining revenue, and managing expectations internally and externally. "The coordination of all the renovations was crazy, as we were still open throughout that process. However, we were able to make it through successfully as a team. It taught me a lot about communication—internally and externally. I was glad I got thrown into it and had that experience as a new GM. I figured if I could handle that, I could do anything, especially with the right team around me."
Although she is sometimes told her approach to business is untraditional, Wrenn is not only a cheerleader, but the first to volunteer. "When we're short on linen and housekeeping needs help, I want to be right there with my team. When I arrive each morning, I drop my bag, put on my nametag, and walk the property. For me, that is the biggest priority—being able to communicate daily with my team."
Wrenn says she welcomed the move to Philadelphia, not only because she was actually born there, but because of what the Logan Hotel means to its community. "We are Philadelphia's hotel," says Wrenn, who believes the authentic experience the hotel seeks to deliver is related to its commitment to the surrounding community. Its "Yoga with Puppies" event, which was open to both the guests and the community, generated over $8,000 in donations for the Morris Animal Refuge, and Logan Hotel associates spend more than 200 hours each year serving meals as part of Broad Street Ministries' Radical Hospitality partnership with local businesses. The hotel also proudly features over 1,800 pieces of locally curated artwork to celebrate its proximity to Philadelphia's "Museum Mile" and the entrepreneurial, artistic culture of the city.
Wrenn is understandably proud. "Bringing together guests, the staff, and the community is so great. The people in the community feel they have this place in their backyard, and hotel guests feel this activation of life in this building. And as GM, I'm not just part of what goes on in our four walls, but also the outreach part, the heart behind it all."