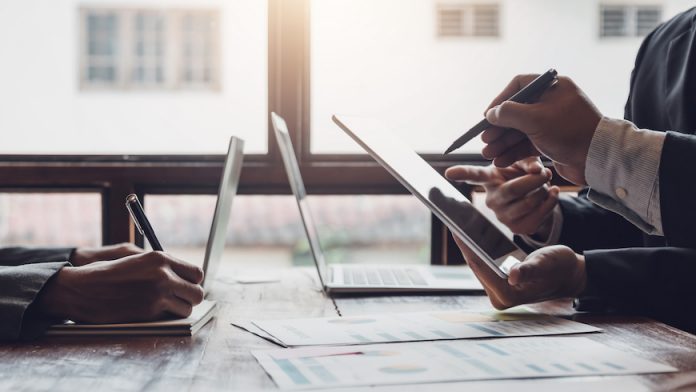 ATLANTA—Kalibri Labs announced the appointment of three new members of its executive team that will contribute expertise in innovation, customer service, and growth as the company pursues data-driven solutions to help hoteliers improve profits. Leadership additions include:
Chief Operating Officer Del Ross
Chief Financial Officer Dennis Shaw
Chief Technology Officer Chris Wood
"We are working to support the industry by developing the emerging discipline of commercial strategy to enhance our client's proactive pursuit of higher profit contributions," said Cindy Estis Green, CEO and co-founder. "This is how our users improve asset value for hotel owners, improve operational efficiency for management companies and develop effective deployment of time, talent, and resources at the property level."
Del Ross, formerly the chief revenue officer of Hotel Effectiveness (now Actabl), joined the company in September to lead and deliver revenue growth for hotels informed by his 20 years of hotel industry experience. His experience in the hotel industry includes distribution channel management, labor management technology, customer loyalty and lifecycle management, digital marketing, and e-commerce. As a hotel investor, advisor, and strategy consultant, he has worked with major brands, management companies, and ownership groups on commercial, operations, and strategy challenges.
"Hotel revenue generation has never been more challenging, and Kalibri Labs' data-informed commercial strategy platform is exactly the right solution to navigate these challenges," Ross said. "I look forward to building on Kalibri Labs' momentum working with a deep bench of the industry's finest data scientists and commercial experts."
Dennis Shaw, formerly the chief financial officer of Hotel Effectiveness, has held senior-level and c-level financial roles across hospitality, supply chain, and SaaS technology. Prior to Hotel Effectiveness, Shaw consulted from 2013-2018 across multiple industries developing models for business valuation, budgeting, loyalty marketing, short- and long-term forecasts, scenario planning, and sensitivity analysis. He also spent many years as vice president of finance for IHG Americas.
Shaw stated, "I am very excited to join Kalibri Labs at this point in time. Kalibri Labs has a unique value proposition and a strong foundation from which the company can grow and execute its vision of using comprehensive data and strategic action to proactively improve profitability for our clients."
Chris Wood joins Kalibri Labs with over 20 years of experience in data analytics product development in cybersecurity, government, and consulting. Prior to joining Kalibri Labs, he was senior vice president of engineering at LookingGlass Cyber Solutions, where he was responsible for all aspects of the development and delivery of multiple analytical products. Previously, he served as a data and software architect at IBM. Chris has experience building secure systems across the software development lifecycle, designing patented data applications, and managing large-scale distributed teams.
"I am thrilled to join Kalibri Labs to empower the consumers of our products with targeted analysis that supports smart planning, efficient resource allocation, and profitability," said Wood. "I look forward to working closely with Kalibri Labs leadership to help set the course for our long-term growth."