As the industry convenes in Los Angeles for the 2020 Americas Lodging Investment Summit (ALIS), several hotel companies announced record 2019 growth. Marriott announced that the company signed a record number of rooms last year, bringing its total pipeline to 515,000 rooms. For its part, Hilton set a new construction start record for the 100-year-old company of 87,000 rooms. Choice Hotels also announced a milestone for Cambria Hotels, reporting that the brand opened a record 11 hotels in 2019 and surpassed 50 open properties.
Marriott Grows Global Pipeline to 515,000 Rooms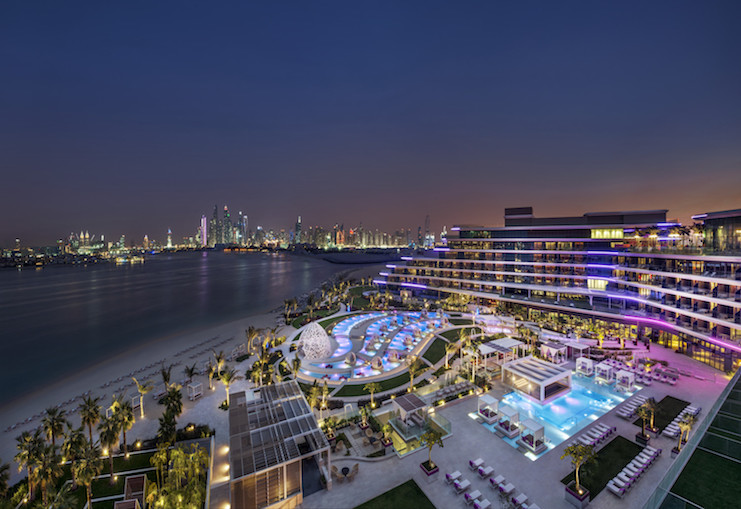 Marriott International signed a record number of rooms in 2019, pushing its global pipeline to approximately 515,000 rooms as of year-end 2019 for the first time in the company's history. The company signed 815 agreements, representing more than 136,000 rooms, marking the seventh consecutive year of record-breaking volume of organic rooms signings. Last year, the company added 516 properties with more than 78,000 rooms in 60 countries and territories—an average of one new property every 17 hours.
At the end of 2019, Marriott's worldwide system totaled 7,300 properties and roughly 1.38 million rooms in 134 countries and territories. More than half of the company's record global development pipeline is located outside North America.
The company signed a record number of deals for its global luxury hotel brands—42 luxury projects in 27 countries and territories—while opening or converting 34 properties. Marriott also launched its all-inclusive platform in 2019 and, less than six months later, signed seven management and franchise agreements for all-inclusive properties representing nearly 3,200 rooms. Catering to the next generation of travelers, the company's AC by Marriott, Aloft, and Moxy brands opened nearly 10,000 rooms in 2019 and signed nearly 24,000 rooms—with record room signings for both AC by Marriott and Moxy.
Hilton Sets New Construction Start Record of 87,000 Rooms
Hilton announced record-breaking growth during its centennial year. The company achieved 6.6 percent net unit growth by adding nearly 470 hotels and reaching 6,110 properties globally with more than 971,000 rooms in 119 countries and territories. The company also grew its development pipeline to more than 387,000 rooms across 15 of its brands, supported by more than 116,000 rooms approved in 72 countries and territories. In addition, Hilton achieved a new construction start record of nearly 87,000 rooms.
In 2019, the company opened more luxury properties than in any previous year in its 100-year history, adding 11 hotels across its Waldorf Astoria Hotels & Resorts, LXR Hotels & Resorts, and Conrad Hotels & Resorts brands. Hilton also unveiled Signia by Hilton, a meetings-and-events-focused brand, and celebrated several brand milestones in 2019: opened the 2,500th Hampton by Hilton and grew the brand pipeline to the largest ever; reached more than 115 open Tru by Hilton hotels; reached 10 Motto by Hilton hotels under development; opened the 500th Homewood Suites by Hilton; and opened the 300th Home2 Suites by Hilton.
Choice's Cambria Hotels Surpasses 50 Locations
With a record 11 hotels opened in 2019 and a milestone 50 hotels currently open across the country, Cambria Hotels continues its pace with its first property opening in 2020—the Cambria Hotel Bloomington Mall of America. Franchised by Choice Hotels International, the upscale brand opened the doors to 11 hotels last year in major markets, together representing over 1,700 upscale rooms and increasing the brand's system size by 25 percent.
---
Keep up with the industry.