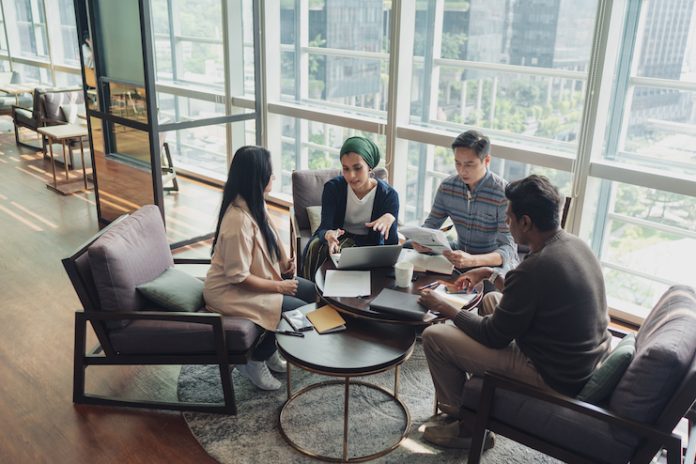 McLEAN, Virginia—Hilton announced two digital innovations designed for small- and medium-sized businesses. The innovations are part of Hilton's commitment to digitally transform the business travel experience from booking to billing for small- and medium-sized enterprises that comprise roughly 85 percent of Hilton's business transient guests. The initiatives, which will launch by early next year, include:
Hilton for Business: This multi-faceted program, currently in test with select customers and slated to launch globally early next year, will include a new booking website designed especially for small- and medium-sized businesses.
Small Meetings and Event Packages via Hilton's website: To support the growing demand for in-person gatherings, Hilton is expanding its events booking capabilities, enabling customers shopping for meeting packages for up to 35 attendees to book guestrooms and meetings or event spaces, with or without 10 to 25 guestrooms, directly on its website without a separate contract or phone call. This enhancement is valuable to small and medium-sized businesses that need to plan small in-person meetings and events quickly without staff or third-party support.
"Even as the global pandemic significantly impacted global travel, small- and medium-sized business travelers never slowed down," said Chris Silcock, executive vice president and chief commercial officer, Hilton. "We used that opportunity to listen and learn how we could solve long-running pain points and deliver what these businesses need most—simple booking and travel management tools and recognition and rewards for their loyalty."
"Hilton for Business is an outstanding benefit for smaller companies to manage their travel programs," said Patrick LaCava, executive vice president, operations, Syufy Enterprises, one of the Hilton customers currently testing and refining the program. "It offers a cost-effective hotel program for our business travelers, providing an excellent discount while still earning Points for our travelers and company."