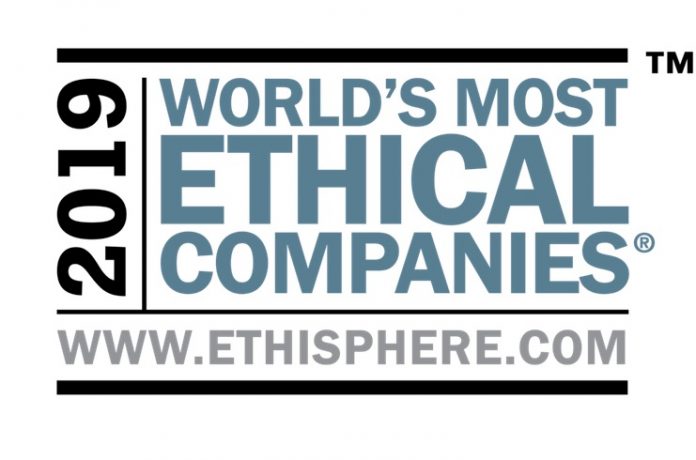 Two hotel companies are among the 2019 World's Most Ethical Companies, a list of honorees compiled by the Ethisphere Institute: Hilton and Wyndham Hotels & Resorts.  This year, Ethisphere recognized 128 companies across 21 countries and 50 industries for "exemplifying and advancing corporate citizenship, transparency, and the standards of integrity."
The World's Most Ethical Company assessment is based on the Ethisphere Institute's Ethics Quotient (EQ) framework—a quantitative approach to assessing a company's performance in an objective, consistent, and standardized way. Scores are generated in five key categories: ethics and compliance program (35 percent), corporate citizenship and responsibility (20 percent), culture of ethics (20 percent), governance (15 percent), and leadership and reputation (10 percent).
"Today employees, consumers, and stakeholders value companies that show both a commitment to business integrity and also have the organizational humility to never stop seeking improvement. The World's Most Ethical Companies honorees understand that this approach has a profound impact on communities and is the foundation for broader success and profitability," said Ethisphere CEO Timothy Erblich. "We congratulate all honorees for making our world a better place by blending profit and purpose in a meaningful way."
This is the second consecutive year Hilton has been named to Ethisphere's World's Most Ethical Companies list. The company reported that in a 2018 survey of 72,000 Hilton guests, 62 percent said they would switch to a more expensive brand if a company was in the news for unethical business practices, indicating that strong ethical behavior is more important than ever for team members, guests, owners, and communities.
"Since Hilton was founded 100 years ago, prioritizing sound ethical business decisions has allowed us to have a positive impact on billions of lives and thousands of communities across the globe," Kristin Campbell, executive vice president and general counsel at Hilton, said. "Our team navigates some of the world's most challenging ethics questions, from data privacy and protection to safeguarding our supply chain and communities. It's an honor to be recognized for our integrity and values, at a time when the business environment in which we operate faces more disruption than ever."
Geoff Ballotti, president and CEO of, Wyndham Hotels & Resorts, commented, "In our first year as a new public company, [this] recognition as one of the World's Most Ethical Companies is a continued reaffirmation of the inclusive, values-driven culture instilled in our team members by our former parent, Wyndham Worldwide. Strong ethics are the foundation of our corporate culture, with integrity being one of our Company's core values."
Wyndham defined some of its ethical initiatives as creating a diverse and inclusive place to work and do business through its values-driven culture of ethics and integrity; developing new training programs and awareness initiatives to provide tailored guidance for corporate and hotel property-based team members on acceptable business conduct standards and how to weave compliant and ethical decision making into everyday business; and working to protect human rights by providing hotel owners and franchisees training and awareness tools to identify human trafficking in partnership with the Polaris Project and ECPAT-USA.
The Ethisphere Institute works to define and advance the standards of ethical business practices that fuel corporate character, marketplace trust, and business success. Ethisphere measures and defines core ethics standards using data-driven insights that help companies enhance corporate character and measure and improve culture. In addition to honoring achievement through its World's Most Ethical Companies recognition program, Ethisphere provides a community of industry experts with the Business Ethics Leadership Alliance (BELA).
---
Keep up with the industry.