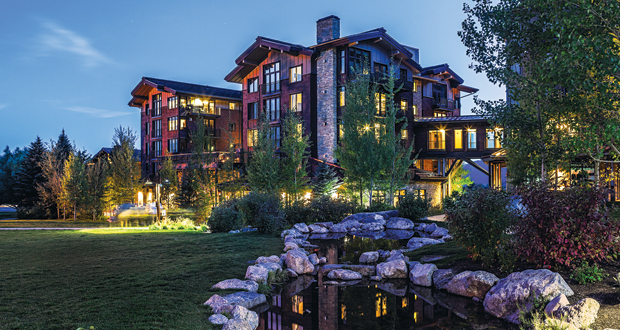 Delivering on guest satisfaction is key to every hotel's success, and an important element in that satisfaction is ensuring that the hotel's staff is well taken care of. After all, an employee's happiness and overall enthusiasm for her or his work is a reflection on the hotel. All hotels are, of course, concerned with employee satisfaction, and many hospitality companies have started to think outside the box regarding the perks and amenities they provide their staff.
For Noble House Hotels & Resorts, a hotel ownership and management company based in Kirkland, Wash., one of these perks is providing reasonably priced housing for year-round and seasonal employees at certain hotels. Jamie Colee, president of development at Noble House, and Tyler Barker, the general manager of Teton Mountain Lodge & Spa and Hotel Terra Jackson Hole, spoke with LODGING about their employee housing project, why they made this investment, 
and what they hope will be the impact 
on employees.
Noble House Hotels & Resorts, which manages Teton Mountain Lodge & Spa and Hotel Terra Jackson Hole, is currently building employee housing in the form of Westgroup Village in Victor, Idaho, which is "approximately 25 minutes" away from Teton, according to Barker. "Roughly 35 percent of our full-time, year-round staff already live in Victor, Idaho," he says. "So it's already an established employee community." Westgroup Village will have 15 units, with studio, one-bedroom, and two-bedroom options. This housing will be within walking distance of a bus stop to Jackson Hole and will provide parking spaces.
According to Colee, Noble House's mission is to ensure its employees are able to enjoy the area and be happy with their living situation. "Our goal is to create a comfortable and stylish, yet affordable, living environment for our Jackson Hole employees so that they can enjoy the mountain life that initially attracted them to the area," says Colee.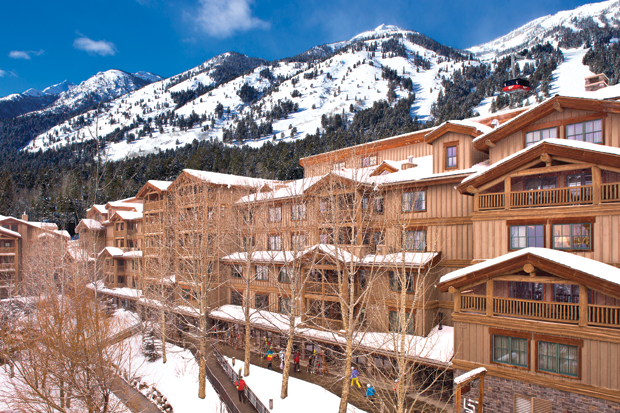 Noble House is working with the Bank of Jackson Hole to finance Westgroup Village. "From a traditional investment standpoint, we are expecting an unleveraged ROI in the 10 percent range," explains Colee. "But when you figure the increased bottom line at our hotels is due to the savings from reduced turnover and keeping high-quality, happy employees, the ROI is immeasurable."
While the Teton Mountain Lodge & Spa and Hotel Terra Jackson Hole resort are in Jackson Hole, Noble House decided to build Westgroup Village in Victor. "This is because the cost of living in Jackson Hole is increasingly out of reach for many of our employees. They came to Jackson because they love the area, but are finding it harder and harder to live there," says Colee.
"Housing in Jackson Hole and Teton Village is absolutely the biggest barrier to entry to establishing a good workforce," Barker adds. "It's also the highest stress point of any of our employees, especially if they're renting. This makes Westgroup Village a more stabilizing housing solution for our employees moving forward."
As for how employees are affected by this new housing, Tyler and Colee are hopeful that employees will now have less stress about finding housing for themselves and their families, and that the solution will attract highly skilled individuals with a passion for hospitality.