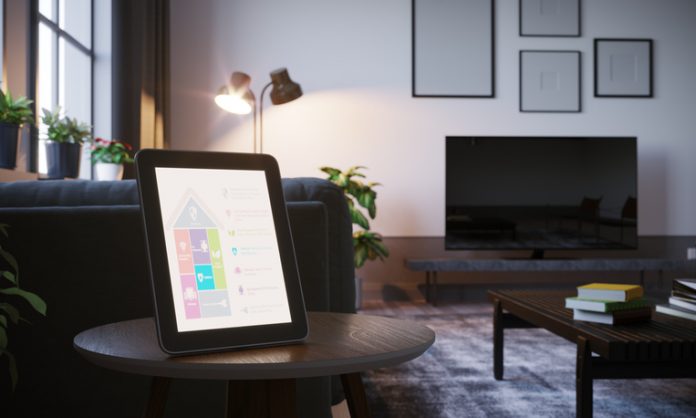 Consumers are welcoming the internet of things (IoT) into their homes, connecting everything from phones, TVs, and security systems to thermostats, lighting, refrigerators, and coffee makers. Now that their homes are "smart," people expect the same level of intelligence in their hotel rooms, making the IoT the next big opportunity for the hospitality industry.
To keep pace with rising consumer expectations, a growing number of hotels are deploying IoT solutions, which do far more than simply collect data. They use sensors, devices, networks, analytics, artificial intelligence (AI), augmented reality (AR), and other technologies to enrich customer experience and engagement, grow business revenue, and improve energy efficiency, cost savings, and information security.
For example, some hotels use virtual reality so that consumers can view rooms before they book. Resorts are using apps to create interactive experiences that allow guests to superimpose themselves into a scavenger hunt so they can better explore the property. In some hotel lobbies, systems are being enhanced with facial recognition and biometrics, so staff members can personalize interactions by thanking repeat customers and welcoming newcomers to the facility.
These types of personalized human exchanges are the core of the hospitality industry. Here are four reasons why it makes sense for hotels to consider IoT solutions.
1
Improve Customer Experience
Consumers are living an increasingly digital way of life, and many want the hotels they frequent to use similarly advanced technologies. A growing number of hotels enable guests to manage much of their stay on their smartphones. Guests often use their phones to check in and out, and they use mobile apps to do everything from choose a specific room on a floor to watch their room service order as it moves through the hotel.
Some IoT advances enable guests to use their devices or room TVs to control a variety of features, including controlling their room's HVAC and lights. These solutions can also alert a hotel's cleaning staff once a guest has checked out, speeding up the process of getting the room ready for the next visitors.
2
Eliminate Pain Points With Asset Tracking
IoT solutions can help hotels manage assets and inventory in real time. In addition to saving money, hoteliers can use IoT to resolve some long-standing frustrations for both guests and staff.
Connected asset trackers placed on indoor and outdoor equipment speeds up the process of finding needed machinery and devices, shortening or eliminating wait times for key items such as luggage carts. These trackers can also alert hotel staff to room service trays that have been left in a hallway.
3
Save Time and Money With Energy-Efficient Features
When it comes to efficiency, the IoT is a game changer. Connected services like water-leak detection, air-quality monitoring, and predictive maintenance of equipment can identify and fix problems before they affect a guest's stay. Smart lighting and occupancy sensors can automatically turn off lights and TVs when people leave their hotel rooms. These sensors also have the ability to regulate energy consumption and support sustainability initiatives, while providing data and insights that can help hotels operate more cost-effectively.
4
Roll Out the Red Carpet for VIPs With Digital Solutions
VIPs don't want to wait in long lines when attending conferences, weddings, and other large events at hotels. IoT solutions can change that. Biometric tokens that support facial recognition, queue management algorithms, and predictive analytics can streamline registration and badge verification processes, while still safeguarding personal information.
Last March, a large global conference was able to eliminate bag scanning and usher 100,000 attendees into an event quickly and easily, thanks to technology that scanned people's faces and matched them with their credentials. IoT advances like this can also help detect suspicious behavior and people who are trespassing. What's more, staff can use location buttons that enable them to request immediate assistance when needed.
Hotels that embrace the IoT can use this technology to boost customer engagement and build brand loyalty, operate more cost-effectively, make employees more productive and secure, and drive business growth. Ultimately, the IoT can help the hotel industry fulfill its mission of offering guests a place that really feels like home.