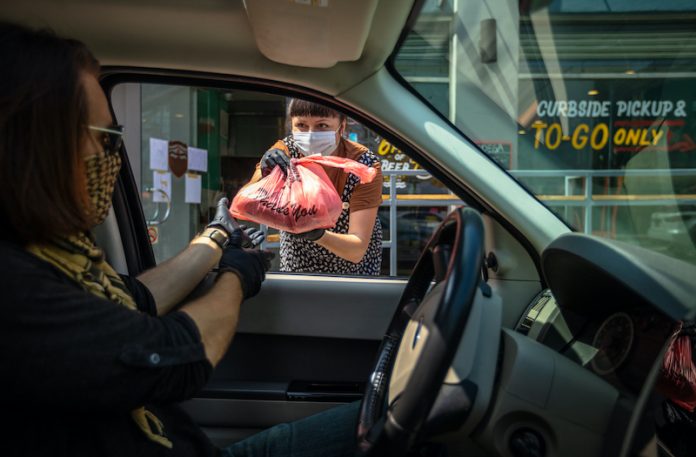 MIAMI — Michael Cheng, dean of Florida International University's Chaplin School of Hospitality & Tourism Management, recently presented five dining-out trends affecting restaurants, bars, and diners that are emerging in a post-pandemic world.
"The abruptness of COVID-19 has caused many of us in the food and beverage industry to stop in our tracks and pause for a minute," said Cheng. "At first, we thought it was a temporary pause on life as we know it, on the way we socialize outside our home with friends and family over drinks and dinner. We thought that something as simple as after-work drinks or weekend get-togethers would be put on pause for a couple weeks. But as the layoffs and furloughs started mounting in the hospitality industry, we began to realize this didn't resemble anything normal."
Cheng added that while people adapted to the new reality, restaurants and bars had to quickly determine their next move. "Some were hesitant and closed initially, while others started expanding their services to include deliveries, take-outs, mini-groceries, and meal kits. As the weeks became months, it was evident that new health and safety protocols were going to be implemented when the economy reopened, and there was a new need to address and allay consumers' fears over dining out."
Below are five dining-out trends that Cheng expects to see in a post-pandemic society.
1
Transparency and Communication
The first dining-out trend is consumers' hyper-awareness of safety and sanitation. Hospitality businesses will need to actively demonstrate adaptation to new safety and sanitation protocols and simultaneously communicate this to customers at all times. It will be crucial to ensure that staff teams feel safe returning to work and customers feel safe frequenting a dining establishment. Cleaning should be highly visible at all times, and protocols should be clearly posted on a business' website and onsite for all to see. "Invite social media influencers to do a vlog of your new safety and sanitation protocols in your restaurant," suggested Cheng. "Better yet, invite your local municipal officials to tour your establishment unannounced."
2
Innovation and Creativity
Many restaurants and bars have introduced service extensions such as delivery and take-out options as well as pop-up grocery stores during this time, and there is no reason for that to stop once businesses reopen. Of note are the restaurateurs who have paid it forward by providing meals to essentials workers during this time. Other creative endeavors that have surfaced during the pandemic are the rise in subscription services, such as Seattle's Pike Place Market, where customers can order an Iconic Market Box that includes a variety of items from the vendors for pick-up or delivery. In spite of—or perhaps because of—the pandemic, innovation has soared.
3
Contactless Technology and Virtual Presence
Contactless ordering, payment, and pick up is another dining-out trend that Cheng expects to continue on in the foreseeable future as consumers continue to practice social distancing. In the meantime, the need to have contactless-everything has intensified business' virtual presence. From virtual happy hours to meetings, many restaurants and bars have resorted to establishing virtual tip jars to help garner some relief for their employees during this time. The New York City Wine & Food Festival (NYCWFF) launched "At Home" virtual cooking with NYCWFF chefs, the proceeds of which benefited the NYCWFF Restaurant Employee Relief Fund, and numerous cities have also launched virtual restaurant weeks to boost delivery and takeout and support local businesses. The use of advanced analytics and IoT technology will also lead to more data on consumer purchasing and dining habits, allowing restaurants to tailor marketing strategies and offerings. Robotics and labor automation will become more common in restaurants as the need for contactless experiences and social distancing continues.
4
A Collaborative Community
The restaurant and bar community is tight-knit. During these uncertain times, many restaurant and bar owners have been sharing their playbook with each other. From launching relief funds within days of closure—such as the SOBEWFF & FIU Chaplin School Hospitality Industry Relief Fund—to sharing best practices for packaging and deliveries, the industry has banded together to help each other out. Some have even recommended their own laid-off or furloughed employees to others who needed help setting up their technology to take online orders or increase their social media presence. Others have collaborated on special events, such as the Cinco de Mayo collaboration between Temple Street Eatery of Fort Lauderdale, Fla., and Taquiza Tacos of Miami Beach. As more cities reopen, hospitality businesses have worked together to draft reopening guidelines and provide feedback to local authorities. This collaborative bond will continue on in various neighborhood restaurant and bar communities.
The dining-out landscape may be vastly different from now on. For instance, sharing menus and communal tables may disappear. Some have questioned the longevity of the buffet, but with proper safeguards and elimination of self-service options while maintaining ample choices, the buffet may be modified to survive in the future. Dining out will continue to be an experience that people want, but that experience will vary by demographic. The physical layout of the restaurant will likely be redesigned to emphasize more social distancing, and outdoor dining with fresh air could become the norm, along with takeout and delivery. Restaurants may require a smaller footprint as a result, and eating areas could become shared spaces, like a food hall.
"While these are signs that we see today, the next 12 months will give us better clarity of the way forward," said Cheng. "Whether or not we can secure herd immunity or provide a vaccine for everyone will determine if we can return to dining and drinking the way we've been accustomed to. We may not, however, want to give up some of these new learned behaviors."
---
Subscribe to Lodging Daily News for updates.