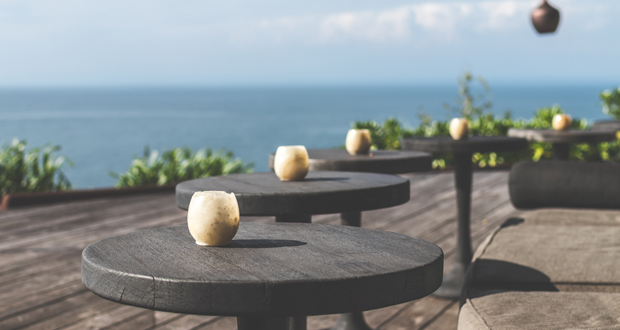 Summer travelers like spending time outside, and hotels in temperate climates have broken out the outdoor furniture to accommodate them. LODGING checked in with Ann Marie Vering, a Los Angeles-based designer, to talk about major trends in outdoor furnishings.
1. Resin is out, rope is in. 
"Right now, the most exciting material in outdoor furniture is rope. Customers are starting to embrace this material, as they are tired of the resin look," Vering says, adding that her designs that are currently available in resin weave will be available in rope by the end of the year. "It's a more high-end, luxurious look, and this is what hospitality customers are asking for."
2. Go for grey.
"There are hundreds of shades of grey to choose from—charcoal to graphite to dove. Depending on your palette, you can choose a grey with warm or cool undertones. Plus, grey is timeless," she describes.
3. Clients love curves.
"For years, the market was dominated by square furniture, but clients are now asking for curves," Vering says. "Even just the simple curve of an arm gives a more elegant feel, and customers have gravitated more to this."
Vering says that with the proper maintenance and care, outdoor furnishings should last about 15 years for hoteliers. As such, they should pick pieces that speak to them. "There is truth in the saying that the devil is in the details. Look for pieces that have subtle, unique detailing. It makes the piece more special, and your guests will notice," she notes.