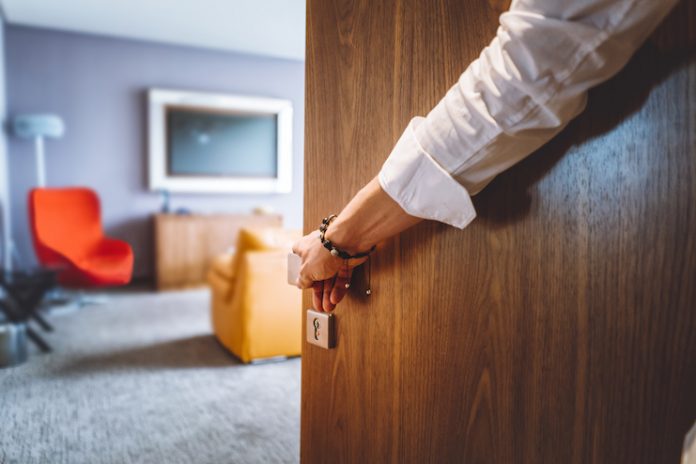 EL SEGUNDO, California, and PLANO—DIRECTV HOSPITALITY and Aimbridge Hospitality announced a new relationship where the two companies will work together to improve the in-room guest experience, effective immediately.
The collaboration represents the first agreement between DIRECTV and a major hotel management company, as well as an effort to enhance how U.S. travelers consume content in their hotel rooms. Aimbridge currently has more than 170,000 rooms under management in the United States, representing a variety of lodging brands and independent hotels.
With the expansion of their relationship, Aimbridge will be able to extend DIRECTV benefits to its owners including access to DIRECTV HOSPITALITY's Advanced Entertainment Platform.
Additionally, DIRECTV HOSPITALITY has the opportunity to show some of its sports programming, including, ESPN+ FOR BUSINESS and MLS Season Pass within hotel lounges, bars, and restaurants at Aimbridge-managed properties that choose DIRECTV service.
"Aimbridge Hospitality is pleased to partner with DIRECTV HOSPITALITY in enhancing the guestroom experience at our U.S.-managed hotels," said Keryn McNamara, Aimbridge Hospitality's senior vice president, hotel technology. "With this new partnership, our hotel owners receive additional value-added benefits as we deepen our guest innovation at scale."
This latest announcement comes less than a year after DIRECTV formed alliances with Marriott and Hyatt for the U.S. market at the Hospitality Industry Technology Exposition & Conference (HITEC) last June.
"DIRECTV is extremely proud of our partnership with Aimbridge Hospitality and our mutual commitment to taking the in-room guest experience to the next level," said Kim Twiggs, DIRECTV HOSPITALITY. "Combining DIRECTV's robust sports & entertainment programming with Aimbridge's extensive management portfolio is a win for hotel guests nationwide."