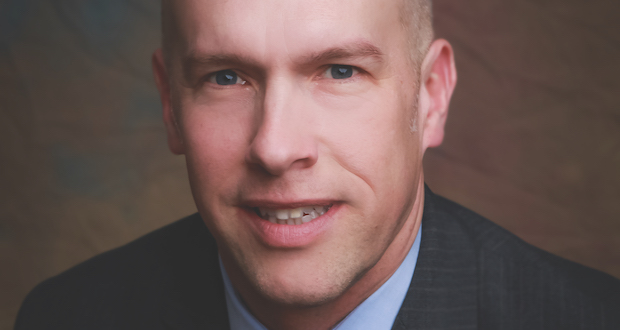 Brian Wogernese has been in the hotel business for almost 30 years—since the early 90s. He was introduced to the industry as a shuttle driver, and later moved to the operations side. It was here that he honed his skills everywhere from the front desk and maintenance to management and food and beverage.
Until 2008, Wogernese was operating in bigger markets, those with populations upwards of 100,000. "We were doing really well, but as our success grew, we wanted to go for smaller towns that were being overlooked, but had a need for quality lodging," he says. They opened the first Cobblestone Hotel in Clintonville, Wisconsin, in 2008. Then they opened more, and caught the first glimpse of the brand's immense growth potential. "We started saying, 'Hey, we might have a franchise opportunity here,'" Wogernese describes.
Today, Wogernese is the president and CEO of Cobblestone Hotels, which just celebrated its 10th anniversary. The company has two brands and 88 hotels in its portfolio, with eight more currently under construction. The company's Cobblestone Hotel & Suites and Inn & Suites brand is for new-build properties, and Boarders Inn & Suites by Cobblestone is for conversions. Wogernese expects that Cobblestone's portfolio will include 100 hotels by year's end. "Sometimes, our team will just look at our business and wonder where the last 10 years went. It's a little surreal that we're now focused on hitting that 100-hotel milestone," he says.
Though Wogernese started Cobblestone just before the 2008-2009 recession, he says that the state of the economy didn't trouble him too much. "The bigger markets were absolutely struggling, but that wasn't happening in the smaller markets. We looked at the country and found cities with a low cost of living and good economies—cities in Nebraska, Wisconsin, Minnesota, and Iowa," Wogernese says. "People would always ask, 'How are you doing?' and I'd tell them, 'I'm still in the game, so that's a lot better than a lot of people.'"
A lot has changed since then. First is the fact that Cobblestone Hotels was created with the intention of building a solely corporate-owned portfolio—with a planned one or two additions per year. When the brand began, they had a team of fewer than five people. Now, Cobblestone encompasses a collective of more than 50 employees, including a team dedicated solely to development. "We have a team of five developers that go on the road to grow the brand. It's really cool, but also slightly intimidating, because we really didn't have experience as a franchisor when we started on this path," Wogernese says. "But, since we have that development perspective, and are still developing our own hotels alongside franchisees, we're able to be a better partner to them. We're in the trenches with them, and are able to be more hands-on when there are issues."
He adds, "Not to pick on franchise people, but they don't always necessarily understand development. They understand the brand and how they can sell it, but they can struggle when it comes to finding investors and going through the development process. Our development background gives our franchisees confidence in our abilities and a leg up when it comes to executing their hotels."
Right now, only 15 of the company's 88 properties are completely corporate-owned, though Cobblestone does have a financial stake in about 50 properties total. With franchisees bringing Cobblestone properties to new markets, Wogernese has turned his attention to larger markets. "We're now looking at cities with populations between 30,000 and 50,000. We have a few hotels open already, and are excited to see the data that comes out of those investments," he says.
Wogernese is also really excited that Cobblestone Hotels is making a business move he's seen executed again and again in the current lodging marketplace—an acquisition. It was recently announced that Cobblestone will be acquiring two brands—Key West Inns, Hotels, & Resorts and Centerstone Inns, Hotels, & Plaza Hotels—from Vimana Franchise Systems. "It's a really exciting time for our company," Wogernese says.