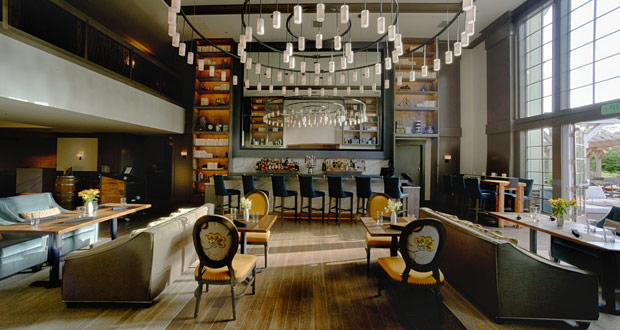 NAPA, Calif.–River Terrace Inn recently launched a partnership with Kitchen Collective, America's first urban cooking club, to allow hotel guests to experience interactive cooking, luxury dining, and Kitchen Collective's private lounge. The luxury Napa Valley hotel's partnership with the Napa-based cooking club is designed to enhance the guest experience of cooking enthusiasts and foodies alike.
Kitchen Collective is a Wine Country venue where members have the unique opportunity to expand their culinary abilities and techniques in a state-of-the-art professional kitchen alongside culinary experts. The cooking club offers several menus, including a three-course menu, four-course menu, and five-course menu for guests. The first of its kind in the country, Kitchen Collective allows members to use the fully-stocked kitchen, receive coaching from a professional chef, host dinner parties, dine, and relax in the private lounge, dining room, and courtyard.
Guests of River Terrace Inn will now receive exclusive access to the Kitchen Collective's private lounge; standard dining; access to interactive cooking experiences and cooking classes; 20 percent off all Kitchen Collective membership initiation fees; 20 percent off private event venue fees; access to members-only ticketed events; and free admission for three additional guests.
"We are so excited to partner with Kitchen Collective to provide this one-of-a-kind epicurean experience for our guests," says Christine McDermott, general manager of River Terrace Inn. "As a premier destination for world-class food and wine, this new offering will enhance our guests' experience in Napa Valley."
Photo: River Terrace Inn