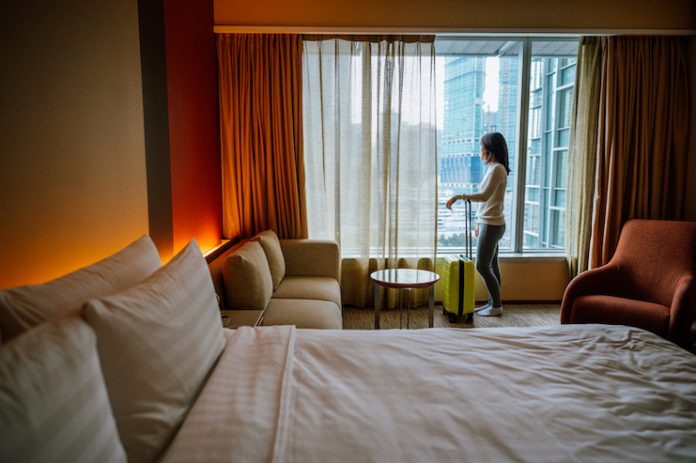 ATLANTA—Hotel Indigo is launching an offering in the United States and the United Kingdom where those who live in the same zip code, or postcode, as a Hotel Indigo can now "borrow" everyday necessities at no cost. The program, Borrowed by Hotel Indigo, which comes on the heels of the brand's marketing campaign, The World's Neighborhood Hotel, will aim to foster connection and build community.
People no longer borrow from neighbors as much as they once used to. A recent survey from Hotel Indigo showed that people interact with their neighbors less than ever before, with 59 percent never having asked to borrow from their neighbor because they're too shy (29 percent), don't want to be an inconvenience (23 percent), or don't have any sort of relationship with their neighbor (25 percent).
Carol Hoeller, vice president global brand management for Hotel Indigo, said, "When our hotels join a neighborhood, we become a part of the fabric of the community. We put it at the heart of everything, and we welcome the neighborhood and its people into our spaces—it's how we create an authentically local experience for our guests. Everyone knows the adage of 'borrowing a cup of sugar' from your neighbor—with this program, we want to embody this idea of being a good neighbor and strengthen social connections with those inside and outside of our hotels."
Starting mid-November, Hotel Indigo will invite people into its properties to borrow what the brand's survey revealed as the most commonly borrowed items—from sugar, olive oil, salt, and pepper, to coffee and tea. And just like with a real neighbor, through Borrowed by Hotel Indigo, guests don't have to return what they borrow. For guests staying at participating properties, each hotel will also offer a locally sourced item from honey and hot sauce to grilling rubs and seafood seasoning.
Participating locations include:
United States
Hotel Indigo Athens Downtown – Univ Area
Hotel Indigo Columbus at Riverfront Place
Hotel Indigo Old Town Alexandria
Hotel Indigo Baltimore Downtown
Hotel Indigo Chattanooga – Downtown
Hotel Indigo Los Angeles Downtown
Hotel Indigo Seattle Everett Waterfront
Hotel Indigo Omaha Downtown
Hotel Indigo Madison Downtown
Hotel Indigo New Orleans – French Quarter
Hotel Indigo Austin Downtown – University
United Kingdom
Hotel Indigo Stratford Upon Avon
Hotel Indigo York
Hotel Indigo Chester
Hotel Indigo Liverpool
Hotel Indigo Edinburgh
Hotel Indigo Bath
Hotel Indigo Durham