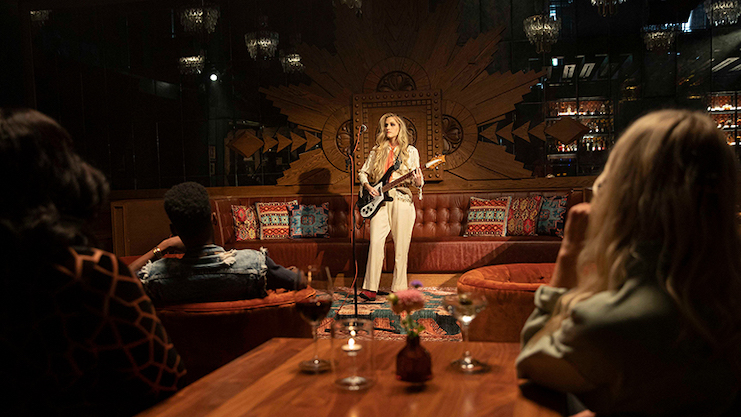 Hotel Indigo, part of IHG's Luxury & Lifestyle portfolio, released a new international marketing campaign, The World's Neighborhood Hotel, which is officially rolling out this month.
In a global survey from Hotel Indigo, the brand found 73 percent of respondents think it is important for the hotel they stay in while traveling to be connected to the local neighborhood because it may inspire trying activities and new things and meeting new people. It also showed the impact travel has on our perspective of the world, with one in two travelers having questioned their life's trajectory after coming home from a trip and 63 percent making major life changes due to their experiences on a trip.
Carol Hoeller, vice president global brand management for Hotel Indigo, said, "The neighborhood is where those who are looking to be inspired stay, which is why Hotel Indigo sits at the heart of neighborhoods across the world. For our guests, Hotel Indigo isn't just a place to stay—it's a reason to travel. It's a destination all on its own, and The World's Neighborhood Hotel embodies that."
Chloe Banicevic, creative director at Anomaly, said: "We wanted this campaign to be a journey of discovery and wonderment. The creative captures the real culture and emotion behind the neighborhoods featured in a soul-stirring way. We wove in iconic sights and sounds as well as people living, connecting, and seeking out incredible things and hidden gems."
While an international media campaign, Hotel Indigo's The World's Neighborhood Hotel will appear online, in television, cinema, digital out-of-home placements, and on brand social channels such as TikTok, Instagram, Facebook, and LinkedIn.
With survey results also uncovering that 55 percent of travelers have changed their plans because of a recommendation from a local, Hotel Indigo will also be creating neighborhood guides through partnerships. Today, there are 145 Hotel Indigo properties open, with another 128 in the pipeline, and the brand is planning to double its portfolio globally over the next three to five years.