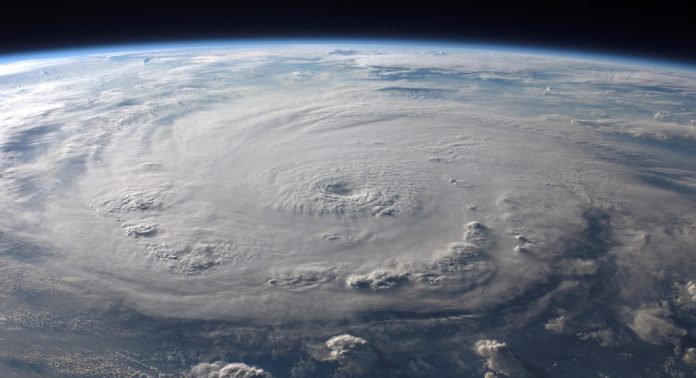 The wind blows, the waters rise, and the lights flicker. How can hospitality providers protect guests? As regions of the country move into the height of the hurricane and severe storm season, the need for lodging managers to prepare for the worst is imperative. Even if a storm isn't hurricane strength when it makes landfall, the damage can still be severe.
As with any emergency situation, planning, preparation, and practice are key components of an organization's emergency response plan. Having a solid plan in place to address guest safety is not only a moral obligation—it can create a "silver lining" that leaves guests with a strong positive impression of the property and brand, resulting in return visits once the storm has passed.
Before and During the Storm
Guest safety planning begins with management commitment and a dedicated team responsible for executing the plan. Consider the following:
Contact guests ahead of arrival
When creating a contingency plan, remember that while severe weather can develop quickly, there is often advance warning of hurricane events. Take that window of opportunity to contact guests with reservations before they arrive, and offer to rebook or credit them for a future visit date. This will not only demonstrate that you care about their safety and comfort, it will also reduce the burden on your staff to care for them during and after a storm event.
Property vulnerabilities
Does the property location make it particularly susceptible to flooding or storm surge? If so, what natural or man-made features or devices are in place to mitigate and ward off water intrusion?
Technological vulnerabilities
It is almost a given that telephone service, both land-line and mobile, will be interrupted. Plan alternative ways to communicate and receive emergency information for both staff and guests.
Power interruption
Work with the local electrical utility to determine any unique vulnerability due to the hotel's location or incoming power supply. Test generators regularly, fill fuel tanks in advance of the event, and protect fuel tanks from rising waters. Even if the generator is unaffected, water in the fuel will prevent it from running.
Designated evacuation location
This is a smart pre-planning function, but, overall, it is the responsibility of the local authorities. Thus, hotel and hospitality providers should make sure that any designated evacuation location is coordinated with local officials beforehand. Remember, the authorities may direct a mandatory evacuation. While that doesn't mean you can't continue to assist your guests, your ability to control the situation will be greatly diminished.
Stock supplies
Stock enough nonperishable food items, first aid supplies, and drinking water for at least three days. Staff should also have enough working flashlights with extra batteries for that time period.
Secure outdoor items
Secure outdoor items such as chairs and tables that might be picked up by wind and strike guests or penetrate the building envelope. This also sends a clear signal to guests that these areas are closed.
Direct guests into secure areas
During the height of the storm, guests may be tempted to stand near windows. Staff should direct them away from windows into more sheltered, secure areas until the storm has passed.
Furthermore, during the storm, guests may be tempted to hold "hurricane parties" at outdoor pool and bar areas. Staff should monitor such activity and evacuate guests into sheltered areas should winds or rain make such activity unsafe. Preplan what areas of the facility will shut down and/or be made off-limits to guests. This is not only for safety, but can conserve generator fuel in the event of an extended outage.
Care for staff and their families
Hotel staff and their families will also need care during a storm event. If team members are worried about their families and homes, they may not provide the level of guest care needed. Offer support, such as emergency supplies and modified work schedules, to help them focus on their tasks and pay dividends from an employee relations standpoint.
After the Storm
Once the storm has passed, continue to monitor emergency communications and follow the instructions issued by local authorities. To keep your guests and employees safe, do the following.
Account for everyone
Account for all guests and employees to ensure there are none missing or that need to be rescued.
Keep guests in safe areas
Keep guests and staff away from flooded areas and any downed power lines. Structures such as outdoor shelters and pergolas may have been damaged and weakened by the storm. Keep guests away from such structures until they can be examined by qualified personnel.
Some guests may be tempted to wander off-property to view the impact of the storm. Remind them of the potential dangers of doing this, and that if they are off your property, you have no ability to provide for their safety.
Consult with experts
In addition to consulting with local authorities, government agencies such as the Federal Emergency Management Agency (FEMA) have multiple resources at a hotel's disposal. The hotel's insurance company may also have materials that can assist. Taking advantage of these resources to prepare for the worst can help give guests the best. Last, hospitality providers should consult with a knowledgeable independent agent or broker to make sure that proper insurance coverages are in place, helping the establishment to financially recover if a hurricane hits.