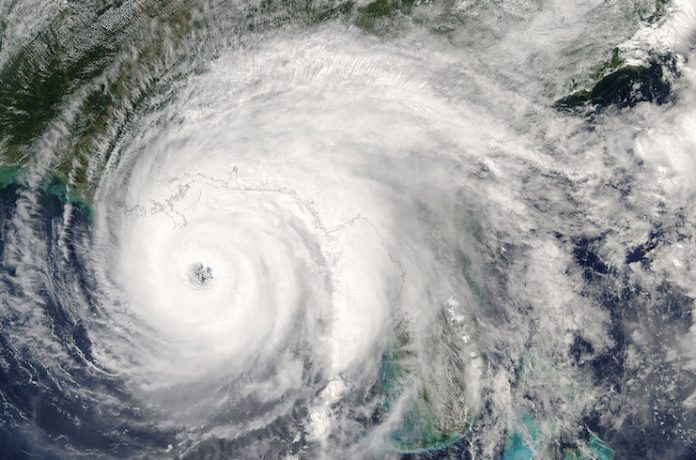 The storm season is already actively taking shape, heightening the urgency surrounding disaster avoidance. May marked the earliest named storm to ever develop in the eastern Pacific Ocean, and communities near the Atlantic Ocean are gearing up for a highly active hurricane season.
Hotel employees need to understand how storm dynamics can impact IT operations as harsh weather periods emerge and guest reservations increase during the busy summer and fall vacation months. To do this, IT teams need to defend against downtime in a more volatile storm season by deploying the right uninterruptible power system (UPS).
For many hotels, digital transformation has accelerated the shift away from conventional IT setups. The transition from a traditional centralized IT hub—a distributed network of IT closets—to an IT design that has intermediate distribution frames (IDF) positioned across different building locations drives more innovative services for guests. Exacerbated by dynamics surrounding the pandemic, hotels often do not have IT staff working full-time in these locations to respond in the event of an emergency.
A UPS serves as the bridge to generator power in the event of an outage and having one in place can help ensure hotels have reliable power and can keep critical IT functions running. There are multiple steps that IT teams can take when deploying new UPSs and integrating with other power management components to deliver business continuity.
1
Pay close attention to sizing and cost considerations.
Many traditional UPS factors apply when hotel IT staff are looking for new UPSs to deploy a distributed IT network. Sizing considerations—like form factor, runtime, capacity, inputs, and voltage requirements—must be factored in when replacing or deploying new UPS devices. Putting the right backup system in each location can prevent potential vulnerabilities down the road.
Hotels may want to consider a newer lithium-ion UPS, which can perform the same function as traditional VRLA battery-powered systems while offering total cost of ownership when maintenance and replacement costs are measured for the lifespan of the product. Lithium-ion batteries have an eight-to-10-year lifecycle compared to traditional VRLA batters that typically need to be replaced every three to five years. Depending on chemistry and construction, lithium-ion batteries are also about 40 percent lighter than traditional UPS batteries.
2
Integrate monitoring software with virtualization systems.
In many hotel IT environments, staff are tasked with overseeing multiple buildings and facilities. By having UPSs integrated with power monitoring software, technicians will have the ability to remotely monitor and manage backup power devices across the entire network—including both UPSs and network-enabled rack PDUs—from a dashboard view.
Some hotel IT staff also use virtualization infrastructure, which should be integrated with power monitoring software to ensure their capabilities are being fully realized. By integrating power management software with common virtualization management platforms, IT staff can extend the availability of their services. Technicians can remotely manage physical and virtual servers and power management devices all from a single console.
Given how chaotic things can get during an emergency situation, it's important to consider the physical security surrounding UPSs and other power management devices. Taking measures to deploy smart security locks on IT racks can help ensure that equipment is safe and that only authorized personnel can gain entry.
In preparing a disaster avoidance strategy, hotels should weigh all issues that could emerge and cause panic, like potential cybersecurity risks. Network management cards with UL 2900-1 and IEC 62443-4-2 certification are available to help protect UPSs against potential threats. The cards have built-in cybersecurity applications, including stronger encryption, a configurable password policy, and usage of CA and PKI signed certificates. When combined with power management software, hotel IT teams can make timely firmware updates to stay ahead of evolving cybersecurity threats.
The stakes are high for hotels facing the upcoming storm season and the potential impact of major weather events. An unforeseen emergency could leave IT teams with a prolonged power outage that brings critical operations and services to a halt. The good news, however, is that it's not too late for hotels to get ahead of the weather. By aligning the right power backup strategies and solutions, IT teams can rest easier knowing they are best prepared for the unexpected.