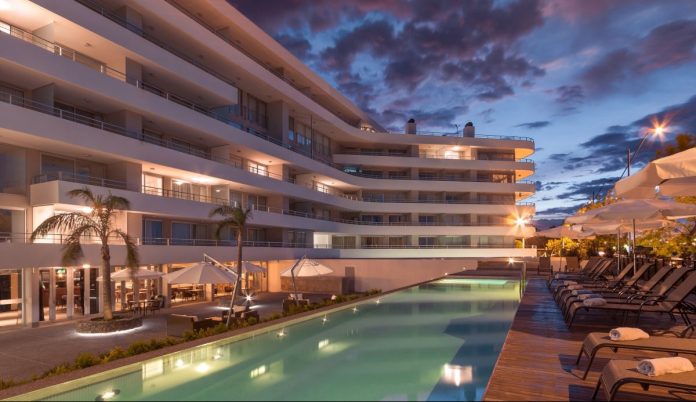 This morning, Wyndham Hotels & Resorts announced the launch of several new features for their Wyndham Rewards loyalty program. Based on the needs of "the everyday traveler," these new features are the result of direct feedback from program members and Wyndham franchisees.
"We have spent a lot of time talking both to our members and owners, mostly about what they like about the program and where there are opportunities for improvement," says Eliot Hamlisch, senior vice president of global loyalty and partnerships at Wyndham Hotels & Resorts. "We did in-depth research from both the quantitative and qualitative perspective, and we're excited to evolve the program and announce a number of new facets while staying true to our core."
The changes and new features will go into effect in April. Here's what Wyndham Rewards members can look forward to:
More (and Faster) Redemption Opportunities
Wyndham Rewards will offer three tiers for free night redemptions (go free) and points + cash redemptions (go fast). Members will also start earning points on the cash portion of points + cash. Free night redemptions will be available at 7,500, 15,000, and 30,000 points. Points + cash redemptions will be available at 1,500, 3,000, and 6,000 points + cash. Redemptions will be per bedroom per night.
According to Hamlisch, one-third of hotels will be moving down to the 7,500 point redemption tier, with only 200 moving up to the 30,000 point redemption tier. This provides flexibility for guests and has gained positive response from owners. Hamlisch says, "What we hear from our franchisees is that we're doing everything we can to engage our member base. Engaged members stay more, spend more, and stay longer. It's with that in mind that many of these changes are being made. At the end of the day, the intent is to drive increased member engagement. If we do that, we then drive incremental value to our owners."
More Hotels
Before this update, there were 25,000 hotels, club resorts, vacation rentals, and more as part of Wyndham Rewards; now more than 30,000 properties will be participating. With the acquisition of La Quinta, more than 900 hotels will be joining the program with redemption available at mostly the 7,500 and 15,000 point options.
"We're also thrilled to welcome millions of new La Quinta Returns members to the Wyndham Rewards program," Hamlisch says. "Legacy Wyndham Rewards hotels will now greatly benefit from those new millions of La Quinta Returns members that will now be able to enjoy the extent of all that Wyndham Rewards has to offer." 
More Earning and Redemption Opportunities 
Wyndham Rewards will also provide more outlets to redeem points with new hosts and partnerships. Members can earn Wyndham Rewards points by ordering food from Door Dash (not just to their hotel rooms, but to their homes as well) at Marathon gas stations, and when booking tours and activities through Viator. A new online shipping portal will also enable members to earn points on purchases through thousands of retailers online.
Gold, Platinum, and Diamond Wyndham Rewards members will earn extra points with the introduction of accelerated earn. Gold members earn 10 percent more, Platinum members earn 15 percent more, and Diamond members earn 20 percent more. This is replacing point bonuses, which were previously given annually for Platinum and Diamond members.
The majority of program changes are anticipated to take effect on April 3, 2019. La Quinta Returns will end at 11:59 p.m. ET on April 2, 2019.
Hamlisch says, "This is an opportunity to evolve our program to better meet the needs of our members and the everyday traveler. From a faster way to free nights to an expanded set of redemption options, we feel like the evolution and new partners that we are introducing engage our members in new and compelling ways."