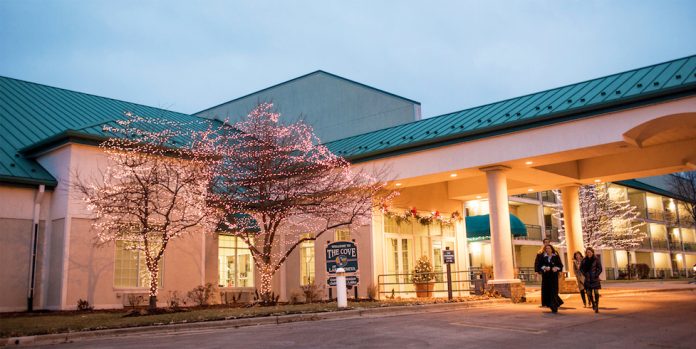 LAKE GENEVA, Wis.—Charlestowne Hotels recently added The Cove of Lake Geneva to its portfolio of managed properties, marking the company's first property in Wisconsin and second in the Great Lakes region. With lakefront views in the heart of Lake Geneva, the 222-room all-suite condominium resort is geared towards families, conferences, and events, with specialty group accommodations for leisure and corporate travelers.
"Across our portfolio, we've seen a significant rise in travel to smaller, yet active, destinations like Lake Geneva, making The Cove a natural addition to our management group," said Michael Tall, president and COO of Charlestowne Hotels. "This area is already a celebrated destination for closer drive markets like Milwaukee, Chicago, and Madison. In partnership with the resort's ownership team, our goal is to broaden awareness for The Cove, and the charming destination of Lake Geneva, among nationwide travelers."
More than half of Lake Geneva visitors arrive from within Wisconsin or a neighboring state. To generate demand from other parts of the country, Charlestowne will initiate marketing and revenue efforts that target new audiences through website and booking engine optimization, geo-targeted paid media campaigns, and engagement-focused social media presence. As with Charlestowne's other hotels and resorts, top priorities include maximizing profitability and elevating the guest experience within both service as well as amenities.