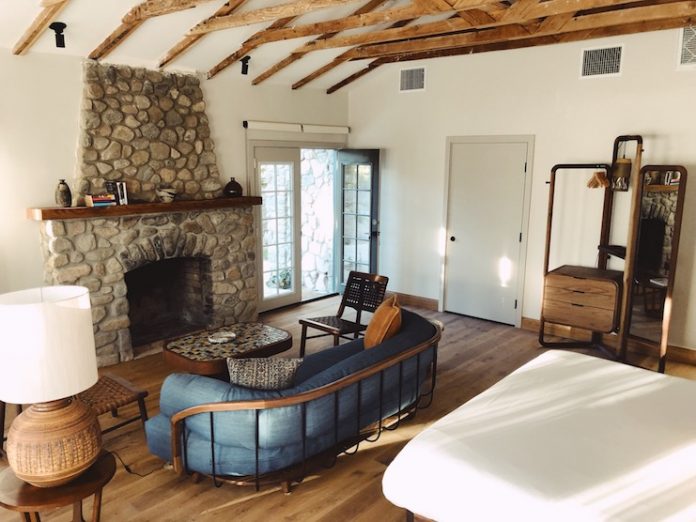 Desert Hot Springs, Calif.—Two Bunch Palms Resort & Spa in Desert Hot Springs, California, recently completed a $2 million renovation. The updates include newly remodeled suites, improvements to the landscape, a new guest arrival experience, and a conversion of the previous reception area into a tea shop and wine bar.
An updated entry sequence and reception area using organic materials, hand-crafted vintage tiles, and a single slab of pequi wood as the welcome desk. The new entrance allows for guests to valet park upon arrival to the grounds, encouraging a more discovery-driven experience. The new sequence will reduce the impact of vehicles and create a greater focus on a more sustainable outdoor experience and a separation to encourage relaxation and escape.
L.A. based firm Studio MAI is the principal designer for the Two Bunch Palms renovation. With this project, it aimed to bring the property's storied history to life in a contemporary way.
"We drew inspiration from the property itself as it was and from the need in the marketplace to have a wellness hotel that is more approachable. Design wise, we were playing on the strengths that Two Bunch has in terms of its quirkiness and authenticity. We're just trying to contemporize those characteristics," Milo Garcia, founder of Studio MAI, said.
In addition to updates to the grounds' exterior, there has been an overhaul of the Capone suites, which now have a private entrance, and an introduction of the Spring suites just steps away from the mineral springs, ranging in square footage between 400-650. In later renovations, an outdoor-centric spa with new modular treatment rooms will be incorporated to the eastern edge of the property with views of Mount San Jacinto.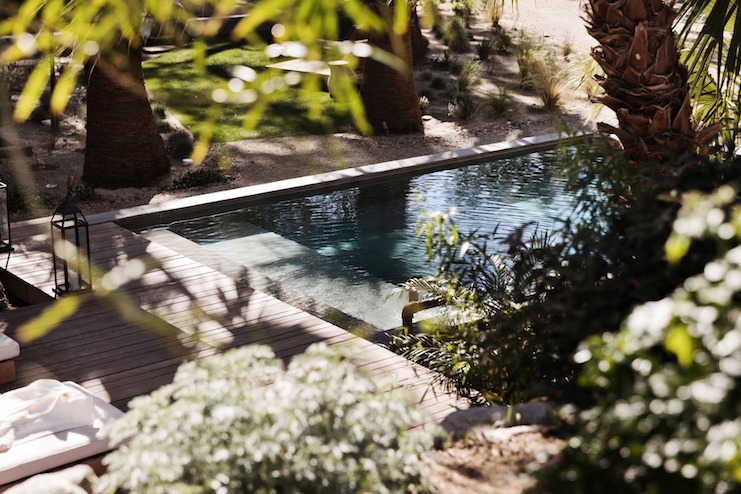 The property's restaurant and bar has undergone a full menu redesign with the help of Phuong Tran of Croft Alley in Los Angeles.
Finally, the property has revamped its wellness program to include a variety of complimentary classes and workshops for guests to explore during their stay. New additions to the rotating schedule include drumming workshops, sound baths, and educational Cannabis 101 discourse. Classes are set to change weekly, ensuring new experiences for returning visitors.