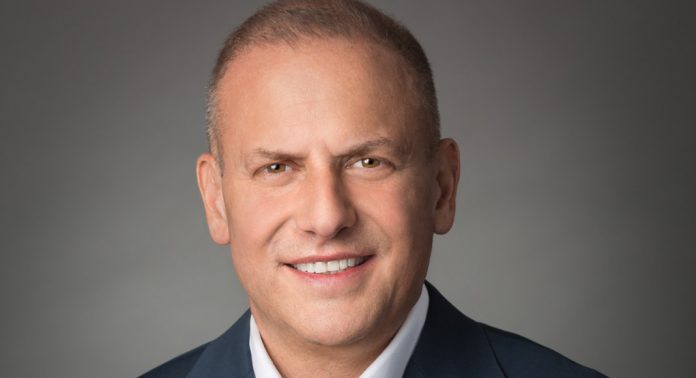 Soft-branded properties are designed to appeal to consumer demand for a more unique lodging experience. With the growth of soft brands, independent luxury hotels are under growing pressure to sign on as such with a major hotel company, which have resources to drive to these properties the revenue they need to stay afloat. Yet many resist rather than make compromises that might detract from their unique character.
Josh Lesnick is the president and CEO of Associated Luxury Hotels, the parent company of Associated Luxury Hotels International (ALHI) and WorldHotels. Lesnick recently discussed with LODGING how WorldHotels enables its membership of luxury-level hotels and resorts around the world to maintain their unique character while benefiting from a portfolio of "soft brand" solutions. That set of offerings will soon include a loyalty program on top of existing services such as global marketing, sales, training, e-commerce, distribution, and technology.
Lesnick says brands play a different role in the upscale and luxury hotel segments than they did 10 to 15 years ago, which he believes is fueling growth in the soft brand space. "There's so much transparency now about hotel quality, customers don't necessarily need a hard brand to understand what type of experience they are going to get. The growing number of customers who want a unique experience now have the ability to find out about these hotels and trust the information they receive."
This, he says, is good news for independent hotel owners who are part of the trend to remain so. "Our owners have this independent spirit, passion to serve and create a unique experience that's really about their building, locale, services—that's what we at WorldHotels embrace and support."
Lesnick says that, historically, Worldhotels has been focused on supporting revenue for its independent hotels. "It was built upon a technical foundation in that it was tied to one of the largest reservation systems. Our focus was then and is now on empowering independents to remain independent by helping them generate the revenue they need to succeed."
Although the objective is the same today, he says, some of the tools are not. "In addition to our wonderful salesforce, we drive business with a number of different marketing initiatives and high-tech services designed not to tell them what to do, but how to take advantage of all these new revenue opportunities."
A Loyalty Program for Independents 
To further support its members, WorldHotels plans to launch a loyalty program this coming winter that will be tailored to guests who value a unique independent spirit as well as the owners seeking to provide it. "Our platform allows our operators to recognize our customers as they move across the portfolio of our collection of hotels; this will help them understand more about them in order to deliver a more customized and unique experience."
He says the company's research indicated that customers wanted a program that would enable them to better serve and recognize guests and drive direct bookings. Although they were independent, they wanted the ability to cross promote and extend their reach.
Unlike programs that require numerous visits to accumulate benefits, Lesnick hints that the new WorldHotel loyalty program aims to please immediately. The three pillars on which it is built include: guest recognition; an arrival experience that reinforces the unique nature of the hotel; and, "something that's valuable and immediately delivered to the customer to bring them back."
Maintaining a Luxury Guest Experience 
To ensure a high-quality guest experience across all member properties, Lesnick says that WorldHotels' collection members must meet specific standards. "We have three different tiers within our collection, but all properties must be truly unique and memorable in their destination, which must be a desirable one." In the "distinctive tier" are three-and-a-half- to four-star properties focused on service; "elite tier" properties are upper-upscale properties recognized for elevated service; and "luxury segment tier" properties are five-star, iconic, celebrated establishments.
"We evaluate hotels for how they would fit into these markets and whether we have the demand to drive business there," he explains. "We look at the quality of the hotel. Is it unique, authentic in its locale? Is it someplace our members want to be and their customer base wants to go, or where we believe we can drive business?"
Lesnick emphasizes that selecting the right properties and supporting them with the right information and service requires the right people. "The thing we're trying to embrace in our company is that it's ok to challenge the prevailing norms and conventions." For this reason, he makes a point of building a culture that supports these qualities filled with people who are goal- oriented independent thinkers.
"I never hire talent based on their current job, but one they could have two jobs down the road. To me, what makes a great organization is setting a vision but also hiring wonderful people and empowering them to make decisions," Lesnick says. "The world around us is changing, and great ideas come from all of us."