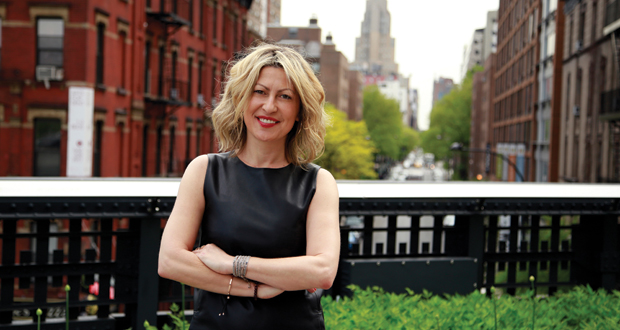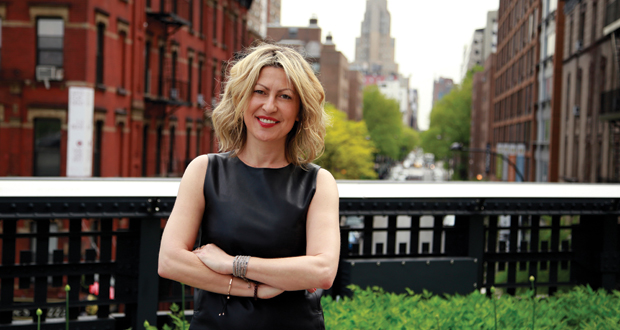 On June 6, Karin Kopano, GM at Manhattan's Hotel 50 Bowery, was named General Manager of the Year at the 25th Annual Frank W. Berkman Tourism Achievement Award Dinner at the JW Marriott Essex House New York. The event, hosted by HSMAINY, honors individuals and organizations that have made significant contributions to the tourism industry in New York City.
Kopano credits her ongoing success in the industry to the relationships that she has built with her business partners, team members, and guests. "The part of my career that I'm most proud of is the work I've done to develop amazing teams on every project I've taken on. I love to develop people and to see them grow in their careers," she says.
Born in Turkey, Kopano grew up in Greece and has traveled all over the world. Her career began after she graduated from Florida International University in Miami. She was recruited by Morgan's Hospitality Group, and then her hospitality career was on a fast track. In just six years' time, Kopano had served as a front desk manager, director of revenue management, and director of rooms. She also assisted in the opening of the Hotel Victor in Miami followed by the Gansevoort Hotel in Miami as its director of rooms. Kopano says that after Hotel Victor, every position she took on involved opening a new property. "That experience definitely accelerated my career. Opening a hotel is one of the best ways to learn about every aspect of operations, and once you get the drive for opening new hotels, it's hard to go back to a normal pace."
That drive led Kopano to open Gansevoort Park Avenue, followed by Barons Cove, a 67-room luxury boutique hotel in the Hamptons. Most Recently, Hotel 50 Bowery, which is the first property from Two Roads Hospitality's Joie de Vivre brand to open in New York City, is the latest property to which Kopano has lent her magic touch.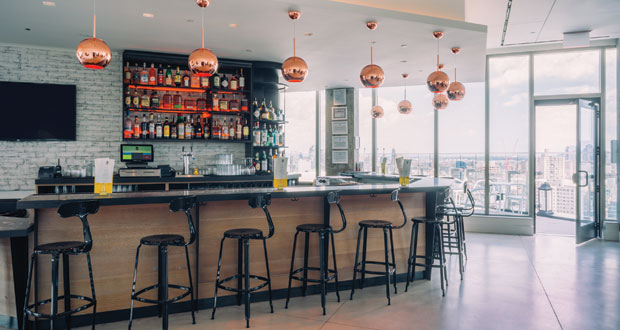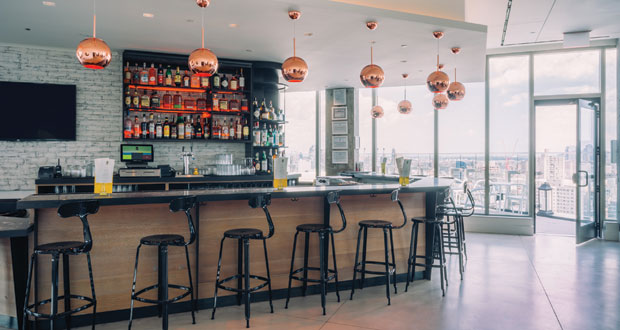 With her wealth of experience, she didn't find opening the property to be especially challenging on a logistical level. Instead, she poured her expertise and enthusiasm into her team. This approach reminded her why she loves opening hotels. "In our business, our teams—from housekeeping to front desk associates—are composed of people from many different cultures and backgrounds. My own multicultural background helps me adapt to my employees' communication styles and interact with them in a positive manner," Kopano says. She adds that her management style is a marriage of the formal rules seen in some areas of Europe and Asia, and the more casual and laid-back attitude encountered in Western Europe and the United States.
And that's just for her team. As far as guest interaction goes, "I'm used to talking in different languages, and I am familiar with the expectations of European travelers," Kopano says. "They expect breakfast in the morning and a late dinner. Coming from Europe, I can anticipate their needs and how to accommodate them. I'm really thankful that I have these insights because we do get a lot of international traffic."
And especially during the summer season, Hotel 50 Bowery attracts a large number of international travelers. Located in Chinatown, the hotel is close to the Lower East Side, SoHo, and Brooklyn—all major tourist attractions. Since opening in May 2017, 
Kopano hasn't made many adjustments to the hotel's operations. She has, however, modified the description of Chinatown in Hotel 50 Bowery's marketing materials to highlight the area's rich culture, food, and sense of community, therefore making it more appealing to international travelers. "In the past year, I've watched this neighborhood become more lively, with unique food and nightlife offerings," she says.
While operational challenges were minimal, Kopano says that when opening Hotel 50 Bowery, she had to be more mindful of its close ties to the community than she ever had to be with past projects. "The owners have a vision regarding how this hotel will give back to the community. It's a labor of love, and it leaves a footprint. Immersing myself in this community has made managing the property so special." Hotel 50 Bowery promotes its community by partnering with local businesses and introducing their brands and services to hotel guests; this is beneficial for businesses and gives guests a sense of place.
While balancing managing a hotel and working with the community, Kopano maintains a very transparent and collaborative management style when making important decisions. She says, "Collaboration is a vital part of professional development processes. I like to see people grow when opportunities present themselves. In our first year after opening, we promoted four people on our team. I believe in strong communication lines; it's clear to my team what my expectations are, yet they also know I'm very approachable."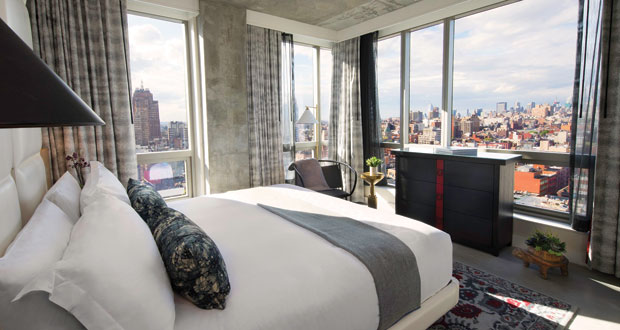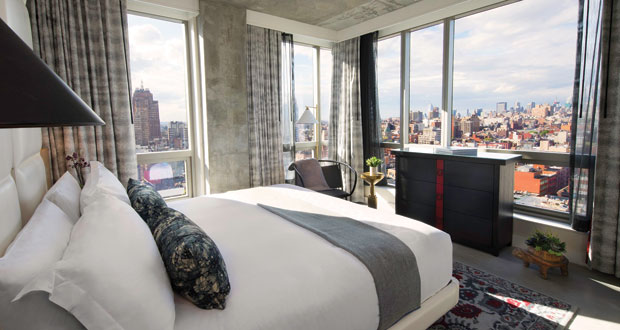 By keeping her team and employees at top-of-mind when making decisions, Kopano gets to see them grow. Her greatest sense of accomplishment comes from watching people she works with now or has worked with in the past excel in their careers. "Hospitality is a very small industry, and you often cross paths with people who you've worked with in the past. It's just great to see their careers taking off," Kopano says.
Kopano hopes to continue opening, designing, branding, and developing guest experiences for various hotels, but her greatest desire for her own future is to start an organization dedicated to cultivating professionals through mentorship programs. Kopano does this already with the Women's Leadership Network at Two Roads Hospitality, where she leads the regionalized leadership program for young managers, female leaders, and workers seeking further professional growth.
She adds, "It's something that I do on a property level as well as with Two Roads, but I want to expand that in the future and involve more people from the industry, female GMs, and executives who wish to give back to the community."
Photos: Hotel 50 Bowery