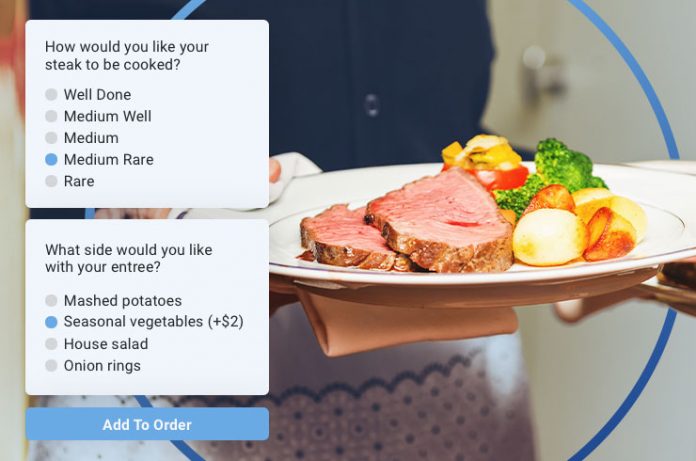 Picture this: you've been traveling all day and finally arrive at your hotel. Too tired to think about going out for dinner, you head straight to your room with plans to order room service. You pick up the in-room phone and dial the number for room service, but no one responds so you're transferred to the front desk. You explain to the front desk agent that you'd like to place an order for room service and are redirected back to the number you originally called, only to be redirected back to the front desk. Now, you're not only tired and hungry, but you're frustrated by the lack of service. You're finally connected with the restaurant and place your order, but you've been inconvenienced by the wait and are feeling less than positive about your experience at the hotel.
Situations like these are way too common in many hotels, but in-room technology, like in-room tablets, can drastically reduce the chance of this happening. Additionally, many hotels have seen an increase in in-room dining revenue following the implementation of in-room tablets.
Below are a few ways in-room tablets can help improve the guest experience and increase in-room dining revenue.
In-room tablets eliminate the need for guests to place calls to various departments, like housekeeping or food and beverage, which significantly reduces the number of calls and call time. Reduced call time allows hotel staff to spend more time and energy on delivering exceptional guest services rather than answering the phone.
2
Built-In Upsell Opportunities
In-room tablets encourage guests to spend more time browsing the menu and reduces the feeling of being rushed that many people experience when placing an order via the phone. Guests are also more likely to splurge on dessert or an additional side when placing an order digitally. Knowing this is true, hotels can set recommendations for items to add-on to their order based on how they interact with the menu. These dynamic recommendations create a built-in upsell opportunity, which can lead to an increase in revenue without impacting the guest experience.
3
Better Business Decisions
Allowing guests to place in-room dining orders through a digital platform gives hotels access to data analytics that will help teams make better business decisions. This data will provide insight into which menu items are performing the best each month. Using this information, hotels can customize menus and structure them around top performing items to drive both the top and bottom line. These insights and reports can also fuel guest marketing campaigns and help hotels choose which menu items to promote on different days of the week.
Allowing guests to use in-room tablets to place dining orders and make service requests reduces the chance of human error and further streamlines the ordering process. Guests can add notes to ensure that their food meets their dietary needs and make additional requests as needed. In-room tablets ensure that the guest's order is recorded appropriately and that the kitchen has all the necessary information to prepare the food correctly.
5
Real-Time Status Updates
As on-demand services and apps become more and more integrated with our daily lives, real-time status updates have become an expected service standard. In-room tablets enable hotels to provide guests with order tracking and real-time status updates, from the moment the order is placed to when it's delivered. This gives guests peace of mind about the status of their order and further reduces the number of calls to front desk agents.
6
Automated Guest Feedback
Following the delivery of an in-room dining order, tablets can be used to automatically send a survey requesting feedback. Automating guest feedback with in-room technology gives hotel teams a better understanding of the service levels across the property and guest satisfaction.
When used correctly, in-room technology can create an exceptional guest experience and lead to an increase in revenue.
---
Want more stories like this?