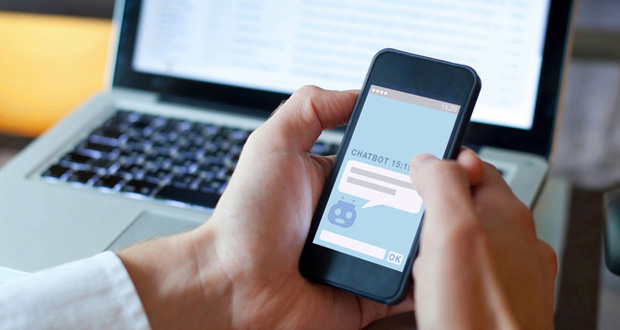 Physical robots remain relatively uncommon in the hotel industry. Nevertheless, some hotels are experimenting with robots who cook, clean, and greet guests.
At the front desk of the Henn-na Hotel in Nagasaki, Japan—described as the world's first fully-robotic hotel—multi-lingual robots greet guests and help them check in or check out and robotic arms help guests store luggage. "Mechanic yet somehow human, those fun moments with the robots will warm your heart," the hotel's website states. At the H Hotel Los Angeles, a part of the Curio Collection by Hilton, a Relay robot by Savioke named Hannah makes room service deliveries to guests.
For hospitality organizations that have not yet committed to adding robot employees, chatbots are now-ubiquitous robotic customer service agents who answer guests questions. With the ability to work 24/7, chatbots complement any hotelier's business model thanks to their on-demand availability. Chatbots today have the ability to answer questions quickly and at the time a potential guest requests the information.
These experiences are the exact issue that has become a focus for hospitality professionals and hotel staff around the world—the loss of human jobs to robots. When it comes to robots, chatbots, and jobs, the potential number of human job losses are easy to find, but often difficult to understand. The travel industry has already lost jobs to automation, but when was the last time guests used a travel agent to book a reservation?
The problem with understanding the future potential impact of robots on the human workforce is that research findings are varied. The estimates for the number of jobs robots are expected to take from humans range from single to double digits and there is little consensus. Carl Benedikt Frey, the University of Oxford economist who predicted in 2013 that 47 percent of U.S. jobs are at risk for automation, explained that the potential shift is not much different from any other time in history when significant, radical new technologies caused upheaval. "Our estimates have often been taken to imply an employment apocalypse," he and University of Oxford colleague Michael Osborne wrote in a paper published in 2013. "Yet that is not what we intended or suggested. All we showed is that the potential scope of automation is vast, just as it was at the eve of the Second Industrial Revolution, before electricity and the internal combustion engine rendered many of the jobs that existed in 1900 redundant."
However, like other industries that have and continue to explore the role of robots, the hospitality industry likely will create new jobs and robots may help increase the productivity of current workers. A 2014 article in The Economist described the potential transformation: "The designers of the latest generation of industrial robots talk about their creations as helping workers rather than replacing them; but there is little doubt that the technology will be able to do a bit of both—probably more than a bit."
It's undeniable that robots in the hospitality industry have and will continue to take some human jobs, but the desire for human-to-human interaction may be what keeps the rise of the machines in check for the time being. Frey wrote in a 2017 report for the United Nations that "jobs that revolve around creativity, complex social interactions, and manipulation of physical objects in uncontrolled environments are likely to remain outside of the domain of digital technology."
Guests want to interact with people who provide great customer service and help them in a variety of ways. To paraphrase Frey, frequent travelers need creative solutions to complex reservation issues, over-booked flights, and rooms that overlook the freeway. Workers empowered to make on-the-fly customer service decisions will have a leg up on robots.
Robots in the hospitality industry today remain more of an Instagram-ready novelty than a full-fledged member of the team even when they're greeting visitors at the front desk, taking a room service order, or dropping off toothpaste at a room. Nevertheless, robots and chatbots will become more and more common over time as acceptance grows, technology advances, and, importantly, when data shows both are cost-effective to build and deploy, and are more efficient than the humans who hold the same jobs.
About the Author
Phil Walsh is the head of North American field marketing at Cognizant, a Fortune 200 company.