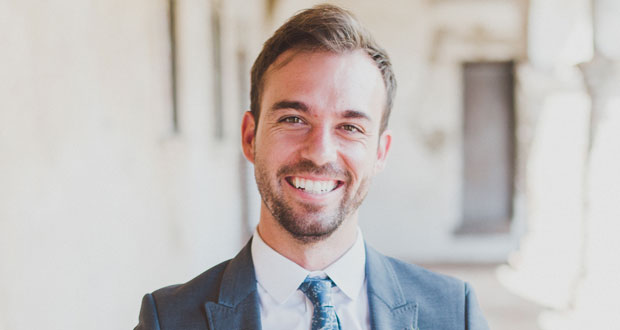 Cameron Lamming has been promoted from chief development officer to chief operating officer and president of RAR Hospitality. Before he joined RAR, Lamming worked at Brixton Capital, where he was responsible for the acquisitions group.
Here are more notable comings and goings that took place this week.
Also at RAR Hospitality, Cindy Wu-Park is now the company's corporate director of finance. And, at a property level, Hallie Leitter is director of sales at The Lafayette Hotel, Swim Club & Bungalows, and Kim Acosta is general manager of the Rio Del Sol Inn.
Crescent Real Estate has promoted Chris Hanrattie to senior vice president, investments. He will be responsible for all of the company's acquisitions and investments. Hanrattie first joined Cresent in 2004 and has led the acquisition of more than 1,675 keys and $500 million of investments.
The Fontainebleau Miami Beach will have Farzanah Johnson lead budget, monthly booking, and hotel revenue goals as director of national accounts. Johnson's responsibilities also include acquiring new accounts and managing existing accounts to surpass sales goals.
Candice Cancino will supervise the Carmel Mission Inn in Carmel, Calif., as general manager. Cancino began her hospitality career in Switzerland before moving to the United States and spending 13 years with The Ritz-Carlton Company. Most recently, Cancino served as general manager of the King George Hotel in San Francisco.
Château Élan Winery & Resort in Braselton, Ga., welcomes Ed Walls to run sales, marketing, food and beverage, operations, and guest satisfaction as general manager. Walls has nearly 40 years of hospitality experience, having previously served in the same position for the Diplomat in Hollywood, Fla.
Levi Seidensticker will be responsible for hotel administration and marketing efforts as general manager of the Embassy Suites by Hilton Kansas City Plaza. Seidensticker began his career at the Hilton Austin and moved throughout the company to hotels in both San Diego and Kansas City.
As hotel manager of the Kimpton Marlowe hotel in Boston, Mass., Jamie Mantegazza will manage the front office, housekeeping, valet, and guest service. Mantegazza will also manage guest and employee satisfaction, as well as operational strategies.
Kevin Thorstenson will direct marketing, sales, and hotel operations for the Hilton Norfolk THE MAIN in Norfolk, Va., as managing director. Prior to his new position, Thorstenson served as general manager of The St. Anthony Hotel and vice president of operations for the Thunder Valley Casino Resort in Lincoln, Calif.
Sandy Lawler will source for and manage food and beverage outlets at the Lord Baltimore Hotel as director of food and beverage operations and development. Before the Lord Baltimore, Lawler was a manager at the Baltimore Office of Promotion and the Arts.
The Holiday Inn Charlotte Center City welcomes Adrienne Schermer as regional director of business travel sales. Schermer spent 12 years in hotel sales with Marriott International and Starwood Hotels & Resorts. She also has been involved with the Children's Miracle Network and Dress for Success.
Jackie Johnson Jr. will serve as director of facilities for the Turtle Bay Resort in Oahu, Hawaii, a Benchmark Resorts & Hotels property. Johnson previously served as chief engineer for General Growth Properties of Honolulu, where he directed the engineering staff and maintenance crews. Benchmark has also named Tyler Wilson director of finance for Stonewall Resort in Roanoke, W.V.
The Fairmont San Francisco has named Sion Edwards director of sales and marketing and Darren Matsumoto as director of conference services. Edwards is returning to the hotel, having worked there as the sales director in 2013. Matsumoto previously served as director of conference services and catering at the Fairmont Orchid in Hawaii.
Delia Romano will generate food and beverage revenue and oversee menus and kitchen operations as executive sous chef for the Outrigger Reef Waikiki Beach Resort. Additionally, Jason Kayatani will manage guest service experiences as general manager of The Reef Bar & Market Grill at the same property.
Submit a new hire or promotion to LODGING's weekly 'On the Move' roundup here.
Top photo: Cameron Lamming