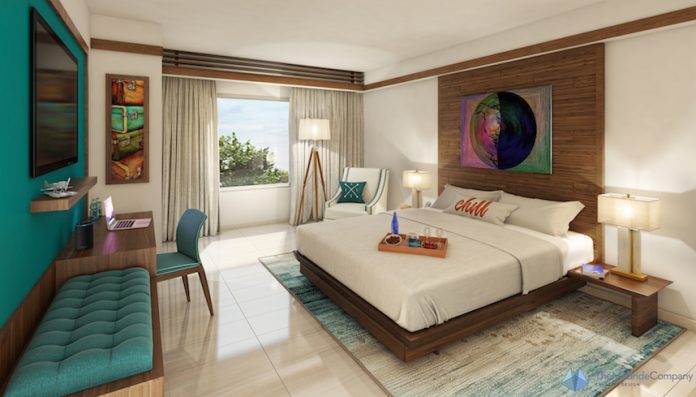 ORLANDO—Margaritaville Holdings announced today that it has broken ground on its first COMPASS by Margaritaville Hotels & Resorts property and shared details on the next two to open. The company launched the select-service boutique hotel brand last June. Its first property will open in Anna Maria Sound, Bradenton, Florida, early next year. The brand's two newest signings will bring COMPASS to the waterfront town of Beaufort, North Carolina, and the southern hub of Louisville, Kentucky.
"We're charting new coordinates with the groundbreaking of our first COMPASS and look forward to welcoming travelers to some incredible destinations," said Rick Cunningham, Margaritaville's senior vice president of hotel development. "This new brand is a wonderful enhancement to our already diverse hospitality portfolio, offering a new way for people to immerse themselves in the Margaritaville lifestyle."
Situated within a 220-acre private island community on Anna Maria Sound in Bradenton, Florida, the first COMPASS hotel held a groundbreaking ceremony on Friday, March 15, with representatives from Margaritaville Holdings, Floridays Development Company, and the local tourism industry.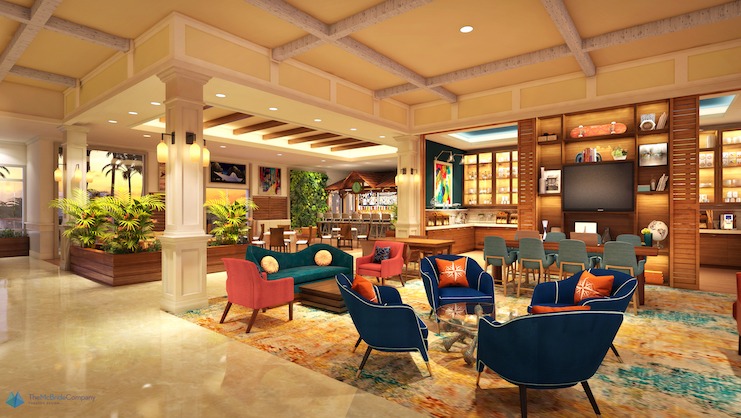 Slated to open in early 2020, the 123-room hotel will be adjacent to One Particular Harbour on the community's recently opened deep-water marina and feature a six-story building and resort pool with room to expand in the future. All rooms will offer a modern, nature-inspired design and premium amenities, including Margaritaville's signature bedding, a bathroom with rainfall showers, and smart TVs. The property will also offer an American breakfast buffet, light snacks and drinks at a welcome cabana, a daily signature cocktail happy hour, and access to laptops, printing services, and high-speed WiFi. In addition, an outdoor pool area will be located between the hotel and a free-standing Floridays Restaurant & Grill, which will have poolside bar service.
Margaritaville Holdings has signed its next two COMPASS properties, both beginning construction later this year. Slated to open in Q4 2020, the next COMPASS to open is a 110-room hotel located on a marina in downtown historic Beaufort, North Carolina. The hotel will have an outdoor deck, 5 o'Clock Somewhere Bar & Grill, and other Margaritaville-inspired amenities and services. The location is being developed in partnership with Joseph Thomas, John Van Coutren, and Bruce Sauter.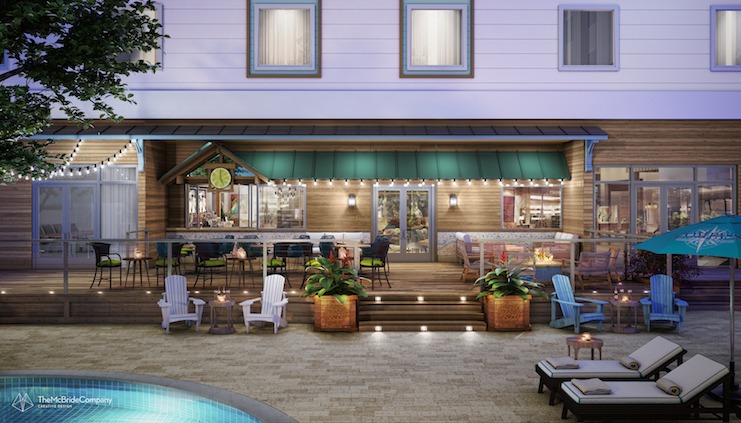 Also in the pipeline is a COMPASS hotel in Louisville, Kentucky, under development in partnership with Bachelor Fourth St., LLC. Located near 4th Street Live!, a dining and entertainment destination, the 150-room hotel is also two blocks from the Kentucky International Convention Center. Slated to open in Q3 2021, the hotel will include a 5 o'Clock Somewhere Bar and Margaritaville Restaurant.