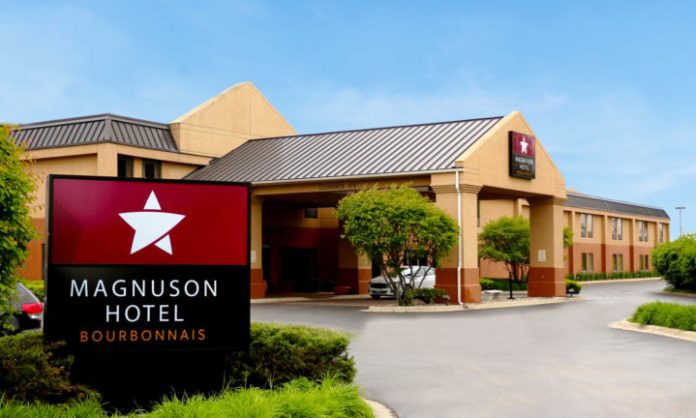 London/Spokane, Wash.—Magnuson Hotels today reported a chainwide occupancy increase of 8 percentage points across its branded and soft-brand portfolios for the last six months of 2018; an increase outperforming the United States' 0.4 percent occupancy growth rate by more than 20 times.
The company attributes its occupancy growth, in part, to the May 2018 launch of Magnuson Direct—a direct distribution and hotel management platform. The new Magnuson Direct platform simplifies revenue generation and operations for its member hotels. The cloud-based platform compresses the traditional distribution supply chain by connecting member hotels directly to all global hotel booking channels and combining hotel PMS and channel manager with automated room pricing tools.
The system provides direct connections to Expedia, Booking.com, Hotwire, Agoda, and Priceline as well as an exclusive connection to China's Ctrip with 300 million members. Magnuson reported that this improves its existing global alliance with China's Jin Jiang Hotels and its 120 million rewards members. The Magnuson Direct platform also connects to 650,000 travel agents via GDS services Travelport, Sabre, Amadeus, Worldspan, and Apollo.
"In only the first six months of operation, all of our initial goals for growth, profit, and scalability have been surpassed," Thomas Magnuson, Magnuson Hotels' CEO, said. "With our new platform, we have been able to connect 100 percent of the hotel inventory to 100 percent of the global hotel market, with automated pricing and revenue management running 24/7 for our affiliate hotels."
For hotels in highly competitive markets, the system offers yield management pricing. This means that as occupancy rises, room rates automatically increase across all online channels. When the hotel is nearly full, the system will shut off commissionable channels, so that the last, high-demand rooms are sold to the hotel without commission. In addition to providing the new system at no additional cost to its affiliates, Magnuson said that the company cut fees and eliminated transaction or GDS channel charges.
"Because Magnuson's new system has lower costs with higher volumes, Magnuson Worldwide can now offer reduced fees for hotel owners," Magnuson added.