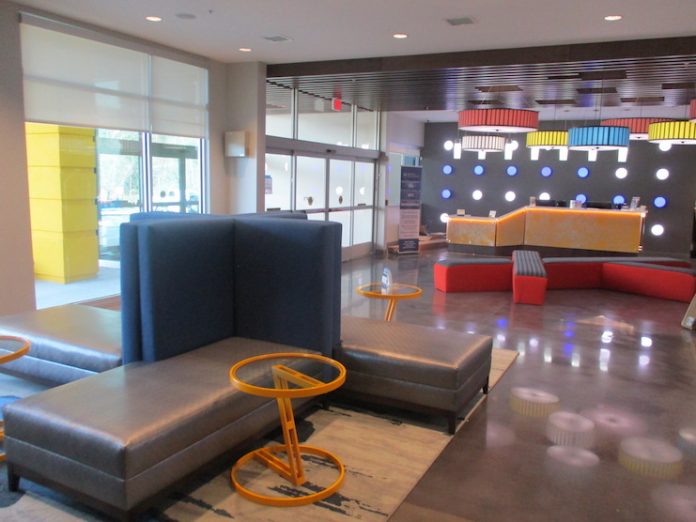 PHOENIX—Best Western Hotels & Resorts has opened its suburban boutique hotel brand, GLō, in Asheville, North Carolina. GLō Asheville has 72 rooms, a fitness center, an indoor pool, a breakfast area, and a lobby with modern finishes accented with bold pops of color.
"We are excited to celebrate the arrival of our contemporary and inviting GLō brand in Asheville," said Ron Pohl, senior vice president and chief operations officer for Best Western Hotels & Resorts. "Asheville is known for its vibrant arts scene and its historic architecture, and GLō fits perfectly, complementing the area and giving travelers an inviting and contemporary experience. We are delighted to come together with our trusted partner and experienced developer, HP Patel, president of Krish Hospitality, to launch the first GLō property in Asheville."
GLō aims to break the suburban cookie-cutter hotel mold by offering a more contemporary and modern product. The design includes contemporary guestrooms, center-loaded space-saving bathrooms, cost-effective amenities, and strategic use of LED lighting.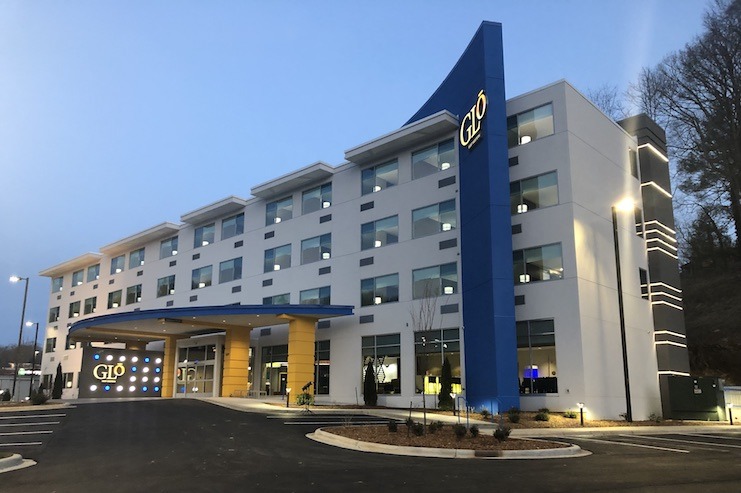 "I am thrilled to introduce the unique and modern GLō brand to Asheville, North Carolina," said HP Patel, president of Krish Hospitality and owner of GLō Asheville. "GLō is a true depiction of today's Best Western and I'm excited to be a part of the company's innovative growth trajectory. I'm confident that this property will be a great asset to the community as a whole, and I'm excited to see what the future has in store here."
The hotel is located at 509 Tunnel Road near attractions including The Biltmore Estate, which is America's largest home, built by George Vanderbilt, and a short distance of downtown Asheville, offering access to independent shops, eateries, breweries and tap-houses, historic sites, and entertainment.
---
Keep up with the industry.