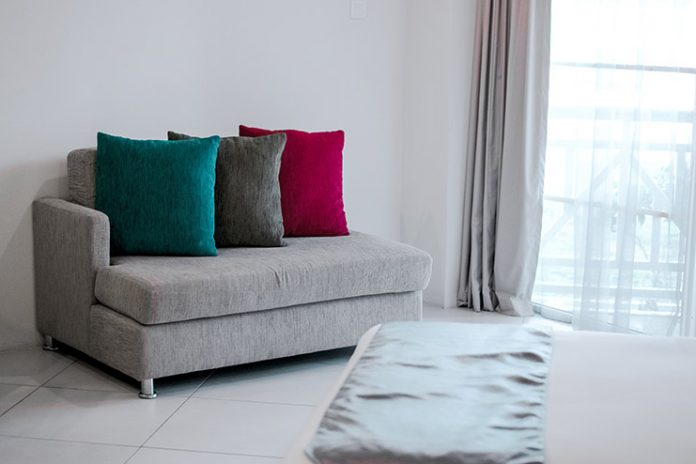 ATLANTA—IHG (InterContinental Hotels Group) and the IHG Owners Association have launched the Renovation Donation Initiative, a reuse program through which IHG-branded hotels undergoing renovation or property improvements in the United States and Canada will be able to donate furniture, fixtures, and equipment to non-profit organizations, including United Way Worldwide and Good360.
The Renovation Donation Initiative will reduce the amount of materials reaching landfills, and support the work these non-profit organizations do in local communities, including workforce development and hospitality skills training programs. This effort is part of IHG's new program for community work and charitable giving, True Hospitality for Good.
Developed based on input from owners, the initiative comes at a time when many hotels are implementing new design concepts. This includes the hundreds of hotels transforming under the Holiday Inn Express Formula Blue, Holiday Inn H4, and Crowne Plaza WorkLife concepts, as well as Staybridge Suites and Candlewood Suites hotels which will soon be transitioning to new design prototypes.
"Responsible business is core to providing True Hospitality for everyone–we're delivering a true win-win for our owners and the communities in which we operate with the support of these non-profit organizations," said Elie Maalouf, CEO, Americas, IHG. "This initiative further strengthens our commitment to environmental stewardship and community engagement."
"Our members have shown tremendous interest in the potential impact of this effort," said Don Berg, CEO, IHG Owners Association. "Through the Renovation Donation Initiative, we're providing another way for owners to deepen the positive impact they make in their communities."
Hotels will have access to a single point of contact to schedule pickup of items, making the process as easy and seamless as possible. At scale, there are opportunities to make large donations, with each hotel donating hundreds of items. For example, a 100-room IHG-branded hotel could furnish 200 mirrors, 150 bed frames, 101 TVs, 500 light fixtures and 22,500 sq. ft. of carpeting for potential donation.
Following an initial pilot phase, the Renovation Donation Initiative will be open to all owners of all IHG brands in the U.S. and Canada in early 2019.