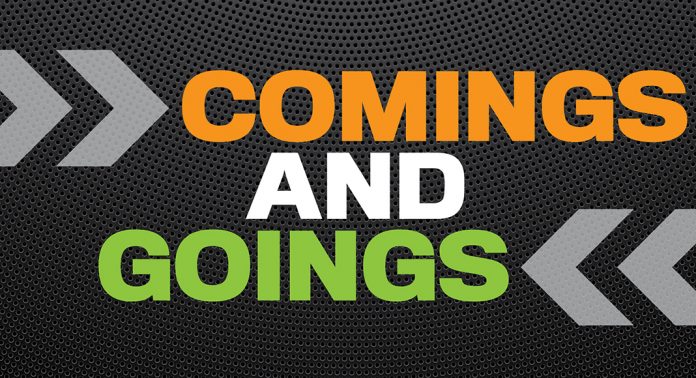 Hotel Equities (HE) has promoted Joe Reardon to chief development officer from senior vice president of business development and marketing. Reardon joined the firm in 2012 and has helped to expand HE throughout North America. As chief development officer, Reardon will improve management, development, and hotel owner relationships.
Here's a look at other notable comings and goings that took place this week.
Matthew Cohen has been promoted to executive vice president and general counsel for Playa Hotels & Resorts. Cohen is now responsible for Playa's legal affairs including securities law compliance, legal risk management, and critical business practices. Cohen started in the hospitality industry in 2014, having worked a practicing attorney from 1992 onward. 
Brad Busby will be essential to the early 2019 rebranding and reopening of Hotel Emblem San Francisco, formerly known as Hotel Rex and a Viceroy Hotel Group property, as general manager. Busby is familiar with the Viceroy brand, previously serving as director of rooms for Viceroy Snowmass in Aspen, Colo.
Christopher Castle will create new programs for all culinary outlets–including restaurants Becca and the Raleigh Room–as director of food and beverage for The Cavalier Hotel in Virginia Beach, Va. Before joining the Cavalier, Castle served as director of restaurants for the Williamsburg Inn, where he implemented new programs for its eight restaurants.
The 1,800 room Grand Hyatt Baha Mar welcomes Braedan Quigley as director of sales and marketing. This is a promotion for Quigley, who served as area director of sales and marketing for Hyatt Caribbean Resorts, which included properties in Aruba and Key West. He also served in manager-level positions for multiple Hyatt properties in his 20-year career.
Kim Hoffman is director of sales & marketing for Brush Creek Ranch, which encompasses The Lodge & Spa at Brush Creek Ranch, Magee Homestead, and French Creek Sportsmen's Club. Hoffman will manage revenue generation and marketing efforts for those three properties and Farm at Brush Creek, opening in June 2019.
McKibbon Hospitality has added Jasmine Malu to its sales team as director of sales for the Tampa Westshore Market. Her properties include the Hampton Inn & Suites Tampa Airport Avion Park Westshore, Hilton Garden Inn Tampa Airport Westshore, Homewood Suites Tampa Airport Westshore, Residence Inn Tampa Westshore, and TownePlace Suites Tamps Westshore.
Jeremy Keller is using his more than 10 years of hospitality experience and knowledge of strategic financial planning to grow the Hotel Indigo Lower East Side as director of sales and marketing. Keller started his career on the west coast, working at the Beverly Hilton in Los Angeles, before moving to New York later in his career.
As manager SpaTerre, part of Kona Kai Resort & Spa on Shelter Island in San Diego, Calif., Jenna Reeder will oversee spa operations and provide customer service relations. Prior to her new position, Reeder managed an executive team for The Spa at Harrah's Resort Southern California.
Daven Wardynski and Todd Ruiz have been appointed to director of food & beverage and executive chef, respectively, for Omni Amelia Island Plantation Resort. This is a promotion for Wardynski from the executive chef position and a homecoming for Ruiz, who previously worked at the Omni New Haven Hotel.
Shinola Hotel, a Detroit property opening in December 2018, welcomed Elliott Broom to oversee performance and service as general manager, and Sol Andrews to expand culinary outlets as food and beverage director. Broom most recently served as vice president of museum operations at the Detroit Institute of Arts, and Andrews in the same position for The William Vale in Brooklyn.
David McCartney will serve as general manager and Marie Dalis-Brown will serve as market director of sales for Hotel Arras, McKibbon Hospitality's first boutique property opening in early 2019. While McCartney will be managing the property, local Dalis-Brown will execute sales strategies.
Embassy Suites has appointed new general managers at three of its properties: Michael Kauffeld has been hired at the Embassy Suites by Hilton Indianapolis Downtown; Christopher Akoury has been hired at the Embassy Suites by Hilton Parsippany, in N.J.; and Rebecca Kirisits has been hired at the Embassy Suites by Hilton Secaucus Meadowlands, N.J.