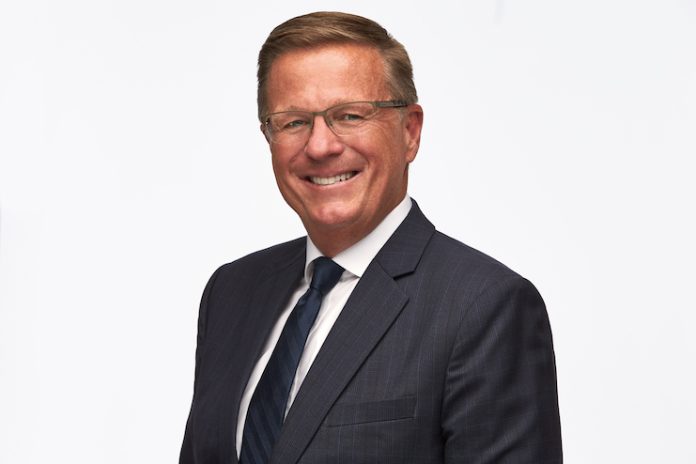 InterContinental Hotels Group (IHG) announced that Jolyon Bulley will succeed Elie Maalouf as Americas CEO. Bulley is currently IHG's CEO for the Greater China region, and also the group's transformation lead for Luxury & Lifestyle. The appointment follows the announcement on May 5 that Maalouf will become IHG's group CEO on July 1 following Keith Barr's decision to step down to return with his family to the United States.
Bulley has been CEO of Greater China since 2018 and is a member of IHG's Executive Committee. He was previously chief operating officer (COO) for the Americas region from 2014 to 2017. He will take up his new position on July 1 and will be returning to his family home in Atlanta in the United States where he will be based.
A career hotelier, Bulley has held a number of roles at IHG since he joined the business in 2001. As CEO of Greater China, he has been responsible for accelerating the growth and driving the profitability of IHG's second-largest market. Prior to that, as COO for the Americas, Jolyon led the region's operations for franchised and managed hotels. This led to Bulley holding the same role as COO for Greater China, where he similarly oversaw the region's hotel portfolio and brand performance, new hotel openings, and owner relations.
As IHG concludes succession planning for Bulley's responsibilities in Greater China, Daniel Aylmer, managing director for Greater China, will report to Maalouf and continue his responsibilities in China. Transition planning is underway for Bulley's other commitments.
Barr commented, "Jolyon has made an enormous contribution to the success of IHG over his more than two decades in the business, including holding senior roles in our two biggest markets. His appointment as Americas CEO demonstrates IHG's commitment to invest in our leaders' development potential, our robust succession planning, and a continuation of our existing growth strategy for the Americas region."
Maalouf said: "Jolyon is returning to the Americas business where he has a proven track record of supporting the growth of IHG's largest region. When he was COO he redesigned and strengthened how we work with and deliver for our hotel owners. Over the last five years, Jolyon has guided Greater China through the pandemic and into the recovery, further strengthened our owner relationships, and continued to grow the business at pace. I am pleased to be able to move into the Group CEO role knowing that Jolyon will further strengthen the Americas leadership team."
Bulley added, "I am proud to have the opportunity to lead our Americas business alongside our many talented colleagues and in partnership with our hotel owners. I have worked in the hospitality industry my entire career and I'm looking forward to building on Elie's legacy in the region, remaining focused on capitalizing on strong owner and guest demand for our amazing brands and our attractive enterprise platform."