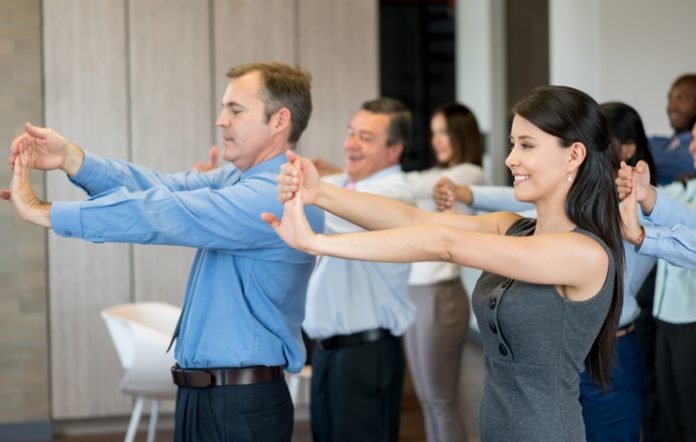 CHICAGO—Hyatt Hotels Corporation this week launched its Wellbeing Ideation Labs, a new series designed to bring together industry experts to explore ways to enhance day-to-day wellbeing for guests, colleagues, and customers. During the inaugural Wellbeing Ideation Lab, led by Hyatt's Global Head of Wellbeing Mia Kyricos, the group identified ways to evolve the meeting product for Hyatt's customers, working with top Fortune 500 companies to improve their future meetings.
"Wellbeing is a priority for many of Hyatt's customers and we understand the importance of integrating wellness into meetings in a way that is meaningful for attendees and facilitates more productive sessions," said Asad Ahmed, senior vice president, global sales—Hyatt Sales Force. "The customer voice is essential in discussions about how attendee health and wellness elevates meetings and ensures that future developments at Hyatt not only meet customer needs, but add value to overall meeting outcomes."
During a pilot conducted by Hyatt's innovation team in 2018, the company tested a few wellbeing meeting experience concepts. Using insights from the pilot and the first Wellbeing Ideation Lab, Hyatt plans to further explore the intersection of wellbeing and meetings to enhance offerings for customers and attendees.
Within the first Wellbeing Ideation Lab, various wellbeing touchpoints were infused into the day—from offering various breaks throughout the day, to serving high quality, nourishing food and beverage options, and performing brainstorm exercises that incorporated motion and mindfulness.
Renee Moorfield, Ph.D., MCC, E-RYT at Wisdom Works Group, moderated the group, which consisted of industry leaders including: Jennifer McKeon, vice president of client engagement at The Energy Project; Steven Okuley Director, customer engagement and communication at American Airlines; Pamela Ornstein, manager of meeting sourcing at Deloitte; Elisabeth Halfpapp, EVP and founding senior teacher trainer at Exhale; Amanda Carlson Phillips, MS, RD, CSSD, VP, strategic partnerships and insights at EXOS; and Simon Marxer, director of spa and wellbeing at Miraval Resorts.
"We believe wellbeing is the ultimate expression of our purpose—to care for people so they can be their best," said Mia Kyricos, senior vice president, global head of wellbeing at Hyatt. "When it comes to our core meeting customers, we really do see them as an extension of our Hyatt family, and therefore understand it is just as important to place their wellbeing at the heart of our business model as it is for our guests and colleagues."
Beyond the meeting space, Hyatt plans to prioritize its efforts to invest in wellness-related products, services, and initiatives across its portfolio of 19 brands, all guided by what the company calls it's Landmarks of Wellbeing including feel (how you feel, or your emotional and mental wellbeing, fuel (how oyu fuel your body through food, nutrition, and sleep), and function (how you physically move and function at work, in life, and at play).