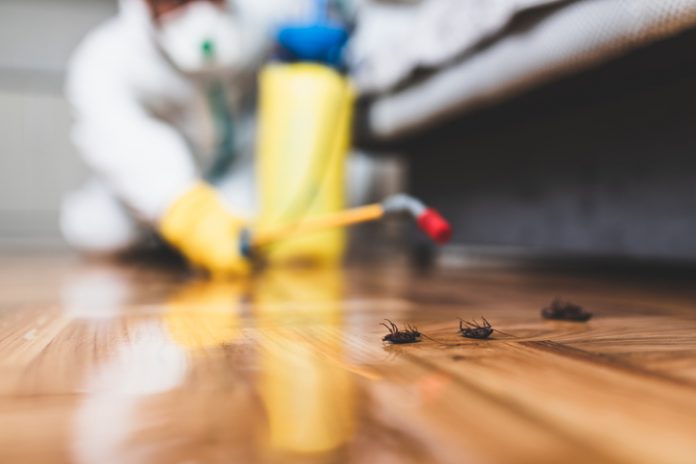 The global demand for sustainable, environmental-friendly alternatives to pesticides has prompted companies to invest in researching and developing products that not only decrease the population of pests but also safeguard the health of other insects, pets, and people.
A recent study from market research company Fact.MR found that this trend is contributing to the rise of insect growth regulators, which use chemicals and systems that react with hormones of insects to weaken their growth from the embryonic stage or decrease their potency to reproduce. Thus with time, insect growth regulators can decrease the population of pests without being harmful to other species that do not react to these hormonal changes.
The market for insect growth regulators, while smaller than that of pesticides, is predicted to grow in the upcoming decade, crossing the market value mark of approximately $1 billion by 2025—an increase of 33 percent from its current market value.
While the low-cost liquid form of insect growth regulators currently holds a major share of the market, aerosol-based insect growth regulators are catching up with a growth rate of about 4.7 percent, according to the Fact.MR report. Aerosol-based insect growth regulators are easy to spray, cover a maximum area in a short period of time, and can be used both indoors and outdoors.
According to Fact.MR's report, insect growth regulators may be an alternative for businesses in the hospitality industry that have regular on-premise pest control activities, as they can be sprayed during regular maintenance and the effects persist for longer durations than normal pesticides while being less harmful to the environment.
Bait systems, which use light, sound, and other forms of energy such as heat and electricity to attract and zap insects, are another option for hospitality businesses to keep pest populations in check. Such alternatives are not only harmless to humans and other animals but also require fewer periodic purchases. These products are expected to impede the growth of the insect growth regulators market, according to Fact.MR's report.