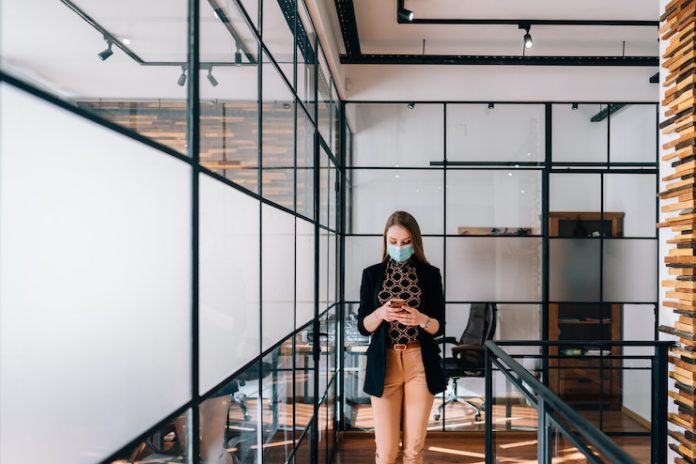 For many, the month of August is considered to be a period of leisure—a time when summer slowdowns typically prompt holiday trips and family vacations, all leading up to the moment when children go back to school. Unfortunately, however, this August was anything but typical. As the United States passed five million cases of COVID-19, it became increasingly apparent that many are still hesitant to travel, with a majority of Americans (73 percent) stating that they believe it will take months, or even years, for vacations to return to normal, according to EY's latest Future Consumer Index.
In the hospitality sector, this reticence to travel has presented key challenges for businesses considering how, and when, to safely reopen. For this $144 billion industry to truly recover, it will be incredibly important for hotels and other businesses to reframe their perspectives for what the "new normal" might look like—not simply returning to where we began, but instead, pioneering in a new era of hospitality with transparency and technology at its foundation.
Here are three key insights that hospitality leaders can—and should—leverage to build and maintain trust in a post-pandemic world:
1
Make Safety the Top Priority
Today, a majority of U.S. consumers plan to make choices that prioritize their health and well-being above all else. With the U.S. Centers for Disease Control and Prevention still advising social distancing, regular handwashing, and other COVID-19-related practices, it's safe to say that consumers are more likely to choose brands, products, and services that follow this guidance closely; in a recent EY-Parthenon study, 63 percent of consumers stated that cleanliness is a key criterion for selection.
With this in mind, hospitality companies would be wise to consider implementing processes—such as frequent cleanings, contact tracing, and thermal scanning—that make consumers' health and safety a top priority. The benefits of establishing and communicating such policies will pay dividends in long-term consumer retention, while the consequences of overlooking them could be detrimental to overall brand image.
Ensuring a safe workplace for hotel employees should also be a top priority for hotels. In addition to overall property hygiene, staff must be provided with appropriate tools, such as access to testing and contact tracing, to enable a safe return to work.
2
Embrace This Opportunity as a Moment to Innovate
Beyond these base-level requirements, hospitality companies have a unique opportunity to embrace this transitionary period by leaning into technology to provide new and innovative experiences to hotel guests. As evidenced by the incredible pace of change we've witnessed over the past few months, the digital era is no longer on its way—it's here, and there is no going back.
With 59 percent of consumers stating that they use contactless ordering more frequently and 54 percent stating that they pay more often on their smartphone, according to EY research, hotel companies have an incredible opportunity to bring dated processes, such as concierge services and in-room dining, into the 21st century. For instance, by providing guests with mobile check-in experiences, recent studies show that hotels can reduce foot traffic by as much as 20 percent. In doing so, not only will they make this once-burdensome process inherently safer, but they'll also make it more effective and appealing to guests.
3
Establish and Nurture a Relationship of Trust
While the above measures are certainly important steps in the right direction, they're effectively meaningless unless they're followed by transparent and deliberate communication. With 49 percent of Americans stating that "authenticity and honesty" are extremely important brand values, according to EY, it's clear that companies can no longer act silently behind closed doors and expect consumers to blindly trust them.
On the contrary, prospective guests want to be informed about a hotel's experiences throughout the pandemic, both the good and the bad, and seek regular updates about how a company is adapting in real-time. As such, companies in the hospitality industry should consider distributing topical information across various channels (e.g., social media) to build, nurture, and expand their relationship with their guests.
Final Thoughts
As we begin to consider life after COVID-19, it's clear that "the new normal" will take on a variety of forms for every industry. In the hospitality sector, however, one fact has grown increasingly apparent: To embark on the road to recovery, businesses must begin building a new foundation for travel and tourism, leveraging breakthrough technologies that build trust with—and spark excitement among—the modern consumer.
The views reflected in this article are those of the author and do not necessarily reflect the views of the members of the global EY organization or Ernst & Young LLP.
---
Subscribe to Lodging Daily News for updates.