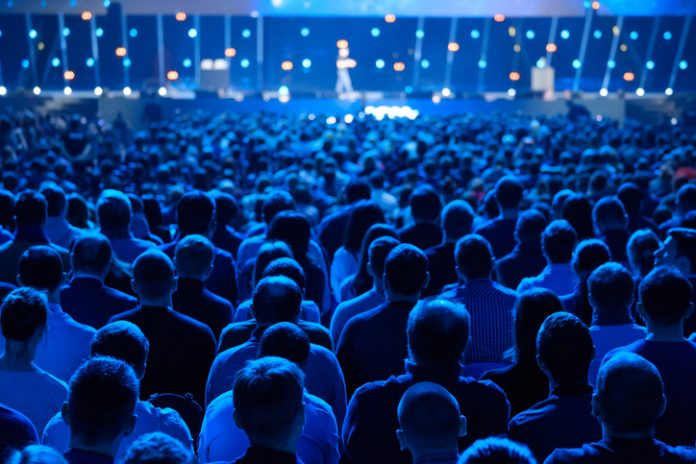 The Woodlands (Houston), Texas—Benchmark recently announced its "Top Meeting Trends for 2019" as observed by the hospitality company's portfolio of properties. "We learn a lot from our guests, often by observation in addition to their direct feedback," said Ted Davis, Benchmark's chief sales and marketing officer. "The speed of life and business is laser fast today, communication devices intrude constantly, and lifestyles have adjusted accordingly. This includes when in meeting environments. But we've also learned that moments of togetherness, where the pace slows a bit maybe over cocktails or dinner, are genuinely treasured and this is where successful relationships are forged and strengthened, lasting long after the conference comes to an end."
Fast and reliable WiFi throughout a property is a must, and every planner hammers hard at this in contract discussions as it can make or break a productive meeting. However, the WiFi must also be secure. Privacy and security of information for conference guests is paramount to planners, and not just for the content of the meeting, but also when it comes to the content of participants' personal communications.
Food brings people together, whether they know each other already or are just getting acquainted. Today's conference guests tend to be curious and concerned with wellness, and learning what food they are putting into their bodies is essential. Here's what they want from food in 2019: fresh and locally sourced; in-season when the flavor is most robust; presented in small bites; and enjoyed interactively (i.e., family style). As consumers grow more informed, so does the demand for dietary restrictions or preferences well beyond vegetarian and gluten-free. Paleo, keto, pescetarian, vegan, and religious dietary requests are just the beginning of specialized conference dining this year, and chefs have taken note.
Email, by far, continues to be the preferred method of communication for planners. In particular, planners don't want to be contacted for business via social media. It's important for hotel sales teams to be respectful of a planner's time and aware of how they prefer to communicate, including those who may or may not welcome a personal phone call. A simple and personal hand-written note will go a long way in making a memorable impression, too.
4
Preference for Independents
Flexibility, customization, authentic, and unscripted experiences all rank high in the minds of planners today, as does the feeling that independent properties excel in providing these for groups needing to create memorable and highly productive meetings. Another issue is also at hand with planning professionals relating to independent properties: commissions. As more meetings involve third-party planners, this is of significant importance to meeting planners going forward.
5
Public Spaces With Private Options
Millennials today are looking for state-of-the-art technology, multiple outlets and USB ports in meeting rooms for devices, public spaces, entertaining and fun activities on property and outside, and non-traditional seating and meeting arrangements to enhance engagement. They are also increasingly sharing guestrooms, resulting in fewer single room requests. At the same time, this demographic increasingly wants privacy rooms for personal conversions, sensitive phone calls, and personal needs.
Curated travel for groups (and their spouses/partners) on or off property is very important in today's industry. Even though groups may want to huddle on property after a day of intense meetings, companies are urging their employees to get out into the destination for a broader experience.
Culinary teambuilding is becoming more popular each year—whether in the kitchen with the chefs learning about flavor balancing and fermentation, at the bar with mixologists, in the dining room tableside, or outside for a picnic-like experience. Planners are also looking to incorporate entertainment into teambuilding activities, like lip-sync battles, live interactive dinner shows, wildlife tours, hiking excursions, skiing, mountain biking, petting zoos, and go-cart races on property.
One of the most popular after-hours meetings group scene is gathering around an outdoor fire pit on property and relaxing with colleagues over cocktails and s'mores. Absent fire pits, outdoor activities are how today's meeting participants want to ease into their evening. For instance, river and lake barges allow guests to relax on a body of water while getting to know colleagues as people and not just as co-workers.
9
Responding to Requests Quickly
Lightning fast response to RFPs is essential to winning business with planners today. Venues must send responses promptly or risk losing that business opportunity to a competitor. Paying commissions promptly is also increasingly important. Today, many more meetings are managed by third-party planners with accompanying commission demands.
Wellness is huge with professional meeting planners today. Diet and healthy menu planning remain an active focus in negotiations. But wellness today is so much more than a proper diet—it's about work/life balance. Planners believe a healthy mind and body helps enable productive participants. Yoga, meditation, and breathing classes for meeting breaks are in growing demand, as is spiritual exploration.