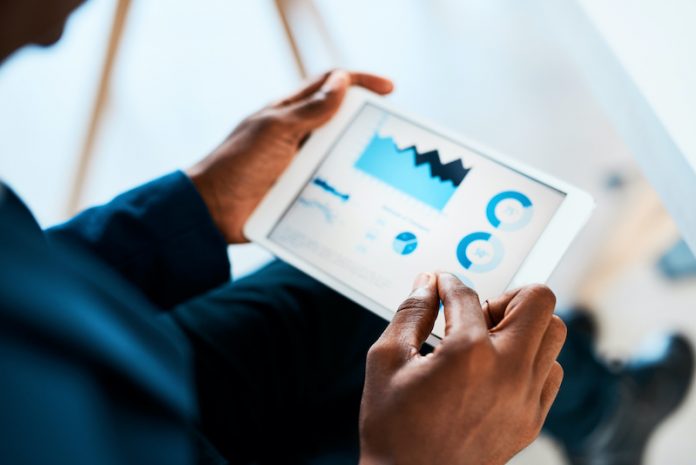 COVID-19 continues to put stress on hotel businesses nationwide. In response to challenges brought on by the pandemic and to help hoteliers streamline operations, reduce costs, and improve the guest experience, hospitality technology companies have rolled out new solutions and updates to existing products for hotel properties. Below are 13 recently announced hospitality tech solutions for hotels.
1
Amazon Updates Alexa for Hospitality
Amazon recently announced an update to Alexa for Hospitality, including new developer tools, support for more Alexa features, and support for more Echo devices, which enables solution providers and properties to integrate Alexa's AI into end-to-end experiences at scale. Through Alexa for Hospitality, hotels can integrate existing amenities with the voice-based platform, allowing guests to play music, order room service, find restaurants, and check out. With this update, solution providers can automate setup and management of Alexa on a large number of devices and offer a wider variety of features and devices. For instance, features like dynamic language switching enables guests and staff to converse with Alexa in both English or Spanish without changing the language setting.
2
Angie Hospitality Adds Subscription Model and Updates Equipment
Angie Hospitality by Nomadix, provider of voice-activated and contactless technology solutions for hotels, announced new subscription-based pricing that enables hotels to make safety and other necessary upgrades without the up-front, per-room hardware investment typically required. With minimal costs to install, hoteliers can modernize the guest experience by adding Angie's in-room guest assistants to fulfill common hotel requests, offer recommendations, and share hotel information, which alleviates some of the stress on hotel staff. The devices also offer smart hotel room functionality to control lighting, adjust thermostats, close curtains, and more. The company also introduced Angie PBX, a cloud phone service delivered through Angie digital guest room assistants that offers calling capabilities throughout the hotel and meets emergency calling requirements. As the hospitality industry continues to face hardships, this new solution allows hoteliers to remove outdated equipment and offer touchless functionality while cutting costs.
3
Aptech Releases Next Version of Execuvue Business Intelligence Solution
Aptech, a hospitality financial management company, recently released the next version of its Execuvue business intelligence solution. The web-based hospitality application gathers and coordinates data from a wide variety of corporate systems, including STR, into accessible, easily understood information with familiar browser commands. The new Execuvue has a completely redesigned user interface, making the customized reporting and data gathering tool more intuitive. The drag-and-drop environment has predictive analytics that create visualizations based on the data entered. For instance, if a user drags and drops occupancy, ADR, and RevPAR data onto the canvas along with a list of properties and a separate list of dates, Execuvue will automatically make the association, link the data elements, and display the information in the most visually compelling way. The latest version of Execuvue will be rolled out to new customers immediately. Existing Execuvue users can migrate to the enhanced BI tool on request with onboarding and training provided.
4
Cox Business' Blueprint RF Launches Upgraded WiFi Network Platform
Blueprint RF, a Cox Business company, recently announced the launch of its new all-in-one hospitality WiFi platform: DG2. Built with the needs of modern hotels in mind, this out-of-the-box solution integrates network appliances into one single architecture that works in unison for a more dynamic, cost-effective and energy-efficient hospitality solution. The new DG2 platform is engineered to deliver 40 gigabits per interface that ensures uninterrupted high-speed internet access and more than 200 new features—from content filtering to bandwidth distribution—which can be configured to fit specific needs. Guests can roam seamlessly with a single click configuration that ensures dedicated bandwidths, while High Availability (HA) Clustering eliminates single points of failure. Hotel staff can manage the network with a full Layer Seven device allowing them to control guest activity, ensure uninterrupted high-speed internet, and access deeper analytics to improve operations, with daily back-ups and high-level monitoring defenses that eliminate the hassle of network management.
5
Eaton Adds Smart Lock for IT Rack Enclosures
Power management company Eaton recently announced an intelligent, modular access control system for IT rack enclosures with the North American launch of TANlock by Eaton. Supporting Eaton's continuing focus on the critical importance of cybersecurity, this versatile smart lock enables data center and IT managers to remotely manage and control physical access to an unlimited number of server racks and enclosures, all from a single dashboard. With technology from FATH Mechatronics, TANlock by Eaton integrates with Eaton's Visual Power Manager (VPM) and Visual Capacity Optimization Manager (VCOM) software solutions to give managers greater control of—and visibility into—user access to critical infrastructure.
6
Hotel Internet Services Launches BeyondTV MyRemote
Hotel Internet Services (HIS), a full-service provider of internet services and solutions for the hospitality industry, recently launched BeyondTV MyRemote, a web-based remote that guests can use on their own smartphones or tablets. Guests can access MyRemote via a QR code or manual registration without a WiFi connection or the need to download software. Using any smart device, guests can control TVs, switch to and enter login details for apps, peruse the hotel's digital compendium, and more. MyRemote utilizes a secure HTTPS interface to prevent any risk of data theft. Additionally, BeyondTV automatically logs guests out and clears accounts and personal usage information upon check-out. Engineered as a scalable solution, BeyondTV can also be equipped with virtual assistant and voice control abilities via an integration with Amazon's Alexa or Google Home.
7
Infor Announces New Contactless Ordering Solution
Infor recently announced Infor OrderNow, a new contactless ordering solution to help the hospitality industry better navigate the operational challenges that the current pandemic presents, while supporting the dining revenue stream in the future. An extension of Infor POS, a cloud-based point-of-sale solution, Infor OrderNow is a new solution released as an adaptation to changes in customer purchase behavior that also provides organizations with a tool to address declining revenue challenges by improving customer satisfaction, increasing order accuracy, and achieving higher average check totals. In hotels and resorts, Infor OrderNow allows guests to order from full-service restaurants or room service without requiring them to download an app.
8
M3 Launches M3 Insight Mobile App
M3, a cloud-based financial and data management platform for the hospitality sector, recently launched the M3 Insight mobile app, which supports the company's business intelligence platform, Insight. The M3 Insight app offers current Insight customers instant access to their user-driven interactive dashboards, ad hoc reporting, and robust analytics from their mobile devices. The app also enables users to quickly share data on the go with their customers and appropriate stakeholders in a user-friendly format. Users can also efficiently toggle between Insight's budget comparisons from prior years based on daily, month-to-date, or year-to-date performance. Current M3 Insight customers can now download the M3 Insight app in the Apple App Store or Google Play Store and can access the app with their Insight login credentials. The app is available for both iOS and Android devices.
9
Maestro PMS Adds Frontline-User-Focused Native Tablet Version
Maestro recently revealed an expansion to its property management system solutions that can be deployed in any environment—cloud, on-premise, self-hosted, or private cloud. In addition to Maestro's existing Windows and web browser versions, the new tablet-based version was developed from the ground up as a frontline user-focused native tablet application that leverages responsive design for use on any mobile or desktop device. Maestro can now be deployed in any combination of Windows, browser, and tablet and in a wide choice of platforms while providing a centralized and cohesive view of the guest from check in to check out.
10
Sabre Corporation Launches Sabre Travel AI with Google
Sabre Corporation recently announced plans to launch the company's first product powered by its proprietary Sabre Travel AI technology. Working with Google, the company is developing technology that will accelerate the delivery of a smart, scalable retail engine that is powered by AI technology and advanced machine-learning capabilities, the first of its kind in travel. The company plans to officially launch the first iteration of its Sabre Smart Retail Engine early next year, continuing to innovate in omni-channel retailing to enable capabilities across airline business models, passenger service systems (PSS), and global distribution systems (GDS). Over time, the company plans to integrate its intelligent and scalable technology across the breadth of the Sabre omni-channel retail, distribution, and fulfillment offering including merchandising, availability, pricing, revenue management and optimization, and GDS marketplace services.
11
TraknProtect Adds New LTE Gateways to Platform
TraknProtect, a location-based technology purpose-built for the hotel industry and an employee safety button provider, has added the capability to have LTE Gateways connect via a private network to communicate directly with the TraknProtect Cloud. Through the TraknProtect Platform, a safety button emits a BLE beacon signal that the TraknProtect BLE-WiFi Gateways receive and communicate over WiFi networks to the TraknProtect Cloud to be processed and provide real-time location of the employee. Alternatively, TraknProtect can integrate with existing Ruckus, Aruba, and Cisco Meraki networks to eliminate the need for additional gateways and leverage existing hotel infrastructure. Where hotels have weak WiFi coverage or prefer not to use WiFi networks, TraknProtect LTE Gateways are placed inside rooms where consistent reliable LTE cellular coverage, in partnership with Verizon, is available and is constantly monitored remotely so that issues may be identified before they arise. With the LTE Gateways, the hotel's WiFi can be bypassed completely, creating a separate network for the safety button solution.
12
Tripadvisor Launches Two New Technology Solutions
Tripadvisor recently announced the launch of two new technology solutions for hotels—Spotlight and Reputation Pro—to help rebuild traveler confidence, attract new customers, and make smart, data-driven decisions to increase profitability during these unprecedented times. Built in partnership with OTA Insight, Spotlight combines Tripadvisor's reach and insight into where travelers are searching for rooms with other key travel data to provide forward-looking, actionable data, enabling hoteliers to anticipate future demand, ensure their property is priced competitively, and monitor parity issues across their distribution channels. Through Reputation Pro, hoteliers can lean on the Tripadvisor brand to accelerate their collection of high quality reviews via email, text message, and mobile app; receive real-time review notifications so they never miss a new review; respond to reviews across multiple platforms—including Tripadvisor, Google and Facebook—all from one dashboard; and access Tripadvisor's review insights, including sentiment analysis, to identify specific aspects of the guest experience that are driving positive or negative feedback.
13
Virdee Launches End-to-End Contactless 
Check-in Solution
Virdee, a SaaS company serving the lodging and commercial real estate industries, recently launched Virdee Concierge to provide a virtual reception experience for guests. Using an API-first approach, Virdee has developed an end-to-end product for ID verification, payment collection, access control, and remote support. The end-to-end system automates all traditional functions of a reception desk to optimize clients' needs for onsite staffing while providing guests with a contactless and frictionless check-in experience. Throughout their arrival and in-building experience, end-users can engage directly through Virdee's mobile app, in-lobby device, iOS/Android Wallet, and virtual agents. The API-first approach brings together previously disparate systems, integrating with leading providers of smart locks (RFID/BLE), mobile payment platforms, and PMS systems. Virdee Concierge is available on a subscription basis.
---
Subscribe to Lodging Daily News for updates.